Sort By

Filter By

Order your contact lenses online from the UK's no.1 choice for contact lenses, eye care, contact lens solutions and sunglasses to save time and money. We offer top contact lens brands up to 50% cheaper than high street opticians, and when you order by 11:59pm, you can receive your next day contact lenses. Make sure you get your quality contact lenses for the cheapest price in the UK with our Price Match Guarantee!
Our wide range of lenses includes daily, two weekly, monthly, toric, multifocal and coloured lenses. We stock leading contact lens brands such as Acuvue, Focus Dailies, Acuvue Oasys 1 Day with Hydraluxe, Dailies Total 1, Air Optix and Biofinity, to name a few. We also stock the branded equivalent of all opticians such as Specsavers, Boots and Vision Express contact lenses at a fraction of the cost. For this reason, you will always be able to find exactly what you're looking for!
What types of contact lenses are there?
Daily contact lenses
Convenience and comfort are some of the major benefits of choosing daily contact lenses. Not to mention you can enjoy the freedom of wearing non-prescription sunglasses when it's bright outside.
Dailies can be worn for a full day then simply thrown away after. This means no cleaning or storing and minimal risk of infection. Our most popular daily disposable contact lenses are 1-Day Acuvue Moist, Dailies AquaComfort Plus, Focus Dailies All Day Comfort and Dailies Total 1 by Alcon.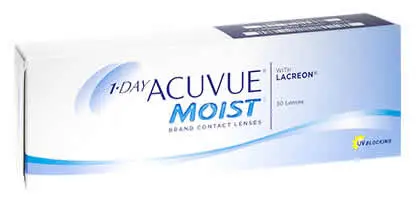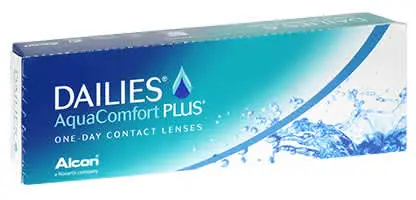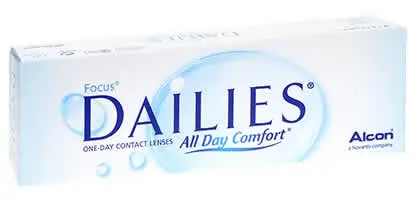 Weekly contact lenses
Designed for a full two weeks of daily wear before needing to be replaced, weekly (or two weekly contact lenses) are an effective compromise between monthlies and dailies. Some two weekly lenses can even be worn continuously for up to a week, allowing you the freedom to choose your own contact lens routine. The Acuvue range includes weekly contact lenses such as Acuvue Oasys and Acuvue Advance.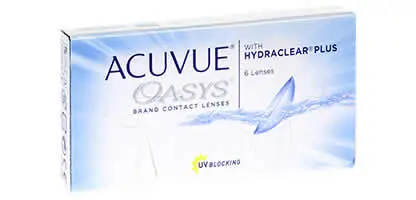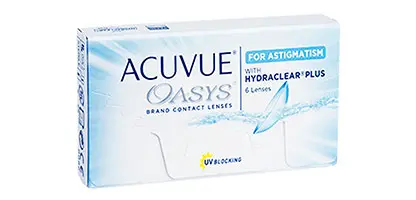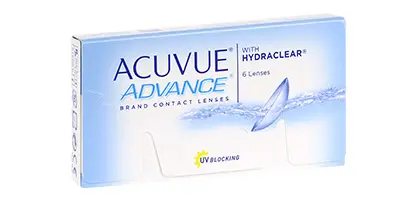 Monthly contact lenses
Monthly lenses are the most affordable option. They can be stored, cleaned and reused every day for as long as 30 days. Not only are they great value for money, but they are favoured by those who have a busy lifestyle and are always on the go. The most popular monthly contact lenses on the UK market include Biofinity Contacts by CooperVision, Air Optix Aqua and Proclear contact lenses by PureVision.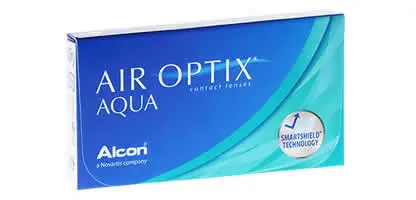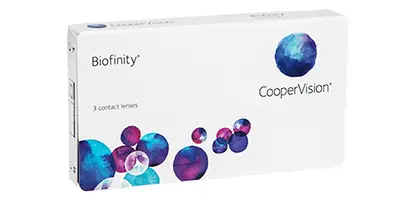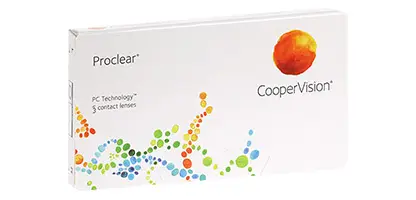 Extended Wear lenses
Extended wear contact lenses offer you the freedom to decide how you want to wear your lenses. Depending on the contact lens, you can wear your contact lenses day and night for a week or a month or increase their longevity by cleaning and storing them every night. Extended wear is an option with popular brands such as CooperVision's Biofinity and Acuvue Oasys and the specially designed Air Optix Night & Day Aqua.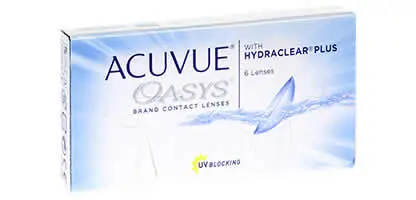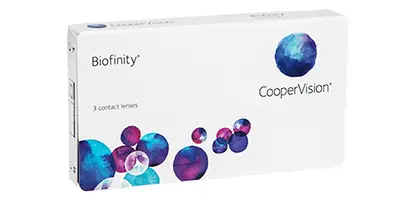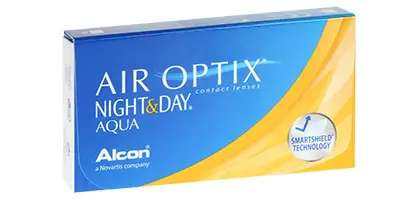 Toric contact lenses for astigmatism
Toric contact lenses correct the effects of astigmatism and offer clear, uninterrupted vision. Astigmatism often results in haziness or blurriness for the sufferer's vision. Toric contacts are available in daily, two weekly and monthly editions, from best-selling ranges including 1-Day Acuvue Moist for Astigmatism, Dailies AquaComfort Plus Toric, Acuvue Oasys for Astigmatism and Proclear Toric.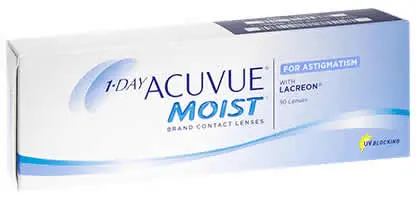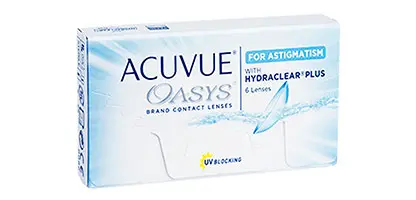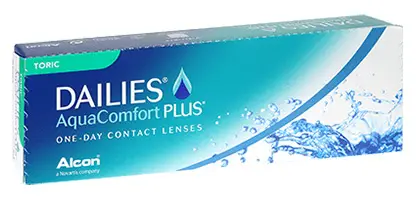 Multifocal contact lenses
Eliminate the need for bifocal glasses or varifocal lenses when you wear multifocal contacts. If you suffer from presbyopia, you can still enjoy the same freedom as contact lens wearers. Try best-selling multifocal contact lenses, available at the best UK prices, with 1-Day Acuvue Moist Multifocal, Air Optix Aqua Multifocal and Dailies AquaComfort Plus Multifocal.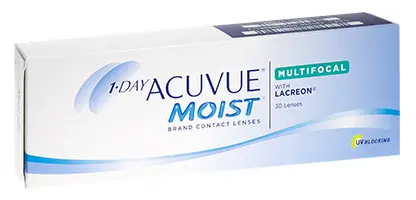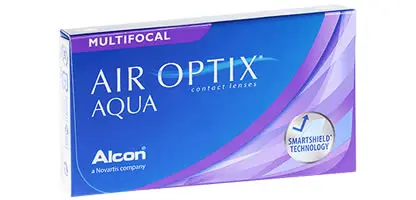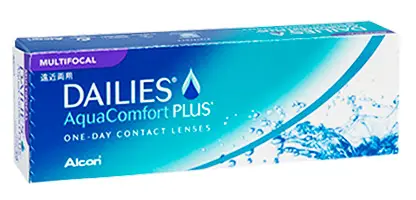 Coloured contact lenses
Colour contacts offer visual correction in a wide range of prescription powers or as cosmetic contact lenses while making a bold fashion statement. Feel Good Contacts stock the best-selling coloured contact lenses around, whether you want to subtly enhance your eye colour or introduce a new shade entirely. Choose from leading brands such as FreshLook Colorblends and Air Optix Colors.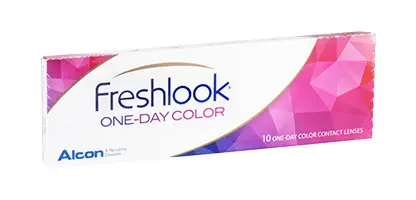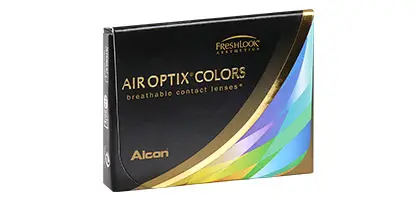 Silicone hydrogel contact lenses
Beneficial to those who suffer from dry eyes, silicone hydrogel contact lenses are the most popular lenses. They allow more oxygen into the eye than standard hydrogel lenses, promising increased comfort. You can find quality silicone hydrogel lenses including Acuvue Oasys, 1 Day Acuvue TruEye, Dailies Total 1, comfi Pure 1 Day, comfi Air, Air Optix Aqua and Biofinity.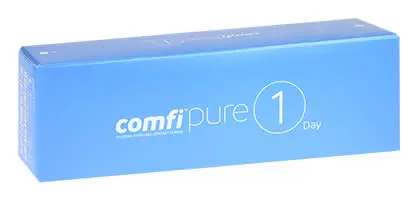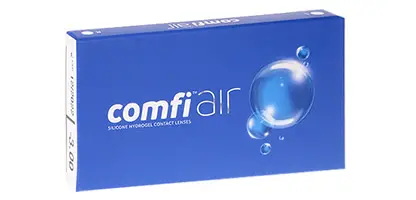 What contact lens brands are there?
These contact lens brands all cater for eye conditions such as far-sightedness, near-sightedness, presbyopia and astigmatism, as well as coloured lenses that can be worn as a prescription lens or purely for cosmetic purposes.
| Manufacturer | Brands |
| --- | --- |
| Johnson & Johnson | Acuvue contact lenses are one of the best-selling contact lens products. Customers love these lenses for their long-wearing comfort. |
| Alcon and Ciba Vision | Contact lens brands manufactured by Alcon, including Dailies, Precision 1, Air Optix, Total 1 and FreshLook. |
| CooperVision | Contact lens brands by this manufacturer include MyDay, Clariti, Biofinity, Avaira, Proclear, Live and Biomedics. |
| Bausch and Lomb | Contact lens brands created by Bausch and Lomb include Ultra, SofLens, Biotrue and PureVision. |
How much do contact lenses cost?
Below you'll find our contact lens categories and their price ranges so you can compare.
| Product | Box size | Price |
| --- | --- | --- |
| Daily | 30 | £8.49 - £21.85 |
| Toric daily | 30 | £15.89 - £35.45 |
| Multifocal daily | 30 | £21.89 - £33.89 |
| Two weekly | 6 | £17.89 - £32.89 |
| Monthly | 3 | £6.25 - £55.49 |
| Extended wear | 3 | £11.80 - £51.00 |
| Coloured | 6 | £6.99 - £31.95 |
Do I need my prescription to buy contact lenses at Feel Good Contacts?
At Feel Good Contacts, we pride ourselves on making things as easy as possible and being the UK's top online contact lenses supplier. That's why you can buy contacts online without a prescription. We don't require you to show us your prescription before purchase.
Having said that, you do need to know your prescription requirements to buy your contact lens online, so we can provide the right contact lenses for you. If you need any help understanding what your prescription figures mean, or where to find them after an eye test, visit our prescription page.
How to look after your contact lenses
Unless you're wearing daily disposable lenses, you're going to need to know how to clean and store your contact lenses properly. This way, you'll avoid any problems, such as irritation and infection, and ensure optimum eye health.
That's why we've created a helpful contact lens care guide that lets you know which contact lens solution you'll need and what to do with your lenses after a day's wear.
How do I put in and take out my contact lenses?
Once you've got the hang of it, applying and removing your contact lenses is a walk in the park. However, we understand that making the jump can be daunting for glasses wearers.
So, we've made things easier for you with a step-by-step guide on how to put in and take out your contact lenses.
How many hours a day should you wear contact lenses?
In general, you should wear your contact lenses for up to 10-12 hours a day. However, your optician will discuss your wearing schedule with you. This is because it will depend on several factors, including your eye health and lifestyle. Wearing lenses longer than you have been recommended could lead to dry, irritated and red eyes. In the worst-case scenario, it could lead to infections or damage to the corneal surface.
Is it okay to buy contact lenses online?
Yes, you can buy contact lenses online. Simply ensure you have an up-to-date contact lens prescription at hand and that you order from a reputable online contact lens retailer such as Feel Good Contacts. We stock top brand contact lenses that go through quality checks from the manufacturers. If you're unsure, read our guide on buying contact lenses online for any further questions you may have.
Reasons to buy your contact lenses online from Feel Good Contacts:
We're rated 4.9 out of 5 on Trustpilot
Get lenses up to 50% cheaper than high street opticians
We offer a price match promise
NEXT DAY delivery on all orders if you order before 11:59pm
With our auto-replenish service, you'll never be without your lenses
Which contact lenses are best?
Your optician will help determine which contact lenses are suitable for you and your eyes. We've put together all the information you need on our favourite lenses at Feel Good Contacts and explain why they are so popular.
Buy cheap contact lenses online at Feel Good Contacts without compromising on quality or comfort. For any questions on ordering contact lenses online, please don't hesitate to contact our helpful and friendly customer service team. Contact us today by phone, WhatsApp or email or send us a message through LiveChat in the bottom right-hand corner.