Dailies AquaComfort Plus Toric Benefits & Features
Blink-activated moisturising technology offers long-lasting comfort
Precision Curve technology for crisp and clear vision
Affordable daily toric lens option
High level of hygiene and convenience as a daily disposable
Handling tint and thin lens design allows for easy application
Recommended For
People who have astigmatism and lead a busy lifestyle
People who want cost-effective contact lenses for astigmatism
Anyone who wants the convenience of a daily disposable lens
Alternative to Dailies AquaComfort Plus Toric Contact Lenses
1 Day Acuvue Moist for Astigmatism are similar daily toric lenses.
This is a recommendation made by Feel Good Contacts. If you wish to try alternative contact lenses you will need to consult your optician to make sure they are suitable for you and are fitted correctly.
Product Description
Dailies AquaComfort Plus Toric contact lenses are daily disposable lenses designed to correct astigmatism. Developed by Alcon, these daily toric contact lenses provide excellent hygiene, convenience, clear vision and an unrivalled degree of comfort.
These lenses are made using LightStream Technology, which creates an ultra-thin lens edge to provide maximum comfort. Adding to Alcon Dailies AquaComfort Plus Toric's delivery of an exceptional degree of comfort, blink-activated technology provides moisture every time you blink. This keeps your eyes hydrated all day long.
The Precision Curve lens design used to make Dailies AquaComfort Plus Toric means these lenses will also be stable whilst on your eye throughout wear. So, you'll experience zero interruptions to your vision with these daily contact lenses.
Other AquaComfort Products:
Need more optical advice help? Ask our optical experts
Dailies AquaComfort Plus Toric Parameters
Manufacturer
Alcon & Ciba Vision
Brand
Dailies
Wearing type
Daily Contact Lenses
Power range
+4.00 to -6.00 (0.25 Steps)
-6.50 to -8.00 (0.50 Steps)
Cylinders
-0.75, -1.25, -1.75, (-2.25 in selected powers)
Axes
10°-180°
Base curve(s)
8.8mm
Diameter(s)
14.4mm
Lens material
Nelfilcon A
Water content
69%
Oxygen permeability
26 Dk/t
Pack size
30 Pack
Want to compare lenses? Browse our extensive contact lens specification page.
Further Optical Advice
Does Dailies AquaComfort Plus Toric have UV protection?
Dailies AquaComfort Plus Toric lenses do not have UV protection. You must wear dark sunglasses with full UV protection to protect your eyes when outdoors.
Does Dailies AquaComfort Plus Toric come in colours?
Dailies AquaComfort Plus Toric astigmatism contact lenses are not available as a coloured contact lens.
Can I buy Alcon Dailies AquaComfort Plus Toric contact lenses in the UK?
Alcon is a global manufacturer with international distribution channels. Dailies AquaComfort Plus Toric UK distributors supply a great number of accredited opticians and retailers who are approved to sell contact lenses in the region. You will always get the cheapest price on contact lenses from online retailers as they do not absorb the same costs as brick-and-mortar premises. Plus, customers can benefit from the convenience of next day delivery when they buy online.
Reviewed by our Optical Team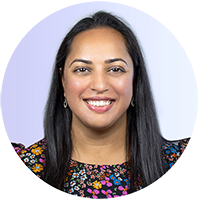 Tina Patel, Contact Lens Optician.
Tina Patel is a qualified Contact Lens Optician and part of the Optical Team at Feel Good Contacts, which promises the same attentive and quality service offered on the high street. With an outstanding 25 year strong career in the optical industry, Tina offers expert advice and support on contact lenses, solutions and eye care.
In Stock
Estimated Delivery
Tomorrow
Order within
23hrs 11mins

Dailies AquaComfort Plus Toric Reviews
(345)
Kimberley Sharpe

-

17 Aug 2023

Ross Phelan

-

11 Aug 2023

Fast delivery quality product and a lovely company even game me sweets in my order ??

I bought them for another family member who has used these before and they are fine.