FreshLook One Day Benefits & Features
Ideal for those who want a subtle update
Features 3-in-1 colour blend technology for a natural look
Daily disposable wear perfect for special occasions
Available in 4 colours
Made from a soft hydrogel material with a high-water content for all day comfort
Recommended For
Those after a subtle eye colour change
Those who want to change eye colour for special occasions
Short or long-sightedness
Alternative to FreshLook One Day Contact Lenses
You can try comfi Colors 1 Day as an alternative daily disposable coloured lens. FreshLook Colorblends are a great monthly colour contact lens option for anyone after a subtle update of their eye colour. Plus, for a silicone hydrogel lens that offers a natural look, you can try Air Optix Colors as monthly replacement coloured lenses.
This is a recommendation made by Feel Good Contacts. If you wish to try alternative contact lenses you will need to consult your optician to make sure they are suitable for you and are fitted correctly.
Product Description
FreshLook One Day Colour by Alcon & Ciba Vision are daily coloured contact lenses that offer four shades to complement your natural eye colour while offering clear and crisp vision. These daily disposable coloured contact lenses are also available for purely cosmetic use (just select '0.00' on the prescription details table).
Alcon FreshLook One Day Colour will keep your eyes feeling fresh and comfortable all day long even if you're not used to wearing contact lenses. They feature a thin and smooth design made from a hydrogel material which has a high-water content to ensure your eyes remain hydrated.
FreshLook One Day contact lenses blend three colours together to create a subtle, natural and stylish update. For blue eyes, we recommend blue and grey FreshLook contact lenses to add more depth. Pure hazel is a great choice to lighten the colour of brown eyes.
The effects of these coloured contact lenses will vary depending on your eye colour. Not sure which colour to choose? Read our guide on how to choose the best coloured contact lenses for you.
Need more optical advice help? Ask our optical experts
Further Optical Advice
Does FreshLook One Day look natural?
FreshLook One Day daily coloured contact lenses are made with a subtle colour tint, creating a natural appearance for everyday use, or for special occasions.
How long can I wear FreshLook One Day colour contact lenses?
FreshLook One Day colour contact lenses can be worn for up to 12 hours and must be disposed of after one use. You should not wear these lenses for more than one day.
How many colours do FreshLook One Day lenses come in?
These lenses come in 4 natural looking colours; green, blue, hazel and grey. For a wider collection of colours, please see FreshLook Colorblends, or FreshLook Colors.
Is FreshLook One Day a good lens?
You can check FreshLook One Day reviews that show the amazing quality of this lens. Wearers of this lens are a fan of the comfort, convenience and excellent colour options.
Reviewed by our Optical Team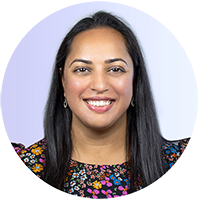 Tina Patel, Contact Lens Optician.
Tina Patel is a qualified Contact Lens Optician and part of the Optical Team at Feel Good Contacts, which promises the same attentive and quality service offered on the high street. With an outstanding 25 year strong career in the optical industry, Tina offers expert advice and support on contact lenses, solutions and eye care.
Lau C., Pharm.D., O.D., Tosatti S., Ph.D., Mundorf M., Ph.D., Ebare K., M.B.B.S., M.P.H. and Lorenz K.O., O.D., M.S., Nov 2018, Comparison of the Lubricity and Surface Roughness of 5 Cosmetic Contact Lenses, 44(2): S256–S265
https://www.ncbi.nlm.nih.gov/pmc/articles/PMC6221400/
M.A. Princz; L.W. Jones; H. Sheardown, May 2005, Release of Wetting Agents from Nelfilcon Contact Lenses
https://iovs.arvojournals.org/article.aspx?articleid=2400643
I don't need vision correction (zero power 0.00/ plano)
In Stock
Estimated Delivery
Tomorrow

FreshLook One Day Reviews
(477)
Kenji-jerome Muto

-

26 Nov 2023

Always happy with the speed it is sent, it bettwe to get a delivery than to travel directly there based on where i live and travel costs.

Maheen Saeed

-

02 Nov 2023

Colours are so natural and so comfortable to wear all day