Biofinity Benefits & Features
Aquaform technology for hydrated and healthy eyes
Ideal for dry eyes
Can wear when sleeping for up to 6 nights and 7 days (if approved by your optician)
Aspheric front surface for precise and sharp focus
Made from breathable Comfilcon A silicone hydrogel material for all day wear
Recommended For
Those who want a monthly wear schedule
People who want to correct short or long-sightedness
Those who wear contact lenses frequently
Similar Contact Lenses to Biofinity
Avaira Vitality and comfi Air are similar monthly contact lenses.
comfi Purest 1 Day is a suitable daily disposable alternative to Biofinity.
Optician Equivalents
Specsavers easyvision Monthly Opteyes
Specsavers easyvision Monthly Opteyes (Ultimate)
Vision Express Eyexpert Silk
This is a recommendation made by Feel Good Contacts. If you wish to try alternative contact lenses you will need to consult your optician to make sure they are suitable for you and are fitted correctly.
Product Description
Biofinity by CooperVision are silicone hydrogel contact lenses which provide long-lasting comfort and hydration throughout an entire month. Combined with Aquaform technology, Biofinity contact lenses allow plenty of oxygen to reach the eyes for optimal eye health and breathability. The smooth and wettable surface of these lenses is designed to resist deposits, keeping your vision clear all day.
Biofinity contacts are ideal to stand up to the demands of modern living, reducing the effect that air conditioning and digital screen use can have on your eyes, making them incredibly reliable and ideal for those susceptible to dry eyes.
Biofinity contact lenses are monthly contact lenses which are designed for daily wear for up to 30 days. They must be cleaned and stored in contact lens solution overnight. Due to the comfortable nature of Biofinity contact lenses, they can be worn as extended wear contact lenses for up to six nights continuously, if approved by your optician.
You can buy Biofinity contact lenses for a lower price at Feel Good Contacts. With our Price Match Guarantee, you can be sure to save on these contacts.
Need more optical advice help? Ask our optical experts
Further Optical Advice
Does Biofinity have UV protection?
No, Biofinity does not have UV protection. For UV protection contact lenses, take a look at Avaira Vitality by CooperVision.
Can you sleep in Biofinity?
Yes, you can sleep in Biofinity contact lenses for up to 6 nights and 7 days, if approved by your optician for extended wear.
Are Biofinity lenses good?
Biofinity are reliable contact lenses and keep the eyes comfortable and hydrated throughout the day. You can order Biofinity contact lenses by 11:59pm and get your contact lenses the next day!
Is there a sale price for Biofinity?
No, however you can take advantage of our Price Match Guarantee. If you see the same product elsewhere at a lower price, we will happily refund you the difference.
Reviewed by our Optical Team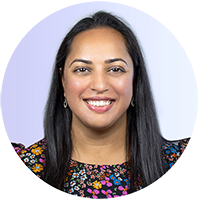 Tina Patel, Contact Lens Optician.
Tina Patel is a qualified Contact Lens Optician and part of the Optical Team at Feel Good Contacts, which promises the same attentive and quality service offered on the high street. With an outstanding 25 year strong career in the optical industry, Tina offers expert advice and support on contact lenses, solutions and eye care.
Dillehay, S.M. (2007) 'Does the Level of Available Oxygen Impact Comfort in Contact Lens Wear?: A Review of the Literature', Eye & Contact Lens: Science & Clinical Practice, 33(3), pp.148–155.
https://pubmed.ncbi.nlm.nih.gov/17502750/
Stapleton, F., Stretton, S., Papas, E., Skotnitsky, C. and Sweeney, D.F. (2006), Silicone Hydrogel Contact Lenses and the Ocular Surface', The Ocular Surface, 4(1), pp.24–43.
https://www.sciencedirect.com/science/article/abs/pii/S1542012412702628?via%3Dihub
López‐de la Rosa, A., Martín‐Montañez, V., López‐Miguel, A., Fernández, I., Calonge, M., González‐Méijome, J.M. and González‐García, M.J. (2016) 'Ocular response to environmental variations in contact lens wearers', Ophthalmic and Physiological Optics, 37(1), pp.60–70.
https://onlinelibrary.wiley.com/doi/full/10.1111/opo.12338
In Stock
Estimated Delivery
Tomorrow
Order within
23hrs 28mins

Great contacts for me they do the job , and I have a high prescription

Ewelina Kucharz

-

24 Oct 2023

Fast delivery, I'm very pleased

Robert Taylor

-

02 Oct 2023

Alex Stevens

-

01 Oct 2023

Best contacts I've had comfy and stay hydrated

Ms Dominika Moszczynska

-

30 Sep 2023