Acuvue Oasys Max 1-Day Benefits and Features
TearStable Technology: prolonged moisture retention
OptiBlue Light Filter: Blue-violet unique lens for enhanced vision
60% blue-violet light filtering: protects from blue-violet light
Class 1 level UV blocking: provides top-level UV protection
Recommended For
People with dry eyes
People who spend a lot of time using digital devices
Those looking for a convenient daily disposable lens
Alternative to Acuvue Oasys Max 1-Day
Product Description
What are Acuvue Oasys Max 1-Day contact lenses?
1-Day Max Acuvue Oasys are daily disposable lenses by Johnson & Johnson, that offer exceptional comfort and visual clarity for all-day wear. Although these lenses have class 1 UV protection, you should still wear UV-protective eyewear with these contact lenses to ensure you have full protection of the eye area.
These lenses are made from Senofilcon A, which provides a comfortable and high-quality lens-wearing experience. These lenses are a great choice for those seeking a balance between breathability and moisture, with 38% water content.
Acuvue Oasys Max 1-Day with TearStable Technology
The TearStable Technology used in these contact lenses is truly advanced. It effectively preserves the natural tear film of your eyes, helping to minimise dryness and keep your eyes optimally moisturised.
Acuvue Oasys Max 1-Day parameters
| | |
| --- | --- |
| Manufacturer | Johnson & Johnson |
| Brand | Acuvue |
| Wearing type | Daily Contact Lenses |
| Power range | +8.00 to -12.00 |
| Base curve(s) | 8.5 and 9.0 |
| Diameter(s) | 14.3mm |
| Centre thickness | 0.085mm |
| Lens material | Senofilcon A |
| Water content | 38% |
| Oxygen permeability | Dk/t 121 |
| Pack size | 30 Pack |
| Extra features | Blue-violet light filter, UV protection, TearStable Technology, visibility tint, inside-out mark. |
Further Optical Advice
Does Acuvue Oasys Max 1-Day come with UV protection?
The Acuvue Oasys Max 1-Day contact lenses are a class 1 UV protection product which means these lenses can block out almost 99.9% of UVA and UVB radiation from the sun.
How long do your eyes need to get used to Acuvue Oasys Max 1-Day contact lenses?
Normally, the ideal time it takes to adapt to the Acuvue Oasys Max 1-Day contact lenses is within a few days and sometimes it can take a few weeks. If you have any concerns or if the adjustment period appears to be taking longer than expected you should speak to your optician for advice.
Here is a tip: You can check the online reviews of the people who have previously used it.
Can you wear ACUVUE Oasys Max 1-Day on a regular basis?
Yes, these lenses are designed to be worn all day, every day and should be disposed of after you remove them. They are ideal for those who use digital devices and want all day comfort from their contact lenses.
Reviewed by our Optical Team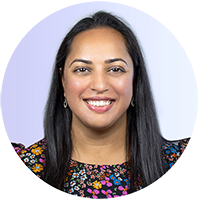 Tina Patel, Contact Lens Optician.
Tina Patel is a qualified Contact Lens Optician and part of the Optical Team at Feel Good Contacts, which promises the same attentive and quality service offered on the high street. With an outstanding 25 year strong career in the optical industry, Tina offers expert advice and support on contact lenses, solutions and eye care.
Korde, Vrushali; Wei, Xin; Hofmann, Greg; Gerligand, Pierre; Jubin, Philippe; Wooley, Ben (2019), 'Vision Modeling Prediction of Senofilcon-A with HYDRACLEAR® PLUS and Senofilcon-A with HydraLuxe™ Contact Lenses', Investigative Ophthalmology & Visual Science, 60(9):
https://iovs.arvojournals.org/article.aspx?articleid=2746814
In Stock
Estimated Delivery
Tomorrow