FreshLook Colorblends Benefits & Features
3-in-1 colour blend technology to help enhance natural eye colour
Made from Phemfilcon A for all- day comfort
Available in 12 different colours
Available in a wide variety of prescriptions, as well as in zero prescription form
Recommended For
Experienced contact lens wearers looking to change the colour of their eyes
People who want to correct short or long-sightedness
Those who require no vision correction but want to change the colour of their eyes throughout the month
Alternative contact lenses to FreshLook Colorblends
If you are looking for a daily coloured contact lens, people who buy Freshlook Colorblends frequently try FreshLook One Day first as a daily wear alternative. For a more vibrant option Freshlook Colors is a great alternative monthly lens.
comfi Colors Enhance is an affordable, high-quality monthly coloured contact lens that is available in a selection of 12 stunning colours.
This is a recommendation made by Feel Good Contacts. If you wish to try alternative contact lenses you will need to consult your optician to make sure they are suitable for you and are fitted correctly.
Product Description
FreshLook Colorblends is a monthly coloured contact lens by Alcon & Ciba Vision. Whether you're after a subtle eye colour update or you are wanting to turn heads with a more dramatic change, achieve your desired look with these exceptional coloured contact lenses.
FreshLook Colorblends utilises 3-in-1 colour blend technology for a natural looking colour. It innovatively blends three different shades together to mimic the varying tones of the iris.
The FreshLook Colorblends range comes in 12 colours. Grey, Green or Brown provide a gentle enhancement for light coloured eyes, while Blue, Pure Hazel and Honey are great choices of FreshLook Colorblends contacts for dark brown eyes. For those after an entirely fresh look, Brilliant Blue, Gemstone Green, True Sapphire, Sterling Grey or Amethyst offer a more striking update.
If you want contact lenses purely for cosmetic use, these high-quality coloured contacts are available in plano (zero prescription) form. Even if it's for cosmetic purposes, you should check with your eye care professional to see if FreshLook Colorblends is suitable for you.
FreshLook Colorblends contact lenses deliver unparalleled performance, freshness and comfort that doesn't change throughout the day. Made with a 55% water content, these lenses hydrate your eyes over the course of the day. FreshLook Colorblends offer clear and comfortable vision from the start of the day to the end, and are more cost effective than daily disposable coloured lenses if worn every day. Changing your eye colour with premium Freshlook Colorblends costs no more than your standard prescription contact lens option but adds a different dimension to your wearing routine.
Need more optical advice help? Ask our optical experts
Further Optical Advice
How long can you use FreshLook Colorblends?
A FreshLook Colorblends 2 Pack contains 2 lenses of identical power. Each can be worn for up to 30 days as daily wear contact lenses, providing a total of 60 days of wear when used for just one eye. An additional box may be necessary if your right and left eye use different powers. They must be removed every night and cleaned and stored in a multi-purpose solution or a soft contact lens solution recommended by you optician.
Is FreshLook Colorblends being discontinued?
FreshLook Colorblends is not being discontinued by Alcon and Ciba Vision, although the packaging has recently been redesigned. The lenses are exactly the same and Freshlook Colorblends price remains affordable. You can still purchase the coloured lenses in a wide variety of prescriptions at Feel Good Contacts.
Is FreshLook Colorblends safe?
FreshLook Colorblends is manufactured by Alcon and Ciba Vison and is safe to wear. As with all lenses, you must follow good hand hygiene when handling. As a monthly lens, they also must be cleaned and disinfected every evening. Remember it is important to get your eye health checked regularly even if you don't have a prescription. Check out Freshlook Colorblends reviews to find out more about the experience you can expect.
Reviewed by our Optical Team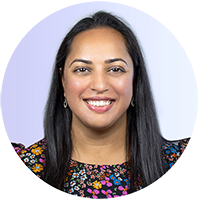 Tina Patel, Contact Lens Optician.
Tina Patel is a qualified Contact Lens Optician and part of the Optical Team at Feel Good Contacts, which promises the same attentive and quality service offered on the high street. With an outstanding 25 year strong career in the optical industry, Tina offers expert advice and support on contact lenses, solutions and eye care.
Krivacic, K. (2002) 'It's the winning look: FreshLook ColorBlends[R] is a natural choice. (Today's Practice: Advertisement)', Review of Optometry, 139(9), pp.61–63. Available at:
https://go.gale.com/ps/i.do?id=GALE%7CA92047709&sid=googleScholar&v=2.1&it=r&linkaccess=abs&issn=1930160X&p=AONE&sw=w&userGroupName=anon%7Ed2cf1603
Morgan, P.B. and Efron, N. (2009) 'Patterns of fitting cosmetically tinted contact lenses', Contact Lens and Anterior Eye, 32(5), pp.207–208.
https://www.sciencedirect.com/science/article/abs/pii/S1367048409000745
Bennett, E.S. and Weissman, B.A. (2005) Clinical Contact Lens Practice, Philadelphia: Lipponcott Williams & Wilkins.
https://books.google.co.uk/books?hl=en&lr=&id=yq5_QfbP8HQC&oi=fnd&pg=PA431&dq=Is FreshLook Colorblends safe&ots=awTpypXQ3i&sig=bj8IA2KgVRBXCGGWdLS072pffs8&redir_esc=y#v=onepage&q=freshlook%20&f=false
I don't need vision correction (zero power 0.00/ plano)
In Stock
Estimated Delivery
Tomorrow

FreshLook Colorblends Reviews
(1383)
Have been wearing these for many years, wouldn''t wear any other lenses

Nicola Prior

-

08 Sep 2023

Absolutely amazing and such great service! I lost a lens and a -7.50 power so I was miserable. I took a chance and ordered this lens which arrived super fast as Specsavers couldn't get one for me as they don't stock lenses over -6.00, wtf! Couldn't be happier. Thank you so very much

The product I use is awesome. A fantastic bright blue lens over my blue / gray eyes looks amazing.

Winnie Grant

-

01 Sep 2023