Mad Hatter comfi Colors Crazy 1 Day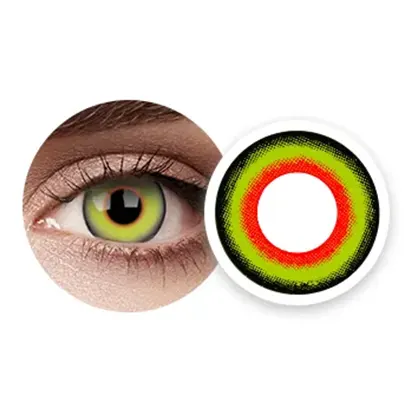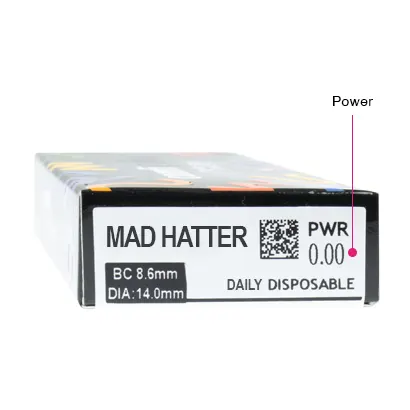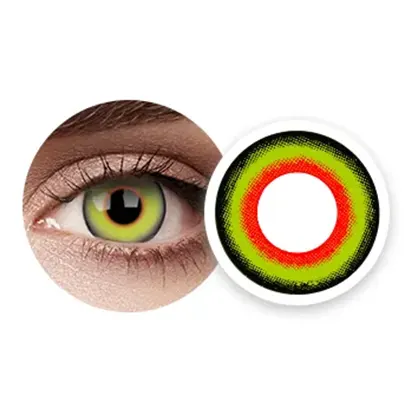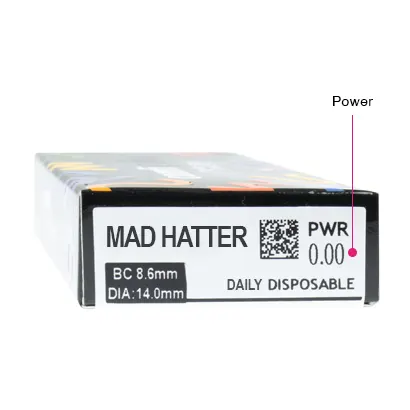 Mad Hatter comfi Colors Crazy 1 Day Benefits and Features
Available in 20 different designs
Daily disposable
Throw away after one use
Perfect for Halloween costumes
Recommended For
Halloween costumes such as Mad Hatter
Those who want to experiment with styles
Dress up costumes
Alternative to Mad Hatter comfi Colors Crazy 1 Day
Product Description
Your Mad Hatter Halloween costume will be incomplete without these Mad Hatter contact lenses. These lenses are the perfect shade of green with subtle but noticeable hints of a fiery orange. If Mad Hatter isn't the look you're going for this year, these lenses will enhance just about any evil villain costume.
You can wear these contact lenses for up to 12 hours.
These Halloween contact lenses are single use, so be sure to chuck them once the party is over. For more cool Halloween designs, have a look at our full comfi Colors Crazy collection.
Mad Hatter comfi Colors Crazy 1 Day Parameters
| | |
| --- | --- |
| Manufacturer | comfi |
| Brand | comfi |
| Wearing type | Daily Contact Lenses |
| Power range | 0.00 |
| Base curve(s) | 8.6mm |
| Diameter(s) | 14.0mm |
| Lens material | Hydrogel Terpolymer |
| Water content | 42% |
| Oxygen permeability | 20 Dk/t |
| Pack size | 2 Pack |
Further Optical Advice
Can I reuse the Mad Hatter comfi Colors Crazy 1 Day contact lenses?
No, these contact lenses should not be reused. They are single use and should be disposed of after wearing. Reusing daily disposable lenses can have damaging effects and result in eye infection.
Can I sleep in the Mad Hatter comfi Colors Crazy 1 Day contact lenses?
No, you cannot sleep in these contact lenses. Daily lenses should be disposed of after use, and monthly lenses should be placed in a clean case filled with fresh contact lens solution at the end of the day. Always follow your optician's advice.
What else should I know about comfi Colors Crazy lenses?
As always, you should check with your optician before purchasing new non-prescribed lenses.
We do not recommend driving in comfi Colors Crazy lenses as the design may cover parts of your pupil and affect your vision.
In Stock
Estimated Delivery
Tomorrow
Order within
14hrs 39mins