Extended Wear Contact Lenses
Sort By:

What are extended wear contact lenses?
Extended wear contact lenses (or continuous wear contact lenses) are generally for people that are too busy for a lens cleaning routine. These extended wear lenses can be worn continuously day and night (without needing to be removed) for a fixed amount of time for typically one week to 30 days based on your doctor's advice.
This added convenience is ideal for those with busy and hectic schedules, or if you are guilty of falling asleep in your lenses. Extended wear contacts are the perfect accompaniment to early starts and late nights.
Buy extended wear contacts online at Feel Good Contacts at cheaper prices than the high street and discover best-selling ranges such as Acuvue Oasys, Biofinity and Air Optix contact lenses.
Please note it's important to speak with your optician or eye care practitioner prior to trying extended wear lenses, to find out if they're a suitable option for you.
What are extended wear contact lenses made of?
Essentially, all extended wear contact lenses have been made from a silicone hydrogel material, making them different from standard hydrogel contact lenses.
This advanced material works wonders in terms of breathability, allowing up to six times the amount of oxygen to reach your eyes compared to standard hydrogel contact lenses, keeping eyes healthy and feeling fresher for longer.
Are extended wear contact lenses safe?
Continuous wear lenses are made from silicone hydrogel material which allows more oxygen to reach the eye than standard hydrogel lenses.
Whilst the standard hydrogel and soft lens materials are safe to wear throughout the day, they are not suitable to wear overnight when the eyelids are closed. During the 1970s and 1980s, extended wear contact lenses were made from materials with a lower oxygen permeability, which could lead to eye infections.
Today, the updated design featuring silicone hydrogel material reduces the risk of eye infections, making them a safe choice to wear so long as you follow the care advice given by your optician. In addition to this, most of our extended wear contact lenses are disposable contacts, designed to be replaced after 1-4 weeks. This frequent replacement schedule reduces the build-up of deposits such as protein and lipids and further enhances the comfort and safety of wearing an extended wear contact lens, making them a worthwhile choice.
Why should I choose extended wear or day and night contact lenses?
Convenience – by applying your lenses at the beginning of your wearing schedule, there will be no need to worry about removing your lenses until the time comes (typically between a week and a month later). Perfect if you're a night owl and/or an early bird.
Comfort – because of the nature of the lenses, which are more porous than daily wear and other lens types, oxygen is able to reach the eye and circulate more easily. This promotes breathability and ensures that your eyes feel fresh throughout use. This is particularly beneficial to those with sensitive eyes.
How to look after extended wear lenses?
Before you try them, make sure to ask your optician if extended wear lenses are a suitable option for you. There are a number of different factors that determine if extended wear lenses are compatible with your eyes.
Remember:
Never wear extended wear lenses past the expiration date
If your eyes become dry, remove lenses and rinse them in saline
If your eyes still feel dry or irritated, seek advice from your optician
In addition, as they're not routinely removed and cleaned, you'll have to take extra care in maintaining the hygiene of your eyes. Feel Good Contacts are delighted to stock an exceptional range of eye care products that includes eye drops and re-wetting drops for your lenses.
If at any point during wear, you feel your lens has accumulated some dirt or build-up of any kind, make sure to clean your contact lenses thoroughly with contact lens solution.
What types of extended wear contact lenses are there?
Contact lenses that offer extended wear are typically monthly or two weekly lenses. Notable brands such as Air Optix and Biofinity have been designed to be worn for a week without needing to be removed, while Air Optix Night & Day Aqua are unique lenses designed and approved for up to 30 days of continuous wear.
Extended wear contact lenses for astigmatism
We stock a range of extended wear lenses to correct your astigmatism, with a selection of toric contacts suitable for continuous wear. These include Acuvue Oasys for Astigmatism, PureVision2 for Astigmatism and Biofinity Toric.
Extended wear contact lenses for presbyopia
Those that suffer from presbyopia can find extended lenses to suit their eye care needs, with a wide range of multifocal contact lenses for overnight wear at Feel Good Contacts. We stock PureVision2 for Presbyopia, Air Optix Aqua Multifocal and Biofinity Multifocal for anyone needing presbyopia correction.
What are the best extended wear contact lenses?
The way to find the best extended wear contacts for you is by seeking advice from an eye care practitioner and having an examination. It is not advisable to wear extended wear contacts otherwise.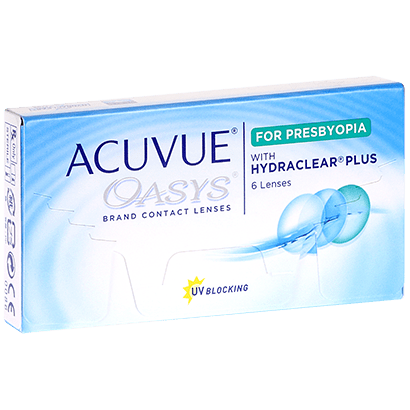 Acuvue Oasys
for Presbyopia contact lenses feature an advanced aspheric design, blending multiple prescriptions together with Stereo Precision Technology to correct
presbyopia
. Oxygen flows freely through these
silicone hydrogel contact lenses
, which allows an increased level of oxygen to flow through the material. These lenses can be worn continuously if approved by your optician. The high breathability of Acuvue Oasys extended wear promotes healthy, white and fresh eyes, preventing the onset of dry eye.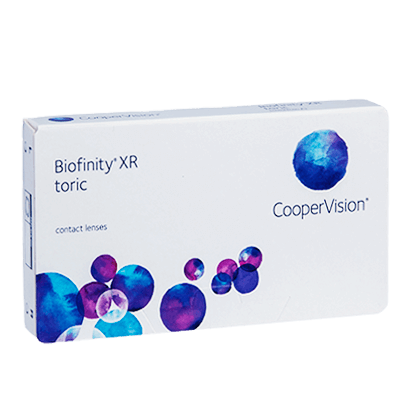 astigmatism
. Made from
silicone hydrogel
, these monthly contact lenses for astigmatism deliver exceptional visual clarity all day long due to their advanced design that remains in place on the eye during movement. Aquaform Technology ensures a highly moisturised feel and comfortable fit, that you'll barely feel even as the day goes on. If approved by an eye care practitioner, you can alternatively wear these day and night toric contact lenses continuously for up to a week.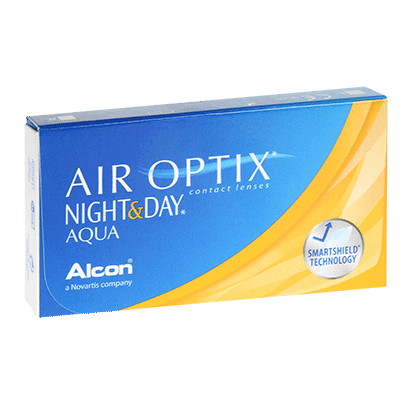 silicone hydrogel
material that ensures these lenses allow more oxygen to travel through to your eyes. Coupled with TriComfort technology, these extended wear contact lenses provide a smooth, moist and deposit resistant.
Benefits of extended wear contact lenses
Some of the benefits of extended wear contact lenses include:
Convenience – you don't have to remove them at night
Perfect for active/busy lifestyles
Ideal for those with especially bad eyesight
Comfort – these lenses are generally made from silicone hydrogel
Risks of extended wear contact lenses
Some of the risks of extended wear contact lenses include:
Increases your risk of keratitis
Extended wear lenses aren't suitable for everyone's eyes
They can cause hypoxia (less oxygen reaching the cornea)
Can cause inflammation/pink eye
FAQs
What is the difference between weekly, monthly and extended wear contacts?
Weekly lenses are worn daily and taken out every night to be cleaned and stored in contact lens solution overnight. These lenses must be discarded after a week or 2 weeks of use, depending on the wearing type of the lens. Monthly lenses are also worn daily and cleaned/stored at night. These lenses must be disposed after 30 days of wear.
How long can you wear extended wear contact lenses?
Extended wear contact lenses can be worn for up to 30 days continuously with needing cleaning. However, you should always follow the length of wearing time prescribed to you by your optician.
Are extended wear contacts more expensive?
Extended wear contact lenses are not any more expensive than typical two weekly and monthly lenses.
Can you shower with extended wear contacts?
As with all contact lenses, you should avoid showering in them due to the risk of contracting a serious eye infection from the bacteria present in the water. Always remove your contact lenses before taking a shower or swimming.
What types of vision problems can extended wear contacts correct?
Extended wear contact lenses can correct a range of vision problems including myopia, hyperopia, astigmatism and presbyopia.
How much do extended wear contact lenses cost?
Feel Good Contacts offers the best prices online for extended wear contact lenses. We offer a Price Match Guarantee against all major contact lens retailers in the UK. Get your extended wear contact lenses for less online at Feel Good Contacts.