Hulk Green comfi Colors Crazy Monthly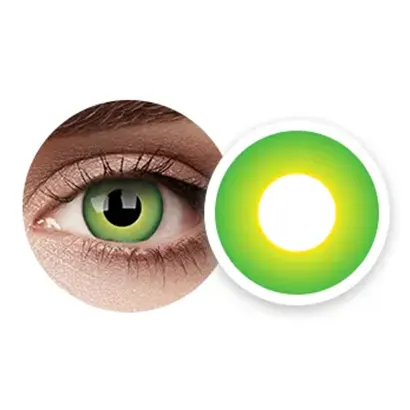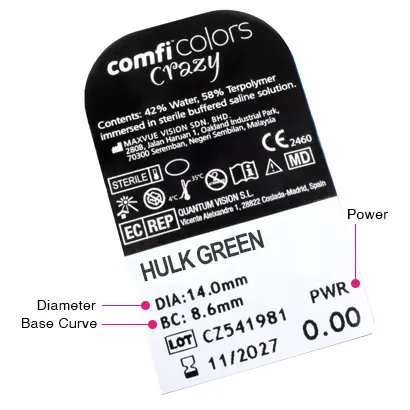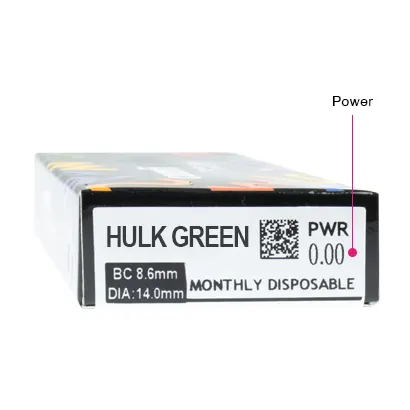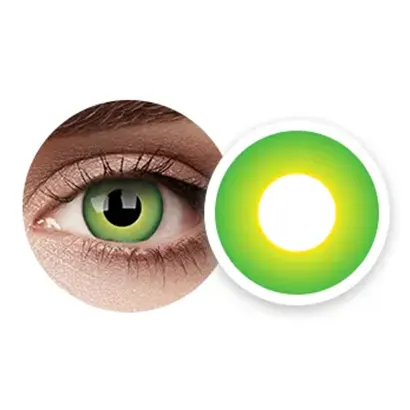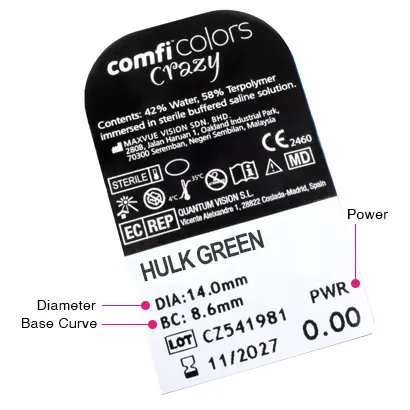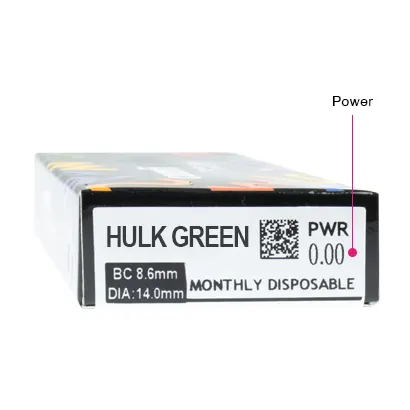 Hulk Green comfi Colors Crazy Monthly Benefits and Features
2-layer colouring; green coloured lenses with a yellow ring on the inside
Select from 20 different styles
Affordable reusable monthly lenses
Up to 12 hours of wearing time
Hydrogel material for a comfortable wearing experience
Recommended For
The incredible Hulk look or an ultimate scary look
Everyone, suitable for both light and dark eyes
Finishing off gamma-charged costume
Alternative to Hulk Green comfi Colors Crazy Monthly lenses
Product Description
Channel your inner superhero with Hulk Green comfi Colors Crazy Monthly lenses.
The green contact lenses are defined by a yellow halo featured at the centre of the lenses which contrasts beautifully against a dark outer ring. Regardless of your eye colour, these hulk green contact lenses are perfect for a Maleficent costume or a Hulk look. Team up with the Avengers or go solo in your superhero look.
Wear them for up to 12 hours a day, for up to 30 days from opening. Make sure to then clean and store your lenses overnight with contact lens solution. 42% water content helps your eyes stay hydrated throughout the day.
Top tip: Remember to apply your green contacts first before painting your face green, just so that your makeup does not transfer onto your lenses.
Hulk Green comfi Colors Crazy Monthly Parameters
| | |
| --- | --- |
| Manufacturer | comfi |
| Brand | comfi |
| Wearing type | Monthly Contact Lenses |
| Power range | 0.00 |
| Base curve(s) | 8.6mm |
| Diameter(s) | 14.0mm |
| Lens material | Hydrogel Terpolymer |
| Water content | 42% |
| Oxygen permeability | 16.7 Dk/t |
| Pack size | 2 Pack |
Further Optical Advice
Can I get the Hulk Green comfi Colors Crazy Monthly lenses quickly?
If you place an order by 11:59pm, you will get your Hulk Halloween lenses the next day!
Will the Hulk Green coloured lenses suit me?
These lenses are zero power and will look great on everyone, no matter what your eye colour is. However, if you need prescription powered lenses, you can browse through our range of coloured contacts and get the Halloween lens colour of your choice. If you're a first-time coloured lens user and you have some concerns or are unsure, you should consult your optician.
What else should I know about comfi Colors Crazy lenses?
As always, you should check with your optician before purchasing new non-prescribed lenses.
We do not recommend driving in comfi Colors Crazy lenses as the design may cover parts of your pupil and affect your vision.
Please also note that hydrogen peroxide solutions are not suitable for use with comfi Colors Crazy monthly lenses.
In Stock
Estimated Delivery
Tomorrow
Order within
13hrs 53mins