SofLens Daily Disposable Toric Benefits & Features
Toric lenses designed to correct astigmatism
ComfortMoist technology and thin design provide comfortable wear
High Definition Optics technology reduces blurring for clear vision
Lo-Torque technology keeps the lens stable on the eye
Daily lenses - a healthy and hygienic lens wearing option
Recommended For
People with astigmatism
Reducing discomfort and dryness
Those who don't want the hassle of a lens care routine
Alternative to SofLens Daily Disposable Toric Contact Lenses
Dailies AquaComfort Plus Toric and 1 Day Acuvue Moist for Astigmatism are similar daily toric lenses.
This is a recommendation made by Feel Good Contacts. If you wish to try alternative contact lenses you will need to consult your optician to make sure they are suitable for you and are fitted correctly.
Product Description
Rely on clear and stable vision, as well as exceptional hygiene and comfort, when you wear SofLens Daily Disposable Toric 30 contact lenses to correct your astigmatism. These impressive daily disposable contact lenses from Bausch & Lomb provide freedom from glasses and from the visual distortions of astigmatism, alongside total convenience.
SofLens Daily Disposable Toric for astigmatism features Lo-Torque technology, allowing these toric contact lenses to remain stable on the eye throughout wear to provide undisturbed vision. SofLens Daily Disposable Toric contacts also reduce visual aberrations through the use of High Definition Optics, resulting in clear and crisp vision all day long.
ComfortMoist Technology delivers a high degree of comfort for the wearer of these daily disposable contact lenses, as each lens features a thin design with a wettable surface. Eyes are kept hydrated and feeling comfortable when you wear these daily toric contact lenses for astigmatism.
SofLens Daily Disposable Toric – convenient and hassle-free
SofLens Daily Disposable Toric contact lenses are the perfect choice for anyone with a busy lifestyle who requires astigmatic correction. With the convenience of being daily disposable contact lenses, you can apply a set of these premium contact lenses each morning, wear them for a full day, then simply throw them away at the end of each day. No contact lens cleaning routine is required with SofLens Daily Disposable Toric. You can be sure each set of lenses is fresh, clean and comfortable to wear.
Need more optical advice help? Ask our optical experts
SofLens Daily Disposable Toric parameters
Manufacturer
Bausch & Lomb
Brand
SofLens
Wearing type
Daily Contact Lenses
Power range
0.00 to -9.00
Cylinder
-0.75D, -1.25D, -1.75D
Axis
20°, 90°, 160° and 180° steps
Base curve(s)
8.6mm
Diameter(s)
14.2mm
Lens material
Hilafilcon B
Water content
59%
Oxygen permeability
22 Dk/t
Pack size
30 Pack
Want to compare lenses? Browse our extensive contact lens specification page.
Further Optical Advice
What are the benefits of wearing SofLens Daily Disposable Toric?
SofLens Daily Disposable lenses have High Definition Optics to minimise blurring and maintain visual clarity, a thin design for minimal detection, ComfortMoist technology and 59% water content for maximum hydration. You only have to read the many SofLens Daily Disposable Toric for astigmatism reviews to discover why this is such a popular lens.
Does SofLens Daily Disposable Toric come as a standard prescription or multifocal lens?
Reviewed by our Optical Team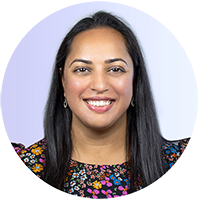 Tina Patel, Contact Lens Optician.
Tina Patel is a qualified Contact Lens Optician and part of the Optical Team at Feel Good Contacts, which promises the same attentive and quality service offered on the high street. With an outstanding 25 year strong career in the optical industry, Tina offers expert advice and support on contact lenses, solutions and eye care.
Cho, P. and Boost, M.V. (2013) 'Daily disposable lenses: The better alternative', Contact Lens and Anterior Eye, 36(1), pp.4–12.
https://www.sciencedirect.com/science/article/abs/pii/S1367048412002809
Cho, P., Cheung, S.W. and Charm, J. (2011). Visual outcome of Soflens Daily Disposable and Soflens Daily Disposable for Astigmatism in subjects with low astigmatism. Clinical and Experimental Optometry, 95(1), pp.43–47. doi:
https://doi.org/10.1111/j.1444-0938.2011.00649.x.
In Stock
Estimated Delivery
Tomorrow
Order within
12hrs 50mins

SofLens Daily Disposable Toric Reviews
(53)
Lauren Jane Darlington

-

15 Oct 2023

Christopher McSherry

-

10 Aug 2023

Perfect as always and competitive price

Elizabeth Foley

-

05 Mar 2023

Have used for years never disappoints.

Mr Richard Mustoe

-

15 Jan 2023

Have been using these lenses for quite a long time without any problems at all. However with the last order I received a number of the lenses split whilst fitting, reported this issue to Feel Good Contacts who have said they will take the matter up with the manufacturer. They gave me a credit for the faulty lenses to use on my next order.

Martyna Cekala

-

10 Dec 2022