Proclear 1 Day Benefits & Features
Suitable for dry eyes
PC technology retains moisture and maintains oxygen flow
Can be worn for up to 12 hours
Daily lenses offer healthy lens wear option
Aspheric Optical design for clear, crisp vision
Recommended For
Sensitive eyes
Those who favour the convenience of daily disposable contact lenses
Short or long-sightedness
Alternative to Proclear 1 Day Contact Lenses
1 Day Acuvue Moist and comfi Daily Disposables are similar daily lenses.
Optician Equivalents
Specsavers easyvision Daily Vusion
This is a recommendation made by Feel Good Contacts. If you wish to try alternative contact lenses you will need to consult your optician to make sure they are suitable for you and are fitted correctly.
Product Description
Proclear 1 Day by CooperVision is a daily disposable contact lens that delivers clear vision as well as long-lasting comfort and hydration.
Ideal for dry eyes, these daily contact lenses stay soft, moist and comfortable to wear even at the end of the day. As daily disposables, Proclear 1 Day lenses offer convenience and hygiene with a lens designed to be gentle on your eyes.
Proclear 1 Day are hydrophilic (they attract water) and are therefore able to stay 96% hydrated after 12 hours of wear. Exclusive PC Technology enables Proclear 1 Day contacts to retain their water content throughout the day, significantly reducing the onset of dry and gritty eyes.
In addition, eyes will receive an ample supply of oxygen through these breathable hydrogel dailies. The aspheric lens design ensures optimal clarity of vision when you wear Proclear 1 Day.
Why not buy and stock up with our 90 pack of these Proclear contact lenses? Get the guaranteed cheapest price on Proclear 1 Day in the UK.
Need more optical advice help? Ask our optical experts
Further Optical Advice
Who makes Proclear 1 Day contact lenses?
Proclear 1 Day contact lenses are made by CooperVision and are designed and manufactured with unique contact lens technology.
Is Proclear 1 Day available for astigmatism and presbyopia?
Proclear 1 Day Multifocal is the Proclear 1 Day version designed for people with presbyopia. Read through Proclear 1 Day reviews to get more information on whether this lens might be suitable for you.
Proclear 1 Day is not available as a daily wear toric contact lens. However, CooperVision offers Proclear Toric for astigmatism which can be worn as a monthly contact lens.
What is Feel Good Contacts's returns policy on Proclear 1 Day?
If you have ordered Proclear 1 Day or have received your order in error, we offer a no dispute returns service no matter the reason. If you have opened the packaging and used the product, unfortunately we are unable to offer a refund for the lenses without a valid case being made for your return.
As Proclear 1 Day is only available in a 30 pack or a 90 pack, we recommend that you have completed a successful trial of Proclear 1 Day and you are happy with your prescription before you make your purchase. We always welcome any feedback that you might have so that we can ensure you always have a great experience when you buy your Proclear 1 Day contact lenses from Feel Good Contacts.
Reviewed by our Optical Team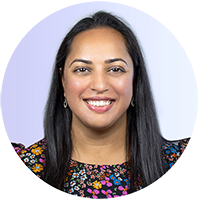 Tina Patel, Contact Lens Optician.
Tina Patel is a qualified Contact Lens Optician and part of the Optical Team at Feel Good Contacts, which promises the same attentive and quality service offered on the high street. With an outstanding 25 year strong career in the optical industry, Tina offers expert advice and support on contact lenses, solutions and eye care.
Scott, W. L, Rein, M. J., Pack, L. D. (2010) 'Subjective comparison of 2 daily disposable contact lenses: Focus Dailies with AquaRelease and Proclear 1-Day', Optometry, 81(1), pp. 40-46:
https://pubmed.ncbi.nlm.nih.gov/20004877/
Filipecki, J., Kocela, A., Korzekwa, P., Miedzinski, R., Filipecka, K., Golis, E., Korzekwa, W. (2013) 'Structural study of polymer hydrogel contact lenses by means of positron annihilation lifetime spectroscopy and UV–vis–NIR methods', Journal of Materials Science: Materials in Medicine, 24, pp. 1837-1842.
https://link.springer.com/article/10.1007/s10856-013-4948-8#Sec4
In Stock
Estimated Delivery
Tomorrow
Order within
23hrs 41mins

Proclear 1 Day Reviews
(314)
ArRazi Razak

-

01 Sep 2023

Very comfortable and the lenses is very good, not dry and one of my favourite clear lenses for daily use.

MARY DULLFORCE

-

09 Aug 2023

More comfortable than other brands like AccuView and Comfi due to ahigher water content. You must be sure to order the largest diameter of 14.2 since this is critical to comfort and ease of removal.

Christine Nathan

-

10 Jul 2023

Excellent service recommended to everyone proclear daily lenses are super cool to wear all day...though eyes feels fatigue after using for long days @ computer screens,nevertheless a great buy!.

Comfortable to wear and clear view

Mr John Brown

-

29 Jun 2023

I thought tat the product was with free delivery, a bit pricey compared to other products, I used to use soft lens and they were free delivery, but a bit fiddly packaging, these seem ok just now would settle for them if they were cheaper thank you