Alcon Air Optix Colors Benefits & Features
Perfect to enhance your natural eye colour
Choose from 12 different colours
Highly breathable silicone hydrogel lens material delivers all-day comfort
Deposit-resistant lens material for incredible hygiene with SmartShield technology
Available in prescription and zero prescription form
Recommended For
Those who want to enhance the colour of their eyes without a prescription
Prescription wearers who need vision correction and also want to enjoy aesthetic enhancement
Anyone who wants to wear coloured contact lenses regularly
Alternative Contact Lenses to Air Optix Colors
If you'd like a different variety of colours, you could try Freshlook Colorblends. Those after a daily disposable colour contact lens can try FreshLook One Day or comfi Colors 1 Day. Please note that these alternatives are hydrogel lenses, and Air Optix colours is a silicone hydrogel lens.
comfi Colors Enhance is an affordable, high-quality monthly coloured contact lens that is available in a selection of 12 stunning colours.
This is a recommendation made by Feel Good Contacts. If you wish to try alternative contact lenses you will need to consult your optician to make sure they are suitable for you and are fitted correctly.
Product Description
Air Optix Colors lenses are high quality coloured contact lenses by Alcon & Ciba Vision. These contact lenses will create a stunning look and blend naturally with both light eyes and dark eyes. Choose from 12 different shades, including Sterling Grey, Brilliant Blue, Gemstone Green, Honey and Pure Hazel.
These lenses utilise Alcon's 3-in-1 colour technology which mixes 3 individual rings of colour, for a vibrant yet natural look. You can wear these lenses whether you have a prescription or not. For colour contacts for cosmetic use, make sure to select '0.00 – zero' on the prescription details table.
Alcon Air Optix Colors contact lenses feature unique Smart Shield Technology which helps to shield your eyes from irritating deposits by creating an ultra-thin protective layer. You can expect comfortable and consistent vision all day long with these silicone hydrogel contact lenses which allow up to six times more oxygen to reach the eye than hydrogel lenses. Air Optix Colors contact lenses are one of the most comfortable coloured contact lenses on the market.
Need more optical advice help? Ask our optical experts
Further Optical Advice
What colours do Alcon Air Optix Colors contact lenses come in?
Air Optix Colors 2 pack is available in 12 amazing colours, including:
Brilliant Blue
Blue
Sapphire
Turquoise
Grey
Sterling Grey
Amethyst
Gemstone Green
Green
Pure Hazel
Honey
Brown
How long can you wear Air Optix Colors lenses?
Each Air Optix Colors 2 pack provides 2 lenses of the same prescription power. Once used for the first time, each Air Optix Colors lens can be worn for 30 days consecutively for up to 14 hours a day. They must be removed, cleaned and stored before bed using a soft contact lens solution. Do not continue using the lenses after 30 days of opening.
If you require different prescription powers for each eye, you will need to buy individual boxes of your chosen Air Optix Colors 2 pack containing the correct power for your prescription.
How do Air Optix Colors look on dark eyes?
Air Optix Colors works exceptionally well on dark eyes due to their vibrancy. They also feature 3-in-1 colour blend technology, to blend seamlessly with your natural eye colour. Dark eyes can enjoy a natural looking colour change.
Among others in the collection, popular products such as Gemstone Green Air Optix Colors and Honey Air Optix Colors provide intense pigmentation that customers love. While Air Optix Colors' blue lenses will appear vibrantly on light eyes as well as dark eyes, Air Optix Colors' brown lenses are just as prominent on both too.
Reviewed by our Optical Team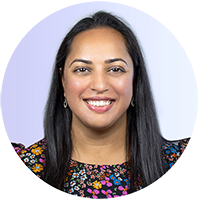 Tina Patel, Contact Lens Optician.
Tina Patel is a qualified Contact Lens Optician and part of the Optical Team at Feel Good Contacts, which promises the same attentive and quality service offered on the high street. With an outstanding 25 year strong career in the optical industry, Tina offers expert advice and support on contact lenses, solutions and eye care.
Luensmann, Doerte, PHD, DIPL ING (AO), FAAO; Jones, Lyndon, PHD, FCOPTOM, FAAO (2015), 'Clinical performance of a new silicone hydrogel cosmetic lens', Optometry Times, 7(7), pp.28-30,32,34:
https://www.proquest.com/openview/7b777797f9946001a82a7f5608fc33ae/1?pq-origsite=gscholar&cbl=2029739
Dillehay, Sally M. O.D., Ed.D., F.A.A.O; Miller, Marian B. B.S (2007), 'Performance of Lotrafilcon B Silicone Hydrogel Contact Lenses in Experienced Low-Dk/t Daily Lens Wearers', Eye & Contact Lens: Science & Clinical Practice, 33, pp.272-277:
https://journals.lww.com/claojournal/Abstract/2007/11000/Performance_of_Lotrafilcon_B_Silicone_Hydrogel.2.aspx
Eiden, S. Barry O.D.; Davis, Robert L. O.D.; Bergenske, Peter D. O.D (2013), 'Prospective Study of Lotrafilcon B Lenses Comparing 2 Versus 4 Weeks of Wear for Objective and Subjective Measures of Health, Comfort, and Vision', Eye & Contact Lens: Science & Clinical Practice, 39(4), pp.290-294:
https://journals.lww.com/claojournal/Abstract/2013/07000/Prospective_Study_of_Lotrafilcon_B_Lenses.7.aspx
Our optician recommends FreshLook Colorblends as a suitable alternative. If you need any help, please contact us.
I don't need vision correction (zero power 0.00/ plano)