Halloween is one of the year's most popular holidays and allows you indulge in scary and spooky festivities, whether you're going trick-or-treating or you're attending one of many themed parties. Picking your costume is one of the most important things, as you'll want your ghost, zombie, ghoul, or vampire to really cause a fright. But when it comes to selecting your costume, you should take extra care to ensure your eyes aren't in for any scares.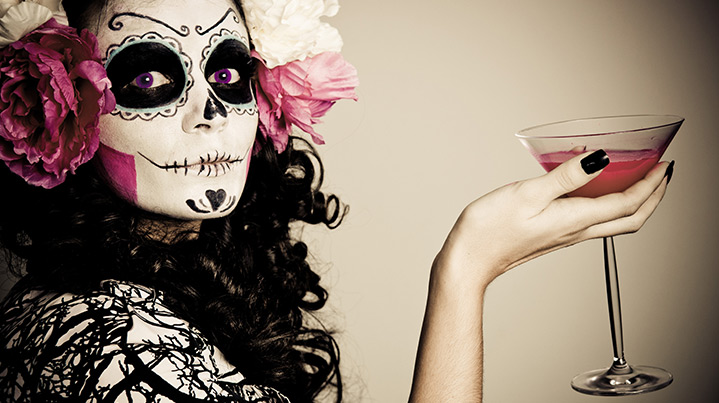 Eye make-up
No matter what you're up dressing as, you're probably going to need to apply some face paint or make-up to create your desired look. If you opt for eye make-up, you'll need to be careful and avoid getting any directly into your eyes. Glitter, eyeshadow, mascara, false lashes and other products made for use close to the eye, should be applied carefully if you're a contact lens wearer.

Opt for products specially designed for contact lens wearers and those with sensitive yes. You can read our guide on how to identify such products here.

And, it's always worth remembering to put your contact lenses in before you start on your make-up regimen.

Stuck for make-up ideas? Check out our recommended looks for Halloween 2017.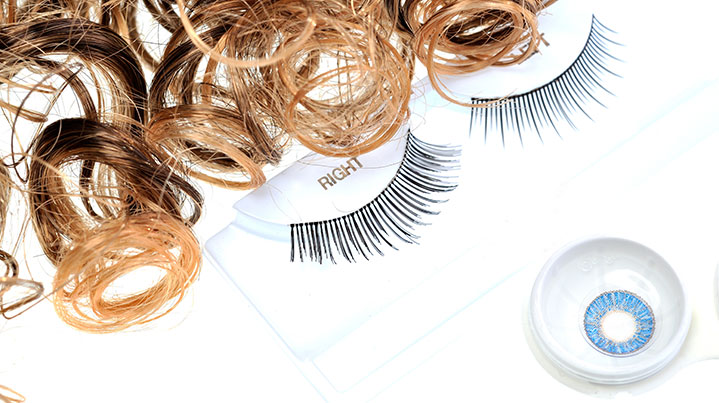 Halloween-themed contacts
As time has gone on, people have become more and more inventive with their Halloween costumes. Coloured contact lenses are just one of the many popular accessories that are around today, and are a stylish option to intensify your spooky look on the night.
Are non-prescription coloured contacts safe?
However, the emergence of cheap,
poor-quality fashion Halloween contact lenses
on the UK market has proved dangerous to the eye health of those wearing them. Some UK retailers sell sub-par contact lenses at incredibly low prices. But it's vital to be aware that wearing these lenses can result in severe irritation, as well as an increased risk of an eye infection.
That's why at Feel Good Contacts, we only sell
genuine branded safe Halloween contact lenses
, to ensure the quality of the products that we provide our customers with. Our selection of colour contact lenses offers everything you might want to add some extra scare to your Halloween costume.
If you're a first time lens wearer, it's also a very good idea to speak to your optician before you buy contact lenses of any kind. This way, you'll know your exact prescription and contact lens requirements, as well as if your eyes are suited to wearing lenses.
Remember to remove your lenses
Chances are, if you're attending a Halloween-themed party, you'll probably be getting into bed quite late, and you might be very tired. If you're wearing contacts, it's very important (unless you use extended wear contact lenses) to take your lenses out before going to sleep. Leaving them in can result in your eyes feeling dry and scratchy the next day, while the risk of infection is greatly increased.

We hope that you find these tips useful and that you keep your eyes safe this year. Finally, the team at Feel Good Contacts would like to wish you a very happy Halloween!

Make sure to follow our Twitter page @feelgoodcontact and keep an eye out for our Halloween contest.