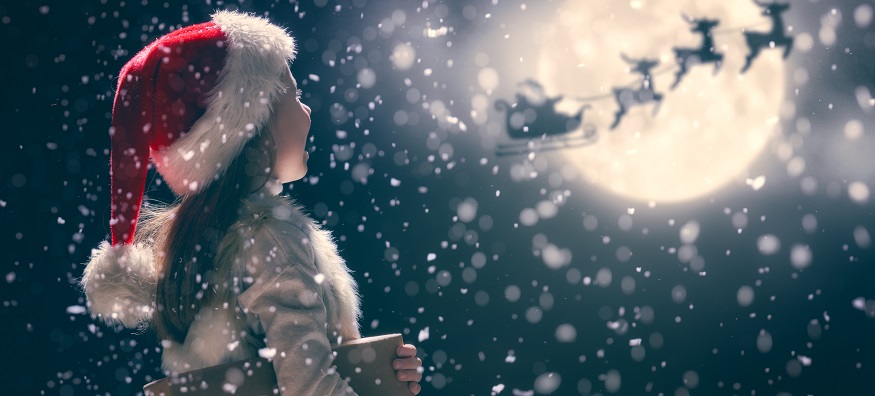 10: Home Alone
Just because it's 10th on the list doesn't mean this Christmas classic isn't a brilliant watch. Home Alone tells the tale of a boy who is accidentally left home alone. He then must defend the house against burglars (and does so expertly). The best scenes in the film are undoubtedly the booby traps, but there are some amazingly funny and touching moments throughout the film.
9: It's a Wonderful Life
The main character of this film feels stressed out by his responsibilities and working at the job he hates. After considering suicide, he meets his guardian angel, who shows him what life would be like if he never existed. This is a classic for a reason; this film shows just how important we all are, and the power of friends and family.
8: Miracle on 34th Street
What appears at first to be a very silly plot, turns out to be a touching story. This film follows Kriss Kringle, a man who believes that he is Santa Claus. He goes to trial to try and prove that he is Santa, but the story is really about getting people to believe in the power of kindness, faith and good cheer.
7: Arthur Christmas
Arthur is part of a military operation that helps to deliver presents to the good children. Once he discovers that a child never received their present, he goes on a mission to deliver it himself. This story touches on family strife, teamwork, and the special joy of Christmas that children experience.
6: The Nightmare Before Christmas
This is about Jack (the Pumpkin King), who grows tired of scaring people in Halloween town. Once he discovers Christmas town, he becomes obsessed with Christmas and plots to steal Santa and impersonate him. Filmed in stop-motion, this fun musical can be enjoyed at Halloween and Christmas.
5: The Grinch
The Grinch is another classic festive watch and with good reason. The story is about The Grinch, who lives alone with his dog and hates everything (especially people and Christmas). Angered by all the loud festivities at Christmas, he pretends to be Santa Claus so that he can steal Christmas and live in quiet again.
4: Love Actually
Arguably the most well-known modern Christmas film on the list, Love Actually became a classic almost as soon as it was released. Although there are a lot of sad and awkward moments, the film ultimately portrays lots of different types of love, all around the festive season. It's a classic British rom-com loved by many.
3: Jingle Jangle: A Christmas Journey
A Netflix original, this tale of a child who tries to restore the reputation of her grandad is a sweet and touching story. With an inclusive cast, incredible visuals, and a heart-warming plot, this is an action-packed adventure that's perfect for children and adults of all ages.
2: The Snowman
This animated film is told only through pictures and music, giving it a certain charm. Everything from the soundtrack to the lovable characters make this a classic Christmas film, enjoyed by all. The main song 'walking in the air' fits so perfectly with the film. It's visually stunning, has a magical plot and endearing to watch for both children and adults alike.
1: Elf
Elf is a story about Buddy the elf who was mistakenly taken to the North Pole as a child and raised as an elf. Once he discovers that Santa isn't really his father, he makes his way to New York in search of his real family. This film is full of hilarious moments but also positivity, kindness, and relatability.
Avoid too much screen time this Christmas
'Tis the season for movie marathons, but with that can come sore and tired eyes from staring at digital screens. Try to take regular breaks from the laptop/TV screen by looking into the distance every 20 minutes. This will give your eyes a much-needed break. Also remember to blink often and keep hydrated, as this will help your eyes to feel more moisturised throughout the day.

If you've overdone it with the film-watching, you could try some eye drops to soothe overworked eyes. As a soothing treat for dry eyes, the Optase Moist Heat Eye Mask will hydrate your eyes and can be used as part of your self-care routine.