After the harsh winter, the continent mostly heats up around April and, depending on where you visit, tends to stay warm until September. We've compiled a list of our favourite cities and recommended items from our site to stock up on before jetting off.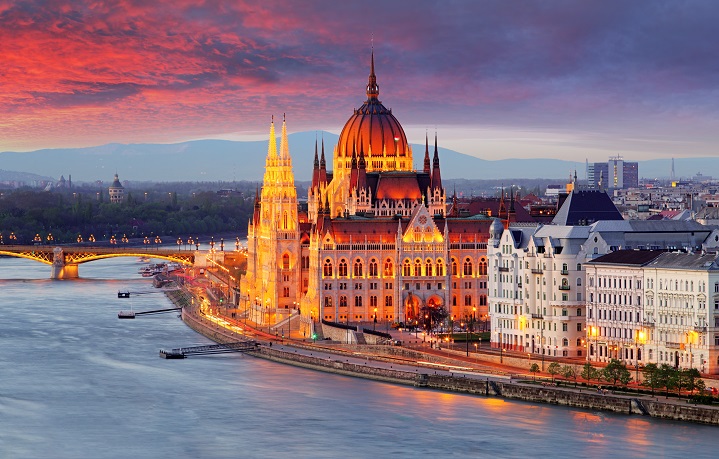 Budapest
Often referred to as The Paris of the East, Budapest is famed for its beautifully preserved historic architecture and luxurious thermal baths, most notably Széchenyi Thermal Baths whose glowing blue pool and bright yellow building make it a hotspot for Instagrammers.
One of the most visited areas in Budapest is Castle Hill. A complex of castles and palaces originally built for Kings, you can easily spend several days exploring this quarter. Buda Castle which sits on the hill is Budapests' crowning feature and currently houses the Hungarian National Art Gallery. Castle Hill is also home to the Hospital in The Rock, an underground bunker built in WW2 that was converted into a hospital for wounded soldiers. Many artefacts from the war have been preserved, while wax dummies recreate dramatic scenes from the past to form a deeply immersive experience.
While you're up on the Hill, you can also explore the neo-Romanesque terrace of Fisherman's Bastion, a dream spot for photography enthusiasts. Along the east bank of the Danube River, which cuts through the centre of Budapest, you'll find the Hungarian Parliament. Its red velvet and gold gilded interior is open to the public to explore.
When night falls, take a trek up to Gellert Hill for romantic views of the glittering Budapest skyline and perhaps end the evening with dinner at Százéves Étterem – the oldest restaurant in Budapest – where you can enjoy a traditional bowl of Hungarian Goulash while being serenaded with live violins.
Recommended item for a Budapest getaway: Carrera 113/S Maverick Gold Copper DDB0J sunglasses
The pastel colouring of these women's sunglasses perfectly mirrors the soft stone palette of many of Budapest's most famous landmarks. Walking around these incredible sights, you'll want to make sure you protect your eyes from the sun's harmful UV rays.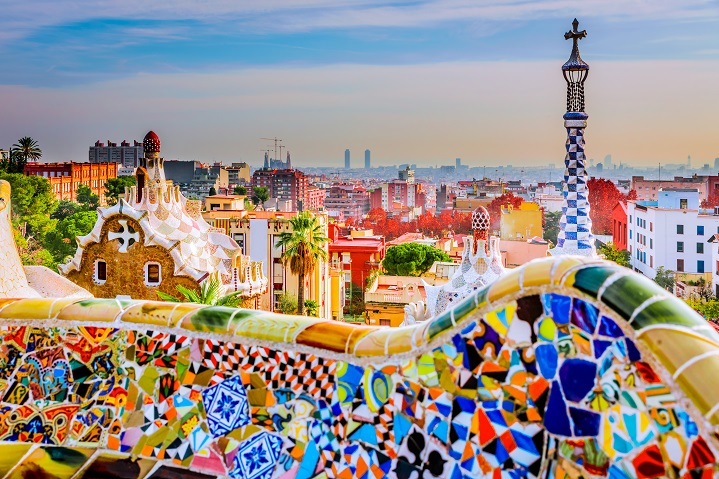 Barcelona
Party lovers and beachgoers can head over to Barcelona for the summer. The Spanish city offers incredible night life, colourful art history and delicious food – anyone for tapas?
Passeig Marítim is at the centre of Barcelona's party scene and hosts some of the city's most popular night clubs. Even more spectacular: the clubs are lined up directly facing the beach! Lovers of hip-hip and R&B can head over to Club Shoko, while those who love a more commercial/dance sound can hop over next door to Club Opium, while there's a wide selection of other restaurants and bars nearby.
During the day, one can explore the art and houses of one of Spain's most famous artists, Antoni Gaudi. Casa Milà and Casa Batlló both feature Gaudi's love for irregular shapes and colourful mosaics. A little journey away from the city centre, you'll find Gaudi's finest creation: Park Guell. A public park system composed of gardens and architectonic elements located on Carmel Hill.
For mouth-watering food and an exciting social scene, Las Ramblas offers an endless parade of restaurants, bars, ice cream shops and food markets to tickle your taste buds.
Recommended item for a Barcelona getaway: Dailies Total 1 contact lenses.
To last a full day of sightseeing, and quite possibly a full night of dancing, you'll need a lens that can be worn for an extended period of time. Dailies Total 1 is a silicone hydrogel lens, ensuring extra comfort and moisture for up to 16 hours. It can be conveniently disposed of straight after wearing, with no cleaning/storing routine required.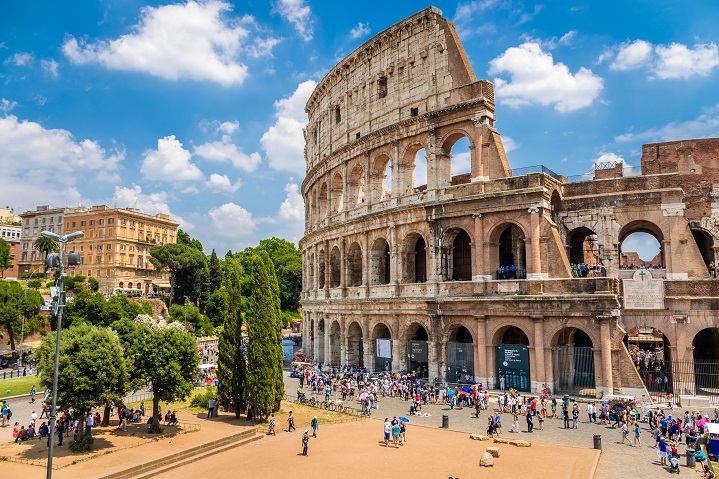 Rome
Modern day life has been carefully weaved around ancient grounds in Italy's main capital. The famous city is a traveller's dream, with plenty of notable places to tick off your bucket list. Your first stop should certainly be The Colosseum, where one can marvel at the incredible architectural genius of the Romans. Neighbouring the Colosseum is The Roman Forum where you can explore an array of ancient ruins.
If you're looking to beat the crowds and get perfect Instagram pictures, you'll want to wake up early to enjoy more popular sites such as The Trevi Fountain, The Spanish Steps and The Baths of Caracalla alone.
Further away from the city centre, you'll find the Vatican City where you can explore St Peters Basilica, as well as the neighbouring Vatican Museums, which houses the Sistine Chapel, famed for its roof finely painted by Michelangelo. A short bus ride away from the Vatican, you can escape the hustle and bustle of the city and enjoy the spectacular views and quiet solitude of Janiculum Hill.
Recommended item for a Rome getaway: Gucci sunglasses
When in Rome, do as the Romans do. Gucci is one of Italy's most famous designers, so pay homage to the home nation of the creative genius with this pair of finely crafted designer shades.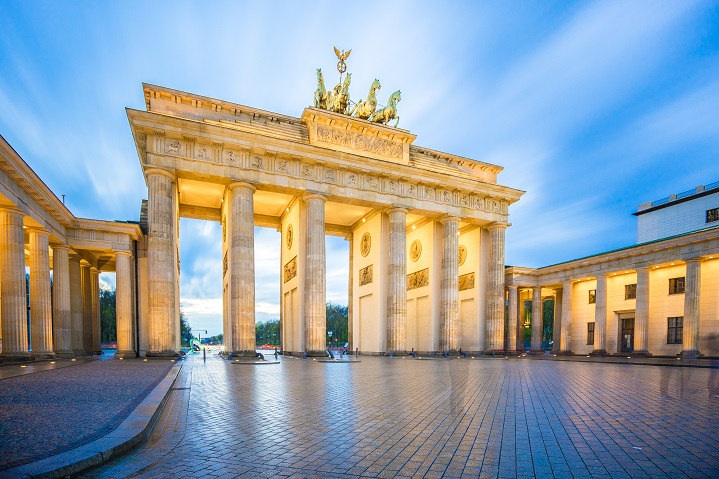 Berlin
Berlin is a bustling hub of art, history and an energetic music scene. The city is connected with an incredibly efficient underground system that will get you from point A to B in no time. Start your sightseeing tour at the Brandenburg Gate. Berlin's most famous landmark has seen peace, war, revolution and restoration, and is beautiful to experience regardless of whether you visit during the day, or at night. A stone's throw away from the Gate, you'll find the Reichstag building which has to be seen from the inside to truly appreciate its amazing structural design.
Head over the East Side Gallery where you'll find remnants of the infamous Berlin Wall, now covered in street art and socially conscious graffiti. It's also a perfect spot to pick up a boat tour down the River Spree and experience Berlin by water. Other fantastic sights include the Berlin Cathedral, Fernsehturm 360 degree viewing tower and Charlottenburg Palace.
When night falls, head to one of Berlin's many night clubs, famed for their psychedelic techno music and industrial interiors.
Recommended item for a Berlin getaway: Blink Refreshing Hydrating Eye Mist
Keep your eyes feeling hydrated throughout the day with this ultra-refreshing eye mist, perfect for those who find it difficult to use eye drops.
Wherever you're going this summer, you'll need to protect your eyes against UV rays from the sun. Browse our incredible collection of men's and women's designer sunglasses, all of which offer full protection from the sun. Enjoy free, next day delivery on all orders over £45 at FeelGoodContacts.com.