With just a few subtle changes to how you look after yourself this Autumn, you can go a long way to protecting yourself from sniffles, runny noses and dry eyes.
Fight the flu
For all the golden brown leaves and cosy evenings in we enjoy, autumn also brings about the first cold or flu since the winter for most people. This can be quite a shock to the system and is always unpleasant, whether it's just a stuffy blocked nose or a chesty cough.

Keep the cold at bay by wrapping up in a coat and scarf, particularly during the evenings when the temperature gets that little bit lower. And, in a more general sense, you'll find that eating healthy, getting plenty of sleep, exercising regularly and washing your hands regularly won't just make you feel better, but will boost your immune system and reduce the likelihood of catching a cold.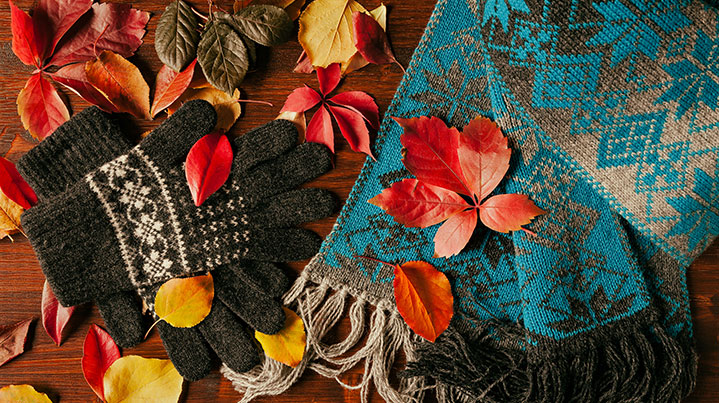 Protect your hands and face
With each drop in temperature that occurs between September and November, it feels like there's another layer of clothing needed just to stay warm. The cold winds can freeze our hands, faces and lips, often requiring additional moisture to keep cracked skin and dryness under control.

That's why products such as moisturiser, hand cream and Chapstick are very effective options for keeping your skin and lips protected. So, as well as wrapping up in a few more layers and protecting your skin, make sure to bring any of these products with you if you're particularly prone to the effects of the autumn gales.
Keep eyes safe from dry eye
It's not just skin that we need to worry about. Eyes are equally as vulnerable to these adverse weather conditions, and can easily dry out as a result. Dry and irritated eyes can be extremely uncomfortable, especially for contact lens wearers, while they can cause blurry vision and other potentially dangerous distractions.

This is why it's a great idea to carry some eye drops with you when you're out of the house, just in case you need to reintroduce some moisture to your eyes or lenses.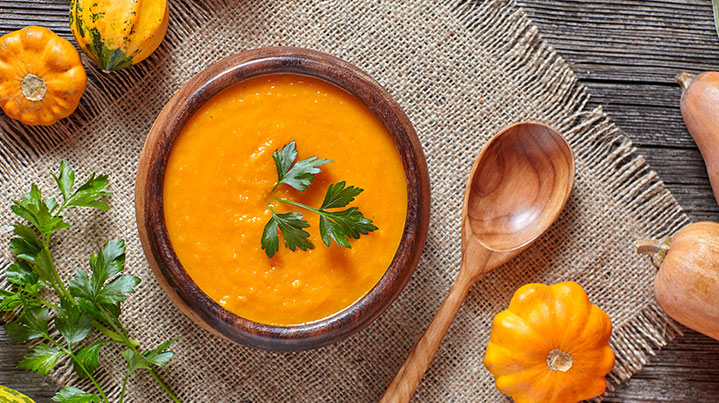 Eat good, Feel Good
While you might be struggling with the loss of al fresco dining and tapas by the sea now that summer has come and gone, there's still plenty of delicious and hearty food to be enjoyed in autumn.

It's always been the season of the soup, so why not try a creamy pumpkin & lentil soup this autumn? Alternatively, you could go the way of the stew with a spiced chicken, spinach & sweet potato stew or try to add some Italian sunshine into your kitchen with roasted squash, pancetta & chestnut risotto.

Whichever meals you decide to try out this autumn, it's always good to make sure you're picking up some of the important vitamins that your body needs, and that your eyes need to stay healthy. Read our guide on which vitamins will help give your eyes and vision a little boost, and which foods you can find them in.
Don't turn a blind eye to the sun
Although those hot summer days at the beach, in the beer garden or by the pool might seem like just a distant memory, you'll still need to be mindful of the threat that the sun poses to your eyes all year round.

Sunglasses offer exceptional UV protection, particularly those with a wraparound frame that reduces exposure, and often make the perfect accessory for many an autumn outfit. Find your ideal designer sunglasses in our extensive range, and ensure your eyes stay safe this autumn.