Pancake day 2020 (or Shrove Tuesday) is Tuesday 25 February, but the pancakes featured on this list can (and should) be eaten any time of year. The flavours available definitely reflect our eclectic tastes in London. Whether you're in the mood for something sweet with caramelised bananas, blueberry compote and whipped cream, a more fry-up inspired bacon and fried egg affair, or perhaps the classic lemon and sugar crepe? There's something for everyone on the London foodie scene.
Drunch – Mayfair
One of the most Instagramable spots on the list, Drunch in Mayfair will give you great food as well as a great new addition to your Insta feed. The entrance is covered in flowers which is a handy spot for photos as there's also a bench outside. They serve up huge pancakes covered in berries and thick clouds of cream and dusted with icing sugar. Almost too pretty to eat.
1 Woodstock Street, Mayfair, and 38 St John's Wood Terrace
Where the pancakes are – Southwark
If you're looking for a shed load of pancake options, you'd be hard-pushed to do better than Where the Pancakes Are in Southwark. Try the poached pear with salted caramel, or go the more savoury route with the Full English Breakfast. You'll also find Dutch Babies on the menu (think giant Yorkshire puddings cooked in cast iron skillets with a variety of fillings), which is also a very popular dish in America.
Arch 35a, 85a Southwark Bridge Road, SE1 0NQ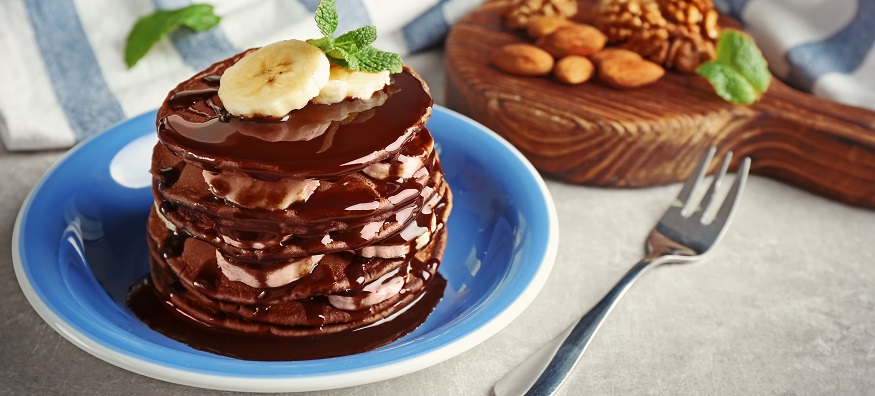 The Table Café – Southwark Street
The Table Café was voted best brunch spot by Time Out magazine, and with good reason. With classics like blueberries, yogurt and maple syrup, as well as wildcards like pumpkin, caramelised pecans and plum, all tastes should be catered for here. The minimal décor means all your attention will be on the food, which is always artfully arranged on the plate.
83 Southwark Street, London, SE1 0HX
The Breakfast Club – various locations
For potentially the most filling pancakes on the list, make sure you arrive at The Breakfast Club hungry! As well as the all-year-round pancake menu, for 2020 they've taken inspiration from pub classics for their seasonal menu. You can enjoy ham, egg and chips pancakes as well as lemon meringue, or 'all the chocolate'. Normally booking is essential for this ever-popular eatery, but annoyingly, they don't take bookings on Pancake Day itself, so go early and be prepared to queue.
Senzala Creperie – Brixton
For a French crepe with Brazilian flavours, Senzala Creperie is something a little different. A great option if you're vegan or gluten-free, this restaurant has an extensive menu of both savoury and sweet crepes. If you love Latin flavours like chorizo, black beans and chillies, this might just be the place for you. There's also a load of sweet options, all have a list at the bottom for optional extras (at an additional charge) so you can customise your crepe.
Brixton Village Market, 41-42 Coldharbour Lane, London SW9 8PS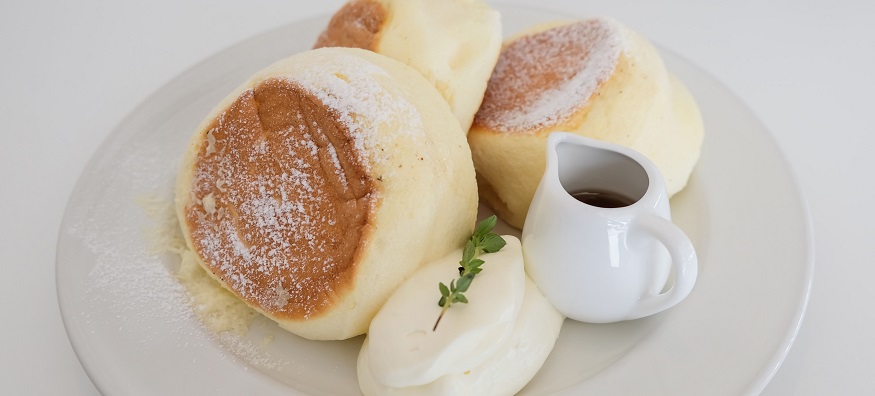 Fuwa Fuwa Cafe – Brunswick Centre
Fuwa Fuwa translates to "fluffy" or "light and airy" in Japanese, which perfectly describes these big but light pancakes. This restaurant in the Brunswick Centre is the only place you can find these fluffy, wobbly pancakes in London. Bring some light entertainment with you, as your pancakes are made to order and will take 20 minutes to cook. If social media is anything to go by, then these towers of goodness are definitely worth the wait. Enjoy lavish toppings such as Nutella and banana, as well as more classic Japanese flavours like matcha and red bean.
Unit 8 Brunswick Centre, London WC1N 1AE
Christopher's – Covent Garden
For the most customised pancakes, Christopher's offers a 'build your own pancake' option which is available all year round. Their special 2020 Pancake Day menu features a decadent lobster benedict, a chocolate chip and hazelnut option as well as a peaches and cream. The dining room itself makes for opulent surroundings. In the heart of Covent Garden, this is a great place to cool down and fill up after some shopping.
18 Wellington Street, WC2E 7DD
Coppa Club – Tower Bridge
There are only two options for pancakes on their menu, but both are great ones. Choose from bacon and maple syrup or berries. If you book ahead of time, you can enjoy your pancake stack in their igloo. A circular, transparent enclosure with comfortable seats, cushions and softly lit lanterns, but they're only available to book until April.
3 Three Quays Walk, Lower Thames Street, London, EC3R 6AH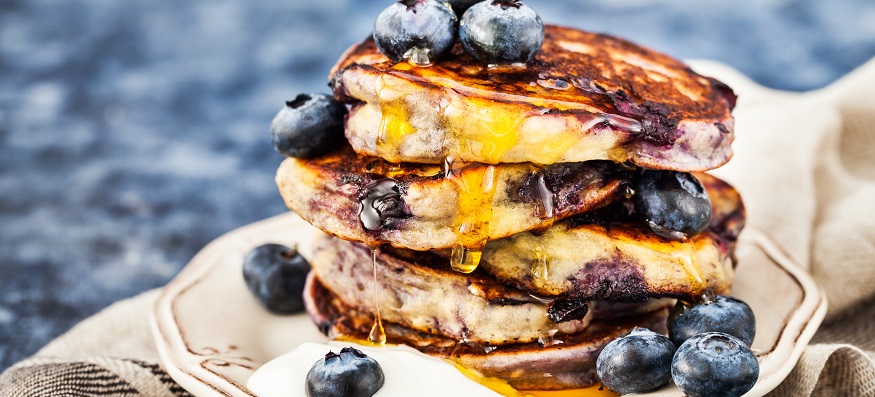 My Old Dutch - various locations
'My Old Dutch' is another term for 'wife' and originates from cockney rhyming slang, although in this case it's short for 'duchess' so it's an abbreviation, rather than an actual rhyme. The enormous menu features categories for breakfast-style, sweet, savoury, smaller portions and vegan pancakes, as well as waffles. The savoury pancakes are a huge mixture of different cuisines, from Italian to Mexican. There are also Poffertjes, which are traditional Dutch pancakes, these are small, round and fluffy with a more spongey inside.
Granger and Co – various locations
Created by Bill Granger, this chain of cafes are dotted around central London. Unlike traditional pancakes, the ricotta hotcakes at Granger and Co are primarily made up of ricotta and whipped egg whites, making them light in texture but also quite filling. Paired with honeycomb butter and banana, this dish has been on the menu for 25 years and satisfying people ever since.


Hash E8 – Dalston
You might be forgiven for thinking Hash E8 is just another greasy spoon serving a brunch menu, but you'd be wrong. This Dalston café doesn't look like anything special but looks aren't everything. On the menu you'll find decadent Nutella-filled pancakes with crispy bacon and a side of cream. The classic flavour combinations are served here in huge portions here. The perfect place to cure your hangover with friends.
170 Dalston Lane, Hackney, London E8 1NG
We hope you find all your pancake dreams this year. Check out the rest of our blog for posts such as the best foods for eye health, as well as many other informative pieces on eye health in our Eye Care Hub.