Going to the optician for an eye test every couple of years has become part and parcel of life, especially if you're a contact lens wearer. So much so, that it may surprise you to learn of the eye exam's rich and lengthy history.
1843
We begin in Darmstadt, Germany, when Heinrich Kuechler produced special charts to examine visual acuity. The patient would read out the words on the chart and from there, the optician could measure how clear their vision was.

Kuechler created three of these charts to avoid sneaky patients memorising them and clouding the results.
1854
These charts were then improved upon by Eduard Jäger von Jaxtthal, who used specialised reading phrases (available in multiple languages) to determine the visual ability of the patient.

The fonts used were actually free of charge and taken from the State Printing House in Vienna. The numbers subsequently used to label the letters and to signal the level of visual acuity came to be known as Jäger numbers.
1862
Dutchman Herman Snellen created the eponymous 'Snellen Chart', the first chart comprising of optotypes (letters and numbers of different sizes). While his optotypes are not the exact same ones we use, the Snellen Chart is still used today and is a regular fixture in every eye exam.


The size of each optotype decreased as the eye would read its way down the chart, proving more and more of a challenge. Through this, opticians were able to identify the exact point that vision became blurry or distorted, and attribute a quality of vision to this point.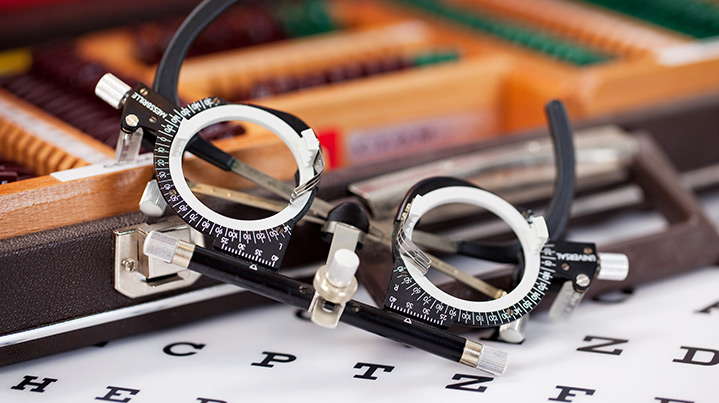 1888
Edmund Landolt invented the 'Landolt ring', a broken circle, with a gap that the patient has to locate. Forming a C shape, the Landolt ring is featured multiple times on a chart, decreasing in size the further down the chart the eye travels, again leading to the optician being able to determine where a patient's vision is limited to.
1978
It wasn't until around about a hundred years after Snellen and Landolt introduced their chart designs that a chart for illiterate people was created. Hugh Taylor created the Tumbling E design, which features E symbols at different angles, which are identified by the patient.
1982
The LogMAR charts was chosen by Rick Ferris, of the National Eye Institute. Sloan letters were implemented in this chart layout and were used in all the exams that followed.

This was done on account of the Early Treatment of Diabetic Retinopathy Study (ETDRS), while the study also selected letter combinations to make each line the same in terms of difficulty and to restrict the use of all letters on one line.
1984
A new Visual Acuity Measurement Standard is approved by the International Council of Ophthalmology and composes of all features created by Snellen, Landolt, Taylor and Ferris.
1988
New charts were created by Antonio Medina and Bradford Howland using letters that became invisible, rather than blurred, as the chart descends.

They also pointed out the issues of using multiple charts, as introduced by Snellen, due to the lack of consistency in each chart's difficulty and the inaccuracy of measuring visual acuity based on different charts.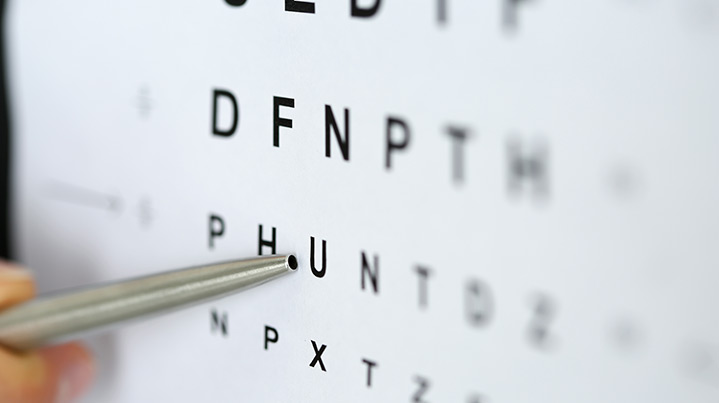 Who would have known such a simple test would have gone through so many stages to develop? We often take for granted the things that make our lives easier. Here's to all the great minds that got us to where we are today!

Remember that once you have your prescription, you don't need to buy your content lenses from your optician. Feel Good Contacts can save you up to 50% on your lenses and our Price Match Guarantee means you won't find your contacts cheaper anywhere else.