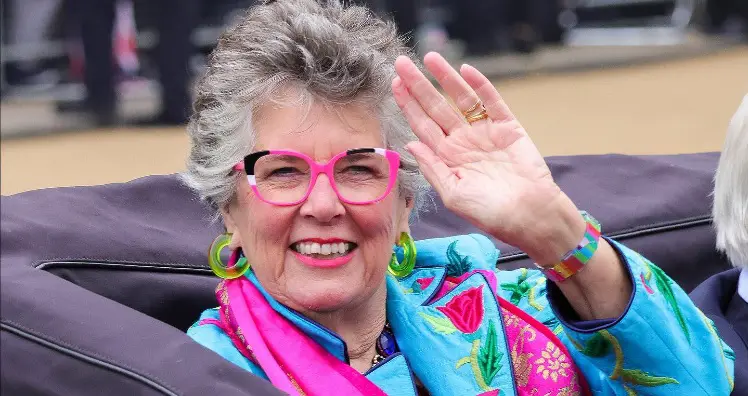 Choose one bright accessory to wear
If you aren't used to wearing colour, it can feel a little intimidating, some people may feel like they don't know where to start. Choosing one key piece, such as prescription glasses, can be a great way to step into colour. One colourful accessory can lift the rest of your outfit and create a focal point.

Below, the unofficial queen of colour explains how to incorporate more colour into your wardrobe.
Colourful prescription glasses
Here are our top picks for colourful glasses, from vibrant purple to dramatic red, there's a colour and shape to suit all tastes. Don't forget to try these fabulous glasses on virtually through our virtual try-on feature.
Oversized red Ray-Ban glasses
Purple rectangle O'Neill glasses
For a chic and feminine look, try O'Neill ONO Joy 161 Gloss Purple Pink glasses. The combination of lighter and darker purple tones creates interest, and the classic rectangle silhouette will suit most face shapes.
Blue and tan Farah glasses
For a colourful contrast, Farah FHO 1001 106 Blue Tan Stripe glasses fit the bill. The upper part of the frame features a fashionable blue shade which complements the tan coloured bottom of the frame.
Multi-coloured Superdry glasses
Blue cat eye Polaroid glasses
Wear transparent blue with Polaroid PLD D463 ZI9 56 Teal glasses with this cat eye pair from Polaroid. Blue is a wearable colour that many choose to wear before experimenting with more bold colours. This accessory is versatile enough to complement most outfits whilst also standing out.
Purple Michael Kors glasses
Feel Good Contacts: affordable colourful glasses
If you're looking for colourful designer eyewear for the most affordable price, choose Feel Good Contacts. Even if you don't require a prescription, you can buy any of our frames as non-prescription for fashion. You also have the option of adding a tinted lens to your glasses to create prescription sunglasses, giving you the best of both worlds. All you have to do is choose your preferred frame, choose your lens package and your new accessory will be delivered straight to your door. Enjoy up to 70% off on our extensive range of glasses, only at Feel Good Contacts.