With restrictions starting to lift across the UK, now is a great time to explore more green spaces. To protect and improve parks is to keep an important, natural and free asset available for us, but also for future generations.
Every year, Love Parks Week encourages everyone to enjoy parks, something we've all learned to appreciate a lot more during lockdown. Research shows that nature has a positive effect on mental health. Even 20 minutes a day, walking through some greenery is enough to make a difference.
Regent's Park, London
Regent's Park covers an enormous 395-acres, running through both the City of Westminster and Camden. London Zoo can be found within the park, although you'll probably be able to see some of the animals if you walk alongside it. The famous open-air theatre is due to re-open soon too (although for a shorter period than usual) where you can watch incredible performances like A Midsummer Night's Dream and Jesus Christ Superstar.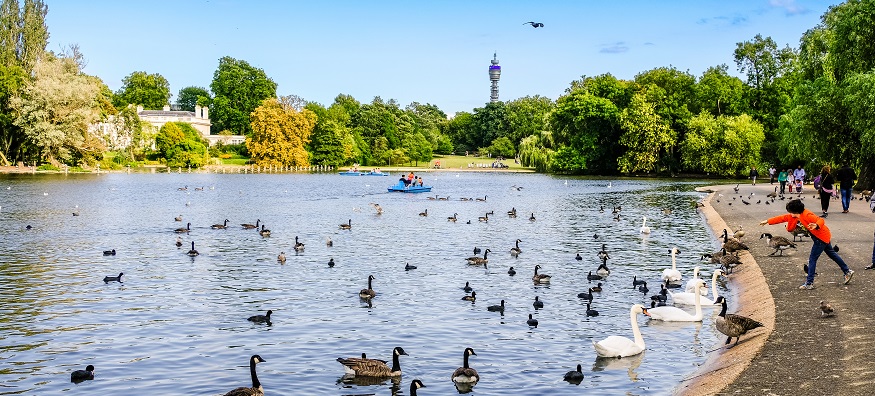 Frogner Park, Oslo
This park in Norway doubles as an incredible art exhibition with over 200 statues on show. Designed by sculptor Gustav Vigeland, the statues throughout the park depict humans in all sorts of scenarios, from running to socialising. As well as the art and the greenery, there is also a playground to keep children entertained. You can also spend time in the bird sanctuary, sitting by the fountains and the strolling through the flower gardens.
Keukenhof, Lisse
In between Amsterdam and The Hague, this park is a beautiful array of bright colours. The park has a new theme every year, the theme for 2020 being 'world of colours'. This park is known for being the world's biggest flower garden. As well as the colourful variety of tulips and roses, you'll also find a zip wire and flower exhibitions. As the flowers only bloom for a short period in the year, the garden is only open, the garden is only open from March to May. Unfortunately, due to Covid-19 the park is currently closed, and will reopen in 2021.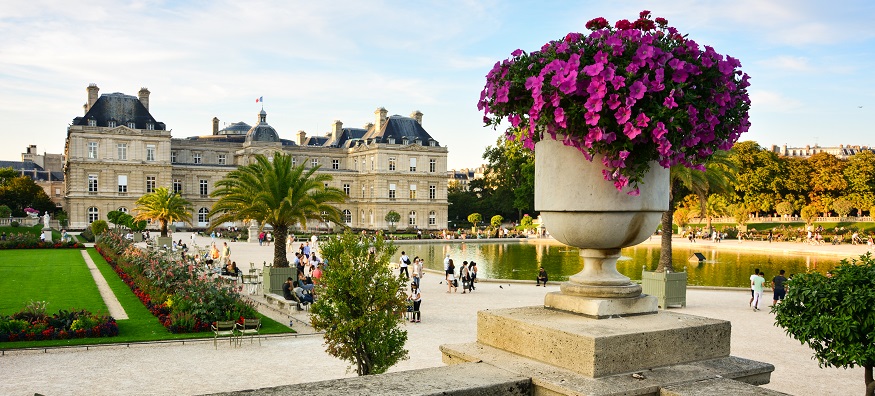 Jardin du Luxembourg, Paris
This picturesque park in Paris was created under the instruction of Queen Marie de Medici in 1612. Situated in the Latin quarter of Paris, the park has 106 statues for you to gaze at as you make your way through the serene surroundings. Water fountains, symmetrical flower beds and a greenhouse are all sure to help you pass the time peacefully. There is also a playground and a puppet show for children.
Parc de la Grange, Geneva
This park has beautiful rose gardens, flower beds and a botanical garden. The picturesque nature of the park makes it a serene place to spend time with friends and family. There are large floral clock displays that change blooms with the seasons. You can enjoy free concerts and theatre productions, and there is a designated barbecue area for park-goers to eat alfresco. You can even admire the ruins of a villa from ancient Roman times.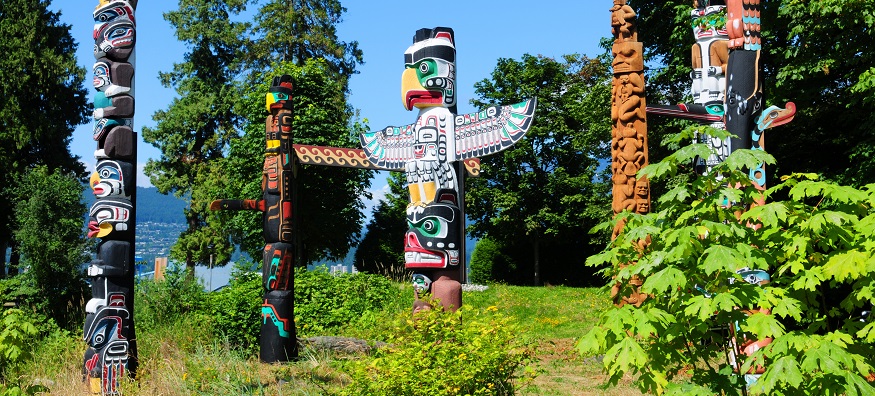 Stanley Park, Vancouver
Stanley Park has a whole host of unusual attractions to discover. In the woods, you'll find an 800-year-old red cedar tree, with a hollow so large it can easily fit a car inside. There's also a lighthouse, a lagoon, totem poles and other pieces of art dotted around the park. You may spot some beavers and other wildlife as the park is committed to biodiversity. There's a train that runs through the enormous park, to help visitors see everything without having to walk too far. There are several beaches as well as nature trails and a water park, ensuring there is something for everybody in this oasis of Canadian nature.
Enjoy your local park
Parks are a great place to relax with a book, take in some nature and spend time with friends and family. We hope this has inspired you to go out and enjoy nature. If you don't drive, we suggest visiting your nearest green space (or walk to a neighbouring one). Celebrating your local park by walking has the added benefit of giving you some gentle exercise while helping you to avoid public transport. Remember to keep your eyes protected with some sunglasses on those sunny days.