Early Sunglasses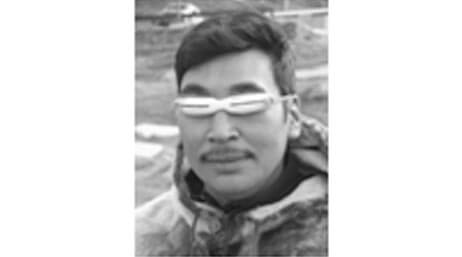 These iggaak were invented by the Inuit people in prehistoric times. Ok, more snow goggles than sunglasses, but they prevent glare and deserve their place in sunglasses history if only for inspiring, but being slightly less embarrassing than, shutter shades. Iggaak were invented to defend against intense snow glare while shutter shades were invented to…nobody knows why shutter shades were invented but if you've any ideas, please write in.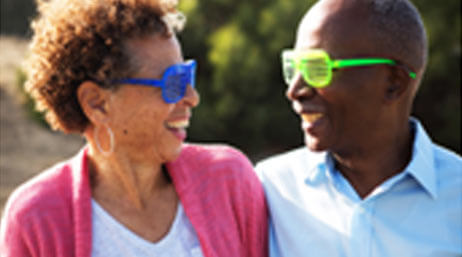 FACT ALERT: As late as the 1900s, syphilis sufferers were treated with brown-tinted shades! Clearly this was ineffective and only combatted patients' sensitivity to light.
Use of sunglasses really picked up in the 1920s and onwards, particularly among Hollywood film stars. Back then, film and photography cameras were not so advanced and needed really bright, hot lights. Actors often suffered from reddened eyes as a direct result and so, would cover them up.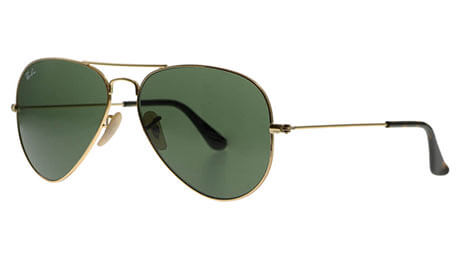 Classic Sunglasses
The 1930s mark a real milestone in the evolution of sunglasses: the invention of the Ray-Ban Aviators. It's no coincidence that in the 1986 film classic Top Gun,
Tom Cruise's character Maverick
wears a pair of aviators because they were actually invented specifically for US Air Force pilots. Fighter planes became more technologically advanced so were able to fly to increasingly high altitudes. Above the clouds there is generally less protection from the sun's rays and intense glare becomes a big problem. The sunglasses were developed with polarised lenses (from the technology developed by the Polaroid company) to fight this. These sunglasses were commissioned by army top brass and have been extremely popular ever since. See if you can guess the next sunglasses design from the following quote:
"The distinctive trapezoidal frame spoke a non-verbal language that hinted at unstable dangerousness…nicely tempered by the sturdy arms which… gave the frames a 'masculine look.'"1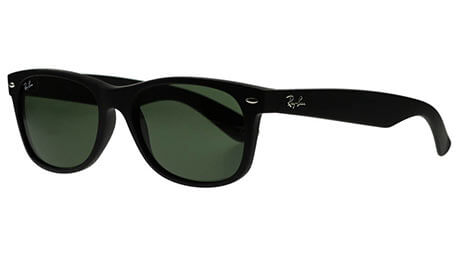 The answer is the humble but oh-so-cooler-than-you'll-ever-be, Wayfarer sunglasses. These are the next big landmark in sunglasses history - the classic style that your grandma wore, you wear, and your children probably will wear. Every brand makes them but they're an authentic 1950s original and another response to technology. Plastic steadily became popular as companies found more and more uses for it. Think of James Dean in Rebel Without a Cause, desperately rebelling against the values of his parents. Wayfarers rebelled against the metal frames and styles of the older generation, reaching out to a future of counter-culture cool and permissiveness.
FACT ALERT: In the USA, a pair of sunglasses (or 'sun cheaters' as they're known over there) are lost, sat on or broken, every 14 seconds!
Luxury Sunglasses
The World's most expensive sunglasses are made by the European company Chopard which began from humble roots back in 1860. The sunglasses come with an eye-watering $408,000 price tag and were released in Dubai this year. For that princely sum you receive a pair of sunglasses set with 51 sparkling white diamonds and embedded with 24 carat gold. Admittedly, we don't stock them in our sunglasses section but only because we feel it would threaten our claim to being the UK's lowest-cost sunglasses vendor!
When it comes to sunglasses, there's a particular name that comes to mind: Sir Elton Hercules John CBE. The Watford lad, aka Reg Dwight, is thought to own the world's largest collection of sunglasses. An absolutely ridiculous 20,000 pairs! Here at Feel Good Contacts, we think 20,000's a tad excessive. We'd advise our customers to focus on quality over quantity, and functionality over price. Make sure that you always stick to 100% UV protected sunglasses. When you buy a timeless classic, with the right care and attention, there's no reason why your sunglasses can't last for a lifetime.
1. Stephen Bayley in "Notes & Theories: Through a Pair of Glasses" in The Independent on Sunday (June18th 2006)