Every year on September 8th, we celebrate International Literacy Day, which promotes the importance of literacy. As we're still dealing with the coronavirus pandemic, the lockdown and hesitancy to re-open schools have hugely affected the learning of children.

How many people are illiterate in the UK?
We're fortunate that children in the United Kingdom have government-funded schooling for free; however, there are still many people who cannot read or write. Over 7 million people in the UK have functional illiteracy, which means they have just about enough reading and writing skills to get by in life.
The World Literacy Foundation said that "1 out of 5 people are completely illiterate with a further three billion people struggling to read and write at a basic level." Those who have difficulty reading and writing will often gain lower-paid jobs. There is also a risk of passing their lack of literary skills onto their children.
Adapting with technology
Through the coronavirus pandemic, children have had to settle for the limited teaching experience of their parent's homeschooling or switching to digital devices and video streaming services like Skype. However, this has highlighted the wealth gap between students. Some of the most disadvantaged children don't have their own computer, or they may have one but not an internet connection.
Illiteracy in other parts of the world
It's a sad fact that "the majority of children around the world don't read for fun." and there are "773 million illiterate adults around the world" according to UNESCO. It's important that children are surrounded by a culture of reading to ensure that as they grow, their literacy skills grow with them. Not only that, when children read stories, they learn more about the world, about their emotions and how they might express them.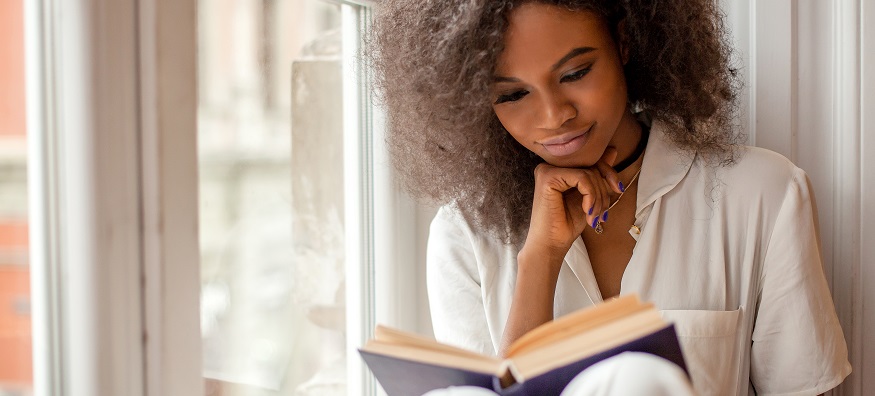 How to celebrate international literacy day
There are many ways you can help promote literacy. Starting your own book club with friends and family (or with a community online) is a great way to share the power of reading. Writing groups can also be fun to take part in. You could donate to literacy charities such as the children's literacy charity, which helps support children in learning these fundamental skills.
Remember to look after your vision
Make sure your eyes (and your children's eyes) are healthy all year round by getting regular eye tests. You should have your eyes examined every two years (or sooner if advised by your optometrist). You can read about how to take care of your eyes on our blog.
You can always get the most affordable and high quality contact lenses online at Feel Good Contacts. We also have a broad range of glasses as low as £12 with free scratch-resistant lenses.