We've selected the best products that can be eye care lifesavers, especially if you wear contact lenses, all of which will fit conveniently into your purse, bag, pocket or travel kit. Grab them for when you're on the go!
Blink Intensive Tears Eye Drops
Eye drops are a fast and effective way of relieving dry and tired eyes. If you spend long hours looking at a screen all day, you'll likely suffer from computer-related eye strain at one point or another. A few eye drops will re-wet and lubricate your eyes, adding a dose of moisture and hydration. Blink Intensive Tears eye drops help to minimise blurring and keep your eyes feeling smooth for hours at a time. If you regularly suffer from dry eyes, click here to read our article on how to prevent and treat dry eyes.
Feel Good Handy Kit
If you're out and about in your designer sunglasses (or alternate between prescription glasses and contact lenses), a mini toolkit will help you sort out loose bolts on your glasses while on the go. Over time, they can become loose and you'll need to tighten them or screw them back completely.

No need to go running to your optician, simply whip out your handy kit and start tightening those mini fixings. The handy kit also comes with a Feel Good branded sunglasses case.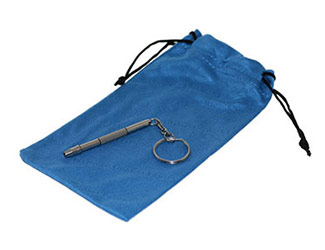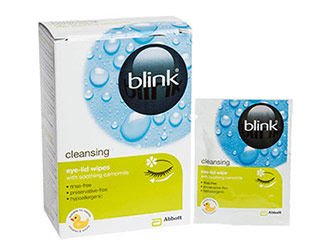 Lid wipes
Eyelid wipes are the perfect solution for clearing the skin around your eyes of dirt and debris, also helping to lubricate your tear film. These can be especially helpful on windy days where there are more particles flying around the air. They can also be useful for removing eye make-up, which may not be completely removed when washing your face and can cause irritation. Use these wipes to clean off any last traces of cosmetics, mascara and eyeliner.

FeelGoodContacts.com stocks a brilliant selection of eye wipes including; Clinitas Soothe Wipes, Systane Lid Wipes and Biotrue Daily Eyelid Wipes.
A spare pair of lenses
If you're a monthly wearer, consider keeping a supply of daily contact lenses for those odd emergencies and a pair of blister packs on you for whenever an awkward moment arises. It may also be advisable to carry a contact lens case and mini travel solution just in case you need to remove your lenses when you're out of the house.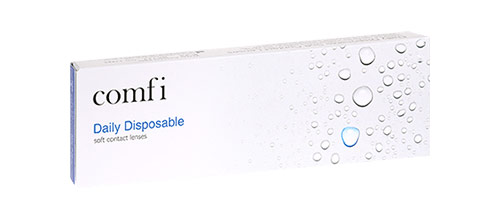 Travel solution
Although incredibly rare, on the occasion contact lenses may slip out of your eyes, it's never advisable to rinse them with water. With that in mind, it's always handy to carry around a solution with you.

A travel-sized solution can fit comfortably into your bag and allow you to rinse and rewet your lenses if needed. Comfi All-in-One Solution offers both a great clean and value for money. The multi-purpose solution will clean, rinse and disinfect any lens that's gone astray, meaning there's no need to carry around two separate cleaning and rinsing solutions.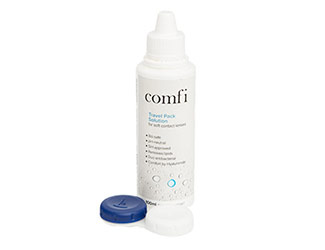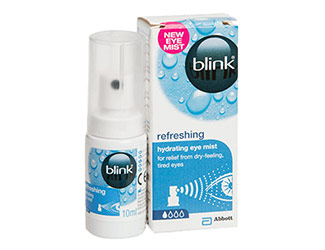 Blink Refreshing Hydrating Eye Mist
If you suffer from dry eye but prefer not to drop anything directly into your eyes, Blink Refreshing Eye Mist is a great alternative.

Those experiencing dry, gritty and tired eyes can enjoy a daily pick-me-up with these dry eyes drops. The refreshing mist has a soft and cooling effect on the eyes, and its handy size allows it to fit smoothly into your pocket, bag or purse. These can also be especially helpful when there is a high pollen count during the summer, keeping your eyes clean from the pollen floating around in the air.
Also a lifesaver, our Feel Good Eye Care Hub features over 70 jammed packed articles of useful information on how you can keep your eyes healthy, as well as tips on wearing and looking after contact lenses.