With lockdown starting to ease, socialising has become a little easier. A lot more restaurants, cafes and pubs have opened up on the high street, and they're offering 50 per cent off! As if we needed an excuse to get our favourite coffee or partake in fish and chip Fridays? Now has never been a better time to eat out and enjoy socially distanced catchups with friends and family.
What is the Eat Out to Help Out scheme?
The new Eat Out to Help Out scheme launched this week on Monday 3rd August. The discount scheme hopes to boost the restaurant industry by offering customers a 50% discount on food and soft drinks (non-alcoholic drinks). You'll have to dine in to take advantage of the discount, as it doesn't apply to takeaways. However, there is no limit to the number of times you can dine in and receive the discount, on eligible days (Monday, Tuesday and Wednesday). There is also no minimum spend.
Over 32,000 pubs, cafes and restaurants are already taking part in the scheme, which includes well-known chain restaurants as well as smaller, independent eateries. All those that participate can claim the discount back; Chancellor Rishi Sunak said, "Each week in August, businesses can then claim the money back, with the funds in their bank account within five working days."
Do I need a discount code or voucher?
No discount vouchers are required, the discount will already be reflected in the lower price.
Who is participating in the Eat Out to Help Out scheme?
Some of the most notable, large chains on the list are:
- McDonald's
- Costa Coffee
- Nando's
- Wagamama's
- Pizza hut
- All Bar One
- Itsu
- Hard Rock Café
- Pizza Express
- Starbucks
- Wetherspoons
The government created a handy postcode restaurant finder to help you easily find restaurants, cafes and coffee houses near you that have joined the scheme. Just enter your address into the postcode checker to find participating businesses.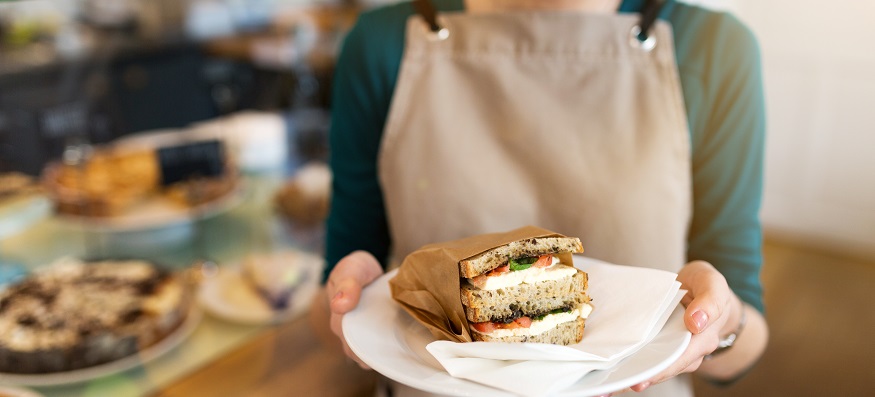 Who are passing on their VAT savings?
Rishi Sunak has also cut VAT on the tourism and hospitality industry from 20% to just 5%, until 12 January 2021. It is up to the individual business whether they choose to pass that saving onto the customer. Some may choose not to offer the discount to the customer as they struggle to recover from massive financial losses over lockdown.
You can find out some of the restaurants who have chosen to pass their savings on (and what percentage) here. Depending on what the restaurant chooses, you may benefit from both the VAT discount and the Eat Out to Help Out scheme.
How long can I get the discount for?
This discount will be available to diners until 31 August, from Monday to Wednesday. The VAT discount will run until January 2021. It's good to know we can all enjoy the good weather while doing things we used to love, like brunch and afternoon tea. It's made all the better by the cash savings we can benefit from.
Be prepared
Enjoy food and drink as you dine out at these participating restaurants, just be sure you always travel with a face mask. Even if you don't plan on getting public transport, it's handy to have a mask in case you do. It's also good to have one to hand in case you want to pop to the shops at any point. Although most restaurants will have antibacterial gel available, you should carry this with you for getting to and from the place.