In previous years we have worked with various charities including Sightsavers, Childhood Cancer Trust and Macmillan. From coffee mornings to sponsored runs, Feel Good Contacts are united by a philanthropist spirit and this year we are proud to be supporting Crisis.
What do Crisis do?


Crisis is the national charity for homeless people and is one of the best homeless charities in the UK. Each year they work with thousands of homeless people, in order to provide them with the help they need to rebuild their lives. Whether it's finding a new home, learning new skills or looking after their health, crisis provides one-on-one support, advice and courses for homeless people in 12 different locations across Scotland, England and Wales. Their aim is to put an end to homelessness for good.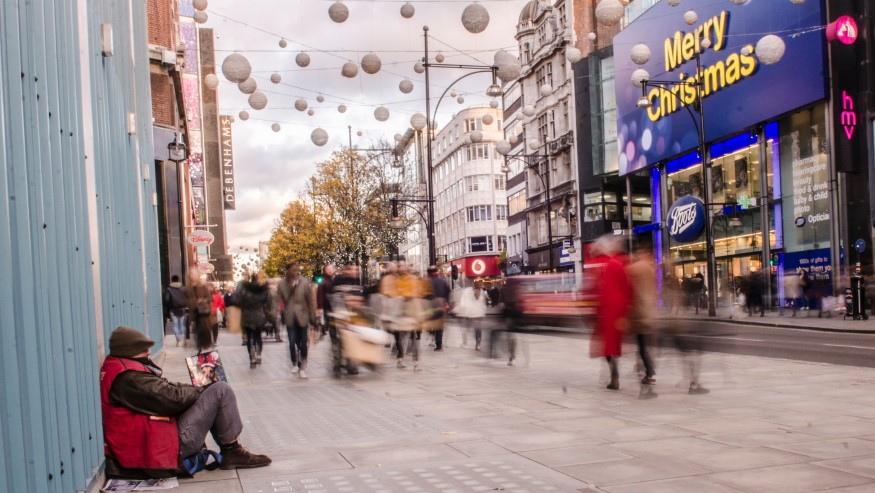 Why have we chosen to work with Crisis?


As we move into the coldest times of year, temperatures are dropping dramatically. Many rough sleepers die of hypothermia during this time of year and whilst Christmas is regarded as a joyous time of celebration, for those experiencing homelessness it can also be the loneliest time of the year. That is why this year, we have chosen to work with Crisis. By working with this registered charity, we can raise money to help individuals in finding not just temporary accommodation but a home and in the long run work towards ending homelessness for good.
Richard Lee, the director of Fundraising at Crisis has said:
"It is great that Feel Good Contacts have chosen to support Crisis, every pound they raise helps us to support individuals into a home and work towards ending homelessness for good. Thank you so much for your hard work in supporting Crisis. Best wishes Richard Lee Director of Fundraising Crisis"
What are we doing to help?
At Feel Good Contacts, we as a team are collecting items to donate to the Crisis shop. From clean clothes to books, homeware, shoes and games, we will make a donation on Friday 20th December.
How do Crisis combat homelessness?


There are many ways in which Crisis work with the general public towards ending homelessness. Here are some ways in which you can support the cause:
Visit a Café from Crisis
Café from Crisis offers practical hospitality training including kitchen craft and barista skills. The aim is to help homeless people by giving them practical skills that will boost their confidence and equip them for future opportunities.
By visiting one of the cafes, you can eat and drink fresh food and coffee knowing that every purchase you make will go towards ending homelessness.
Fundraising
Crisis host a range of events, offering you the opportunity to fundraise at your organisation or on your own. Whether you wish to run, cycle, walk or swim, there are numerous challenges which you can partake in. From the Crisis Icebreaker challenge which invites people to take an icy plunge in various Lidos to running marathons.
Join the campaign
Crisis are always campaigning on various issues to end homelessness such as benefits and employment, health and wellbeing, housing, law and rights and rough sleeping. Sometimes this takes place behind the scenes and at other times Crisis invite the general population to join the campaign.
Latest campaigns include 'Life in Limbo' which invited people to host a film screening event in order to raise awareness of homelessness in Scotland and 'Cover the Cost'. Cover the Cost is a campaign to restore local housing allowance rates in order to prevent homelessness. You can get involved by sending a tweet to local authorities and leaders of political parties asking them to commit to putting in place a plan to #EndHomelessness.
Gift Aid
This government scheme allows charities to reclaim the tax on donations from UK taxpayers. You can Gift Aid a donation by filling out a form on the official Crisis website. The government is taking responsibility to pay 25p to every £1 you give Crisis. If you pay less income tax or capital gains tax than the amount of gift aid claimed on all your donations in that tax year, you will be expected to pay any difference.
What can you do to help? -How to make a donation online


Whether you're splashing out on a pair of designer sunglasses or stocking up on contact lenses, you can join us in supporting the Crisis team by visiting our JustGiving page. When buying your eye care products, simply hit the link after check-out to donate. You can also spread the word on social by sharing our page. The more the merrier, lets put an end to homelessness now!