Stocking fillers are a wonderful tradition to kick start the seasonal celebrations. Whilst traditional Christmas stocking fillers include oranges, nuts and candy canes, today there are no rules as to what to include. You can go as lavish as you like! Stuck for ideas? We've put together a gift guide with little gems perfect for filling up those Santa sacks. Our stocking filler suggestions for your eyes are guaranteed to provide exceptional eye health.
1. Optase Moist Heat Eye Mask
Why not put together a pamper package? The Optase Moist Heat Eye Mask will bring the spa treatment to you this Christmas day and will give your loved ones a sense of wellbeing much welcome in upcoming winter months.

This eye mask has been designed to soothe the eye area and combat symptoms such as dry eye and blepharitis. It can be used as both a hot and cold compress to soothe and hydrate the eyes.

The Optase Moist Heat Eye Mask is a reusable and washable eye mask that features an adjustable strap for a comfortable fit. It will come in handy for your New Year's Eve party preparations and will have you ready to start the next chapter feeling refreshed and rejuvenated.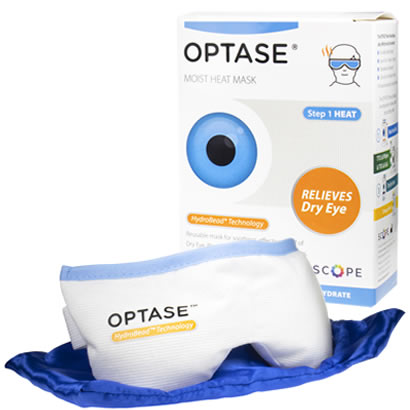 2. Coloured Contact Lenses
Speaking of New Year's, this is the perfect time to celebrate a new you, whether you have new goals or simply want to experiment with a new look. Our comfi Colors 1 Day Rainbow Pack can certainly help with the latter and makes a fun and fabulous Christmas stocking filler.

This vibrant pack of coloured contact lenses offers an incredible style without having to compromise on comfort and features all 5 colours in the comfi colour range. These silicone hydrogel contact lenses are guaranteed to give you comfort and moisture for 12 hours long. The silicone hydrogel material also allows up to five times more oxygen to reach the eye compared to other contact lenses. This pack is the perfect stocking filler for those who want to try out coloured contact lenses.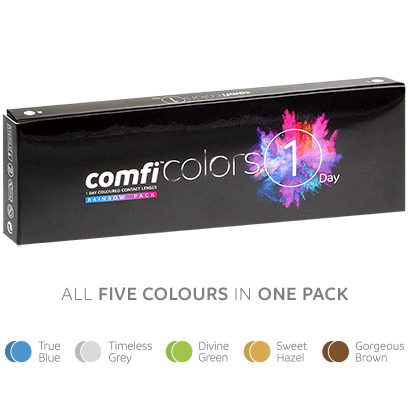 We also have Air Optix Colors for those who are familiar with the various coloured contact lenses on the market and already have a preference. Air Optix Colors are monthly contact lenses and come in 12 colours.
3. Feel Good Contact Lens Case
If you're going to opt for the Air Optix monthly contact lenses you might want to purchase a contact lens case to go with them. Our Feel Good Contact Lens Case Case is perfect for storing two weekly or monthly contact lenses.

Simply fill the case with fresh multi-purpose solution and pop your lenses into the case after cleaning them. This will ensure that the lenses are fresh for the next day and will remove any deposits.

This lens case is guaranteed to suit all of your contact lens cleaning needs and can also be filled with hydrogen peroxide solution providing you add a neutralising tablet to the solution. In addition to this you can rinse you contact lenses with saline solution in this handy little case.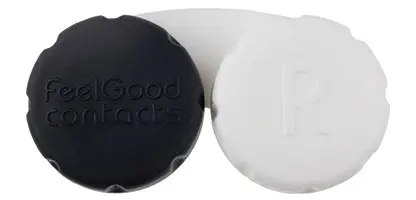 4. comfi Soothe Drops
A caring and practical stocking filler that will be much appreciated by those who suffer from dry eyes. Our comfi Soothe Drops are exceptional dry eye drops that will rehydrate and lubricate your eyes for the whole day. Suitable for contact lens wearers, these eye drops are guaranteed to protect against excessive screen use, heating and contact lens wear. These eye drops come in a travel size 15ml bottle, perfect for those Santa sacks.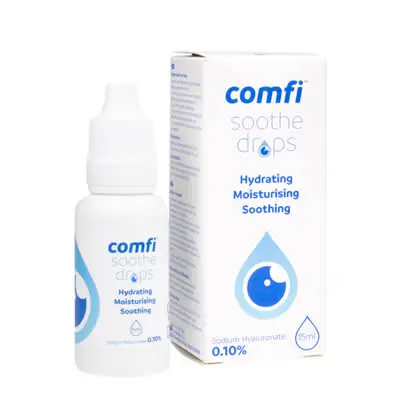 5. Designer sunglasses
Our designer sunglasses offer a more lavish stocking filler idea for that stylish somebody. While sunglasses are at the pricier end of our stocking filler ideas, right now we are offering up to 60% off. The perfect idea for those planning a fabulous getaway, all of our sunglasses are guaranteed to protect the eyes with quality lenses offering 100% UVA and UVB protection.

If you're stuck on choice, we'd recommend the Radley RDS Mina 102 Gloss Tortoise/Coral sunglasses. These vibrant and rather glamorous shades for women will add a radiant glow to any look. Its tortoise colourway will complement a range of outfits while the square frame is made from durable acetate, built to last.

Our Superdry Rock Star 175 Crystal Blue sunglasses are a cheaper alternative suitable for both men and women. Retro with a contemporary twist, these sunglasses feature a classic wayfarer silhouette and blue mirrored lenses for a colourful and striking look.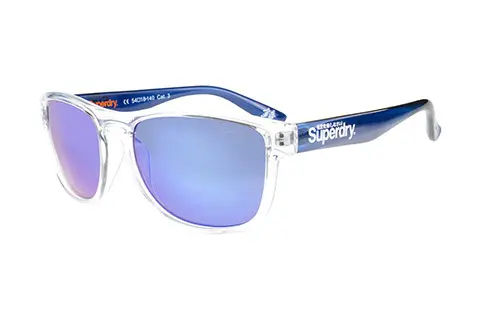 6. Feel Good Handy Kit
If you're thinking about splashing out on some designer shades, you might want to invest in our Feel Good Handy Kit too. This awesome kit features everything you need to look after your frames and will ensure the lenses are protected from marks, scratches and dirt.

Included in this handy little pouch is a keychain multi tool which can be used to fasten and re-adjust the nuts and screws of the sunglasses should the frame start coming loose.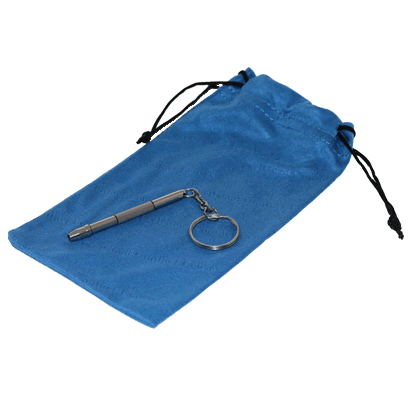 7. Feel Good Glasses Case
A quality hard case is a great stocking filler for those who have glasses or sunglasses. The Feel Good Glasses Case features a durable design to keep your glasses or sunglasses safe from damage. It even comes with a microfibre cleaning cloth to get to rid of smears and dirt. Lightweight and slim, this case will not only fit perfectly into those stockings, but it will also prove easily portable for ultimate convenience.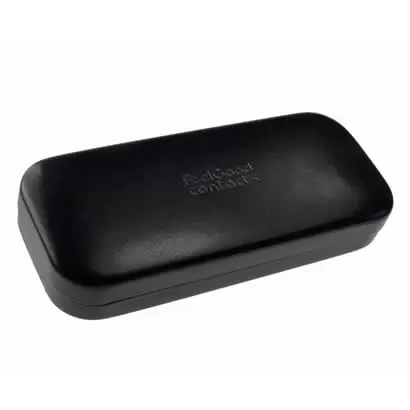 8. The Eye Doctor Lid Cleanser
The Eye Doctor Lid Cleanser is an essential for anyone's daily eye care regime and will remove dirt, debris and makeup. A must have for the party season that's about to commence, this travel-sized 100ml pack size is a great stocking filler.

The amazing cleanser features a unique formula, fusing together argan oil, micellar water and coconut oil. The argan oil is great for the eyes as it contains vitamin e to give your skin a natural boost whilst the coconut oil will hydrate and soothe your skin. Designed with sensitive eyes in mind, there is no alcohol or fragrance featured in this product.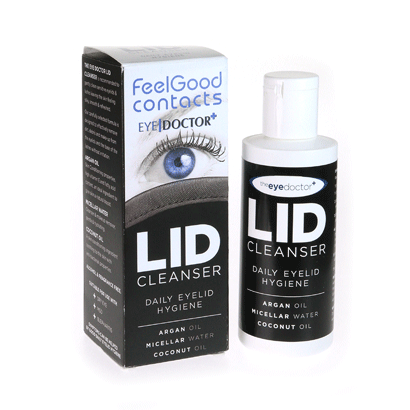 9. Feel Good Cleaning Kit
The Feel Good Cleaning Kit makes an excellent stocking filler and is the perfect all-in-one product to help maintain glasses and sunglasses. This handy kit features a lens cleaner, a microfibre lens cloth and a 3-in-1 keychain screwdriver.

Suitable for all lens types, this kit will ensure lenses are given an effective clean. The lens cleaner can even be used on camera lenses, laptop and smartphone screens.

The Feel Good Cleaning Kit is great for on the go and will save you from buying multiple products.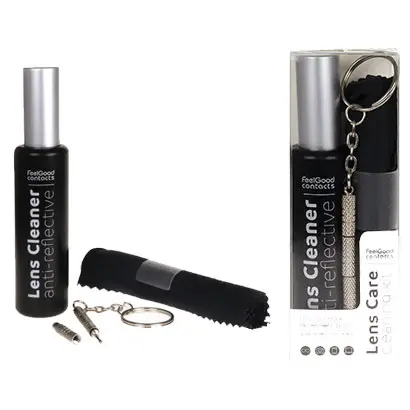 Asides from these stocking fillers, you'll be able to find many more exciting bits and bobs in our eye care essentials. Browse face masks, eye accessories and more and get ready to make someone feel good this Christmas.