What do safety goggles protect you from?
Safety goggles are a form of Personal Protective Equipment (PPE) that provide eye protection from flying hazards such as paint, metal, wood, chemicals and dust. When it comes to anything DIY, eye safety should always be considered, which is why wearing the correct safety equipment is so important to help avoid eye injuries. That lovely new floating shelf in your living room probably won't be so enjoyable with a sore eye!
How do I wear safety goggles?
Firstly, ensure that your goggles have no signs of wear and tear such as scratches or dents. If you put damaged goggles on then you risk not having full protection. If the frame of the goggles are damaged then they are more likely to break.
Choose a pair of goggles that are big enough to accommodate your glasses and ensure they fit snugly and comfortably to the face. If there are any gaps on the side then dust, paint or wood splinters could find their way through to your eyes.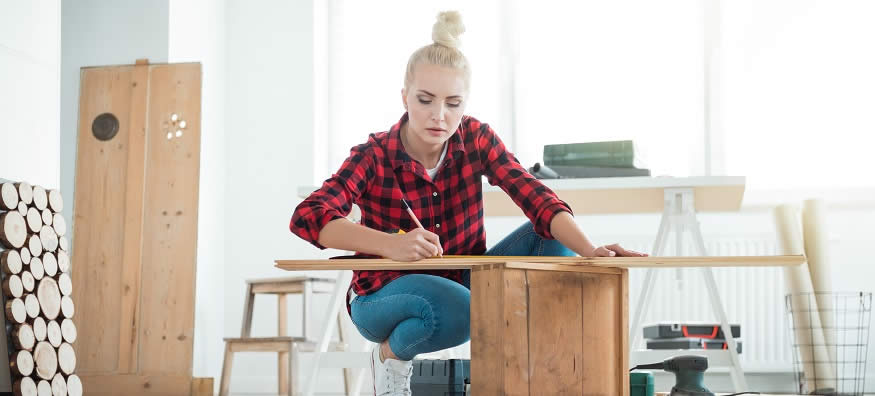 Can you wear glasses with safety goggles?
Glasses can be worn underneath your safety goggles. Safety goggles should always be worn when doing DIY to protect the eyes as they are incredibly impact resistant. It's much better to be safe than sorry. Prescription safety goggles also exist, however they are more expensive than standard goggles and they are only really worth investing in if your job requires you to.
Can prescription glasses be used as safety glasses?
Prescription glasses have not been through the same kind of rigorous safety tests as safety goggles. Reading glasses generally are not very impact resistant, you should not use your prescription glasses to protect your eyes while doing DIY projects. Doing so will risk causing damage to your glasses but it also poses a risk to your eye health.
Buy scratch-resistant glasses
You can get free scratch resistant lenses with every pair of prescription glasses at Feel Good Contacts. Although you shouldn't use your glasses as PPE while carrying out DIY, this special coating will protect your lenses in your normal day-to-day activities. Find out how else you can customise your glasses in our lens options and coatings article.