Although our next holiday may seem far away now, the 14th January is National Shop for Travel Day and is the perfect time to shop, compare and plan a dream vacation. This Tuesday in January reminds us that there will be light at the end of the dark wintery tunnel. Founded by the Travel Technology Association, this day was established to celebrate the travel marketplace and travel technology innovators who have made holiday planning easy.

Here at Feel good Contacts, we have already begun to think about our next holiday and wanted to share with you our top tips for conjuring up excitement and celebrating National Travel Day. Whether you're planning a weekend getaway or summer vacation, make sure you're well prepared by following our guide.
Make a list of places you would like to go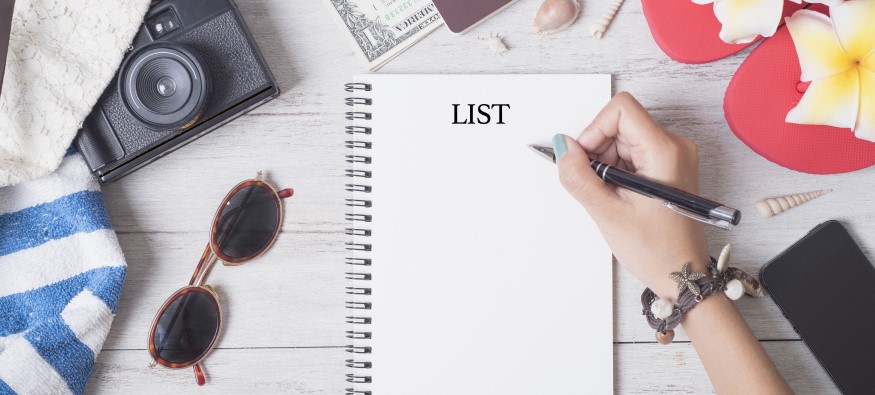 Start by allowing your imaginations to travel to a range of destinations and make a list of where you'd like to go. Whether it's a trip to the Maldives you've been dreaming of, or a city break in Milan, making a list will help you to consider the available options and make the best decision.
Comparison Shop

When it comes to travelling, our motto is to compare, plan and book. Shopping around online and browsing various travel companies will ensure you get the best deals.

You'll find that many travel companies such as Sky Scanner, Sta Travel and Virgin Holidays have many great offers on during this time. Thanks to the advancement of online travel companies, you can now view ratings and first-hand reviews as well as book flights, hotels car rentals and other travel related activities all on one platform. Not only is this incredibly convenient but it will also save you lots of money.
Shop for travel essentials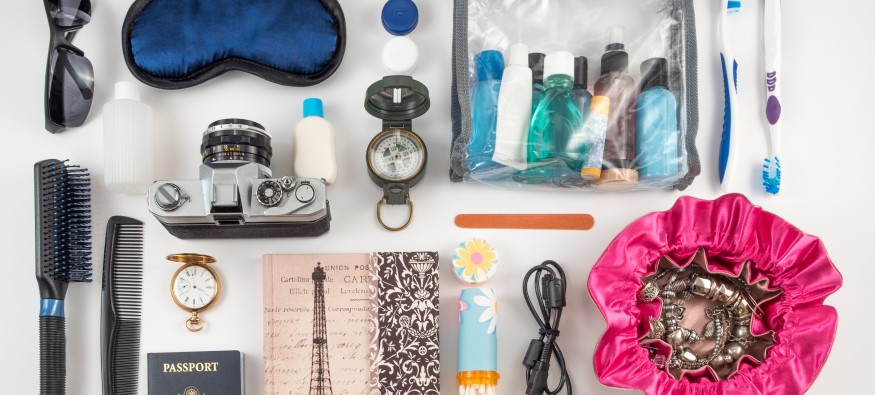 Travelling requires some prep to ensure you have all your favourite essentials with you. Making sure they are compact and easy to carry is part of this fun challenge. Luckily for you, at Feel Good Contacts, we have a range of travel friendly essentials to ensure that your eyes are protected from the sun and well looked after whilst you are travelling. These essentials won't take up too much room in your luggage and abide by airline regulations.
Sunglasses

Travel in style when you browse our designer shades. Now's the perfect time to shop for your sunglasses. With our January sale, we are offering up to 40% off some of the most popular eye wear brands including Calvin Klein, Hugo Boss and Michael Kors. Whether you aspire to look like one of the Love Islanders or get that sporty look, you'll be sure to find a range of styles to suit your needs, all with UV protection lenses.


Cleaning Kit

You might want to pick up a Feel Good Cleaning Kit to accompany your sunglasses. This awesome kit features an alcohol-free formula, perfect for cleaning your shades. Also included is a lint-free cloth and a screwdriver to ensure the nuts and bolts on your glasses stay intact.
Pouch

If you're going to invest in some stylish sunnies, you may want to get a pouch to protect them when not in use. Our Feel Good Handy Kit is a great option and also comes with a mini screwdriver kit.
Travel Pack Solutions

If you wear contact lenses, having the right contact lens solution is essential when travelling. To make it easier for you, we have a range of travel sized solutions that are airplane friendly. Our travel sized solutions are under 100ml and offer a through clean as well as convenience when travelling.

Multi-purpose solution is the best option for travelling as it allows you to clean, disinfect and store your lenses with an all-in-one product. Our comfi-All-in-One Solution Travel Pack, ReNU Multi-Purpose Solution Flight Pack and Opti-Free Puremoist Travel Pack are all popular choices and come with a contact lens case to store your lenses in.
Eye Drops

When travelling abroad, you may find that the changes in temperatures dry out your eyes it might be a good idea to take eye drops with you to help sooth grittiness and irritation. Our comfi Drops are ideal as they come in a perfect pocket sized 10ml bottle. Alternatively, Our Blink Intensive Eye Drops which come in the form of mini vials are also an easy to carry option and contain the perfect amount of product for a few drops in each eye.
Travel Bag

You'll of course need a bag to pack all these travel essentials in and our Feel Good Contacts Cotton Tote Bag will do just the trick. This lightweight bag is the perfect size to fit everything you need and can also be reused for the beach.
Eyelid Wipes

These will come in handy to clean any dirt or debris that may build up around your eyes, especially if you're visiting a sandy beach. For a quick and gentle clean, we would recommend packing our Eye Lid Doctor Wipes, perfect for sensitive eyes.

Now that you've read our guide, we hope that you take National Travel Day to celebrate the joy of travel. Use online travel agencies and available tools to expertly guide you on the perfect time to visit your dream location. Remember, January is the best time to start shopping for the best deals and holiday travel essentials so treat yourself now.