Many people are choosing to use electric scooters to get around. Before lockdown you probably saw the odd scooter whizz past you on the sidewalk, for those that want to get around quickly and don't have a car, it's a brilliant transport option.
Do I need another sight test?
It's important that you can see clearly at all times when navigating the roads, especially when driving a car. You should have your eyes tested at least every two years (more often if advised by your optometrist). If you suspect your sight has changed or gotten worse recently, you should book yourself a sight test as soon as possible. Your prescription may have changed, and you may need new contact lenses or glasses.
What are the benefits of cycling?
Cycling is an excellent form of transport, giving you both speed and cardiovascular fitness. You'll also build strength and enjoy improved mobility, all while getting to your destination quickly. There are plenty of bike hire schemes around if you don't want to commit to buying a bike just yet. Over lockdown, the rise in cycling has caused the government to create new cycling lanes and improved road layouts to keep everyone safe.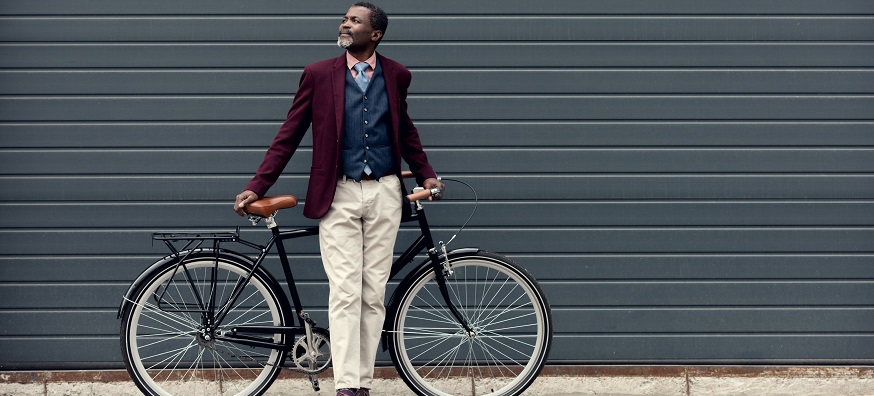 Are electric scooters legal in the UK?
Technically, you can buy and use an electric scooter on private land. Although you cannot ride these scooters in public, that hasn't stopped the many thousands of people who have adopted the vehicles during the lockdown. It's likely the law will soon change to be more scooter-inclusive.
Can you drive an electric scooter on the road?
You cannot drive an electric scooter on the road. With the huge numbers of electric scooters now on the streets, you'd be forgiven for thinking that they are road-safe, but there are very few regulations on how to use this mode of transport. If you are using these scooters, you should ensure you are wearing a helmet to protect yourself in case of an accident.
Remember your face mask
We can't be the only ones who leave the house, only to turn back 30 seconds later because we forgot our mask. Our Feel Good Face mask (available in three styles) can easily be kept in your jacket pocket for any food shops you might need to do on the way to your destination. If you're required to wear a mask while driving, check out our previous post on how to wear them safely to avoid getting fined.
Walking
The most underrated form of exercise, walking has a whole host of benefits. Just 30 minutes a day is all you need to keep your bones strong and improve your endurance. If you can do more than 30 minutes, then the benefits just multiply! Try listening to one of your favourite podcasts or audiobooks. You could also listen to your favourite music or call a friend, keeping your mind busy distracts you from how far you're walking, although sometimes it's also good to think while you wander.

Try to walk through a park on your route to get the added benefit of seeing some nature. Looking at nature has been proven to boost our mental health, something that's essential in these unprecedented times.