2019 feels like a really, really, really long year… a year not short of memes, deaths, scandals and twists and turns.
So, in a bid to turn all of that doom and gloom into something a bit more fun and productive, we thought we would make a word search that included some of the highlights (and the low) from the last year.
Our aim was to make this word search near on impossible to complete, and we don't think the majority of people will be able to find all of the words or phrases in the puzzle.
It's a real test of memory and of your eye sight, so see how many you can find! Scroll to the bottom of the page for the completed version of the puzzle…
Remember, if you want the best chance of finding them all, make sure to look after your eye health and get your eyes tested!
Good luck!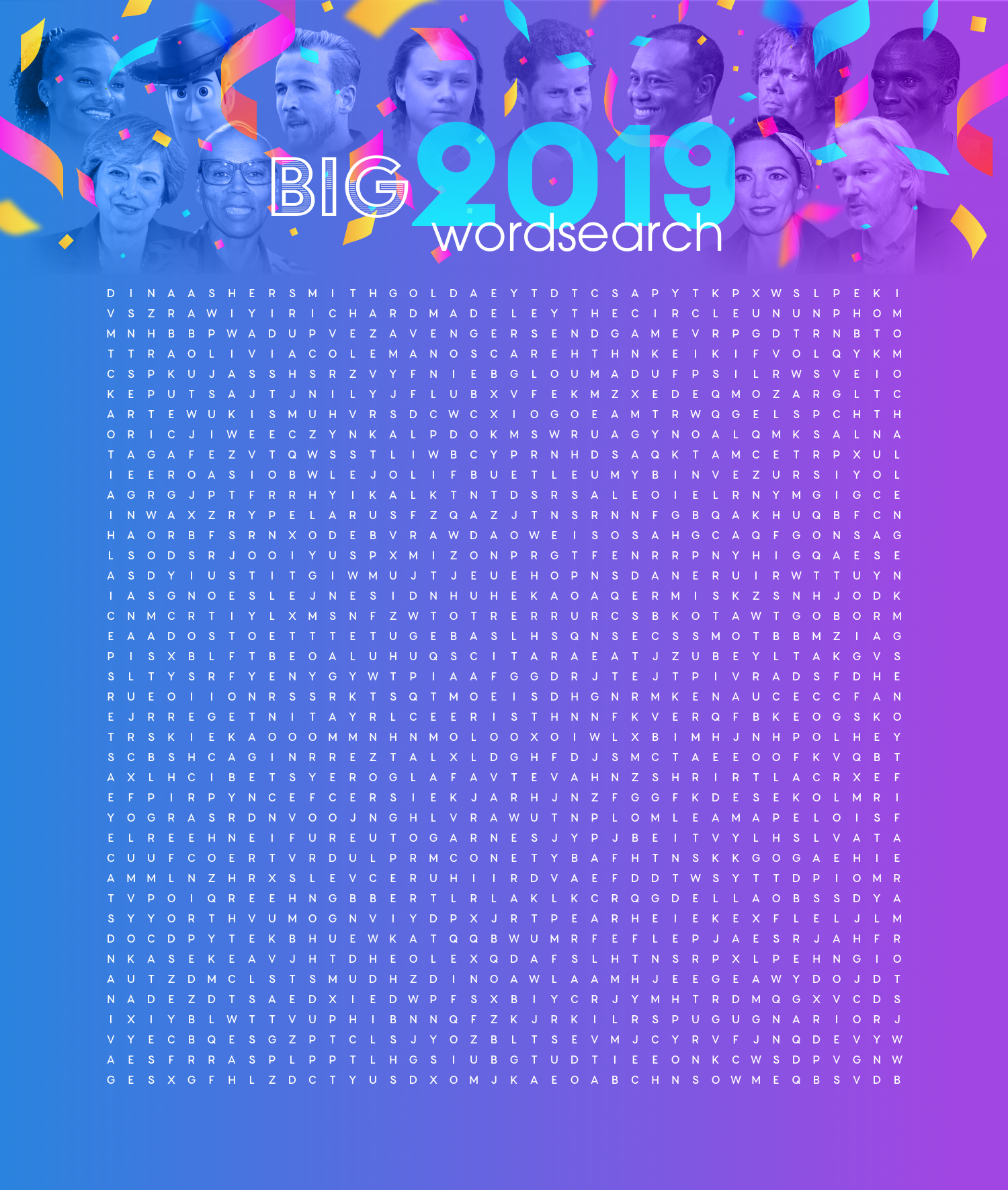 Scroll down for the answers!
No cheating....
Be honest...have you really tried to find all the answers???
Okay, we'll tell you the answers now...