2018 is upon us, and with it comes the focus on our plans and goals for the year. While a lot of us will be looking to eat healthier, exercise more and give up a few nasty habits, there will also be plenty of us planning on saving that little bit more of our paycheck in the coming year.
With that in mind, Feel Good Contacts have compiled a list of our top ten tips on saving money.
1. Set a budget and stick to it
Any attempt to save money usually begins with a budget, and any successful attempt to save money always starts with one.
This means sitting down, getting out the calculator and working out just how much you spend on a weekly or monthly basis. From your monthly phone bill to every espresso on the way to work, it's good to make a list of your expenditures to really put into perspective where you could be saving money.
It should be fairly easy to identify a few areas where you could be cutting back, and then it's just a simple case of sticking to your daily budget and not deviating. Remember, it'll all be worth it in the end!
2. Never go shopping when hungry
A trip to the supermarket should be a structured and smooth-flowing experience, where you arrive with a list in hand and leave with everything on the list.
Spontaneous and unnecessary purchases are often the culprits in causing the cost of the weekly shop to skyrocket, and are just begging to happen when you enter those hallowed halls without having yet had your lunch or dinner.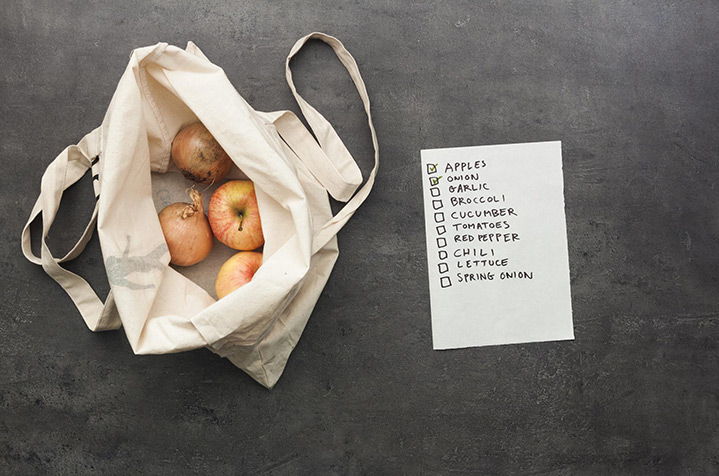 3. Cook more meals at home
While we all love wining and dining ourselves, it's impossible to deny that the cost of such luxuries can add up in no time at all.
Staying in and cooking dinner for the house can be just as enjoyable, and a much cheaper experience. Make some use of your kitchen set and those groceries in your fridge and whip up a delicious dinner that doesn't cost you a small fortune. You can even take the leftovers into work the next day for lunch to save on those deceptively pricey meal deals.
4. Shop for your essentials online
You've probably figured this out by now, but most things are cheaper to buy online. From groceries to contact lenses, you'll find all of your essentials online for a lower price than the high street.
Try to order things in bulk, as that way you'll be more likely to meet the requirements for free delivery from most online retailers.
5. Quit smoking
Not just beneficial for your health, but good for your wallet too, quitting smoking is a sure-fire way to save a bit of money in 2018.
Especially in Britain, maintaining a smoking habit can be a very steep expenditure. With the average cost of a pack of 20 cigarettes coming in at around £10 in 2018, it makes all the more sense to pack it in and give up smoking this year.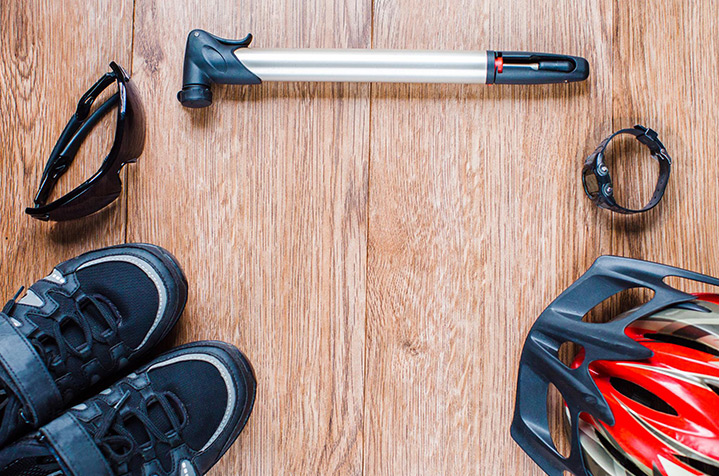 6. Start cycling
Keeping a car running, or even buying that monthly pass for public transport, can become a huge part of your monthly outgoings. Which is why you should consider making 2018 the year that you take up cycling!
For just a small investment in a bicycle, you'll be able to save buckets of money on travel this year. You can cycle to work, to the shops or to visit friends, and as you grow to love it you'll soon find that you jump at the chance to take your bike anywhere. Not just good for your health and fitness, but also on a financial level, cycling can change your life.
7. Rein in the nights out
Now we know a night out with the gang is always tempting. But we also know the cost of all those pints, bottles of wine and Jägerbombs at the bar, and not to mention entry costs to the club!
So, why not make a habit out of hanging out with your friends at your place, or at one of their houses? Watch a movie or cook a fancy dinner together, and even bring your shop-bought alcohol along if you like! You'll soon find your wallet/purse feels much heavier the next morning, and you'll have had just as good a time with your friends.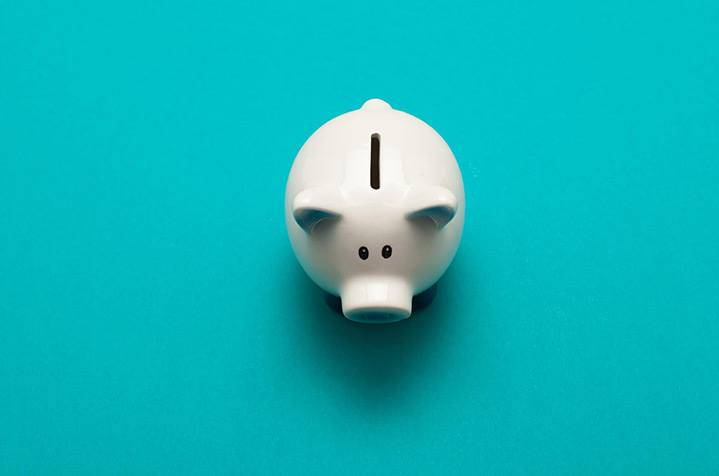 8. Install a cash-back app/bank add-on
Cash-saving apps or add-ons to your bank account are a great way to look after your pennies, do most of the leg work for you and are very easy to set-up.
Chip is one of the most popular money-saving apps around, and works by reading your spending habits, and then, every few days, transferring an amount you can afford to save to your savings account. These small amounts will soon add up and could help contribute towards a new car, paying off your mortgage or your next summer holiday.
You'll also find that a number of banks offer money-saving account add-ons. One of these is Lloyd's Bank's 'Save The Change' feature, which rounds up every card transaction to the nearest pound and transfers the money to an account of your choice. So, for every £2.45 coffee you buy, you'll be paying £3, with 55p heading straight to your savings.
Watch as the pennies turn into pounds with one of these thrifty bank account add-ons.
9. Hunt for voucher codes and discounts
Before making any purchases online, you should always have a quick Google to find out if there are any voucher codes or discounts to look out for.
Browser add-ons such as Pouch run a sweep through of the site to find any existing promotions that can help you get a better deal on your order.
At FeelGoodContacts.com, we even offer a 10% discount on your first order
10. Shop in the sales
Knowing where to shop is important, but it's just as crucial to know when to shop. Keep an eye out for sales in January, as well as at the start of winter and at the start of summer, when retailers may be trying to offload their stock from the previous season.
And, while it may go without saying, you should always be prepared in November for Black Friday sales at virtually all online retailers and high street stores.
So, there you have it, our list of top tips to save money in 2018. Which tips will you be following? And, which other tips have you found useful when it comes to saving? Let us know on Twitter at @feelgoodcontact.