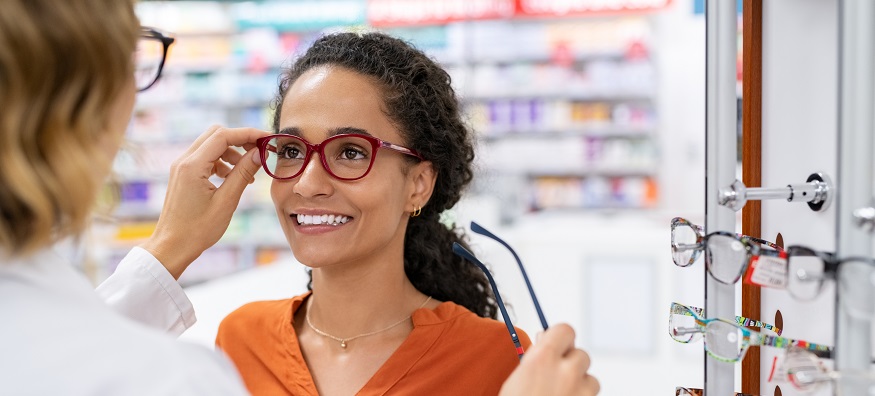 For many years, glasses wearers were seen as intelligent, yes, but also nerdy, unpopular, and socially awkward. Over the years, there has been a cultural shift towards glasses being stylish, with many choosing to wear glasses even though they don't have a prescription. Part of this shift can be credited to the popularity of films like Harry Potter, Clark Kent (Superman), Velma from Scooby Doo and Walter White from Breaking Bad. All of these characters are perceived to have high intelligence and also wore glasses.
The nerd defence in court
It's also been well documented that criminal defendants will often wear glasses in court to appear more intelligent and less likely the type of person who would commit a crime. Some lawyers even give their clients 'zero' prescription glasses to wear; this just shows how powerfully we link intelligence, professionalism and honesty with spectacles. This method is sometimes referred to as the 'nerd defence' and has been called out by some lawyers/judges as a dishonest way of presenting someone. The American Journal of Forensic Psychology shows that defendants who wear glasses impact a jury's decision.
The link between glasses and intelligence
The smart characters in books, films, and television shows are disproportionately glasses wearers, so this explains why we have such a strong assumption that intelligent people wear glasses. In a study published by Nature Communications, Researchers at the University of Edinburgh Centre for Cognitive Ageing and Cognitive Epidemiology found that in the over 300,000 people studied, those with higher cognitive functions were 30% more likely to have poor eyesight and therefore need glasses or contact lenses. However, this is just a correlation, not necessarily a cause and effect.

Below are a range of fashionable frames from Feel Good Contacts you can try: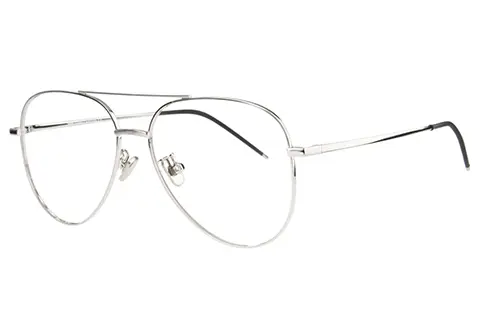 FGC Maddox C5 Gunmetal
FGC Maddox C5 Gunmetal are a classic shape and colourway, perfect for taking your look into a more retro direction. The aviator is a favourite of many celebrities and with good reason. This striking silhouette is sure to get you noticed.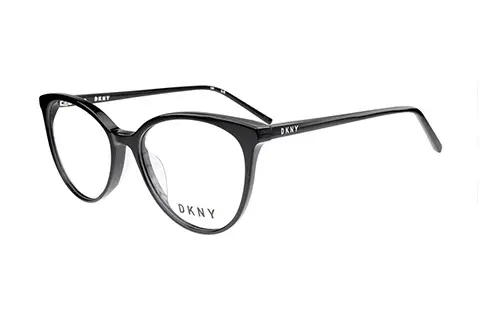 DKNY DK5003 001 53 Black
DKNY DK5003 001 53 Black glasses are a chic accessory. These classic fully-rimmed frames are elegant, the finishing touch to whatever you wear. Quality and authenticity are assured by the DKNY logo that features on the arms.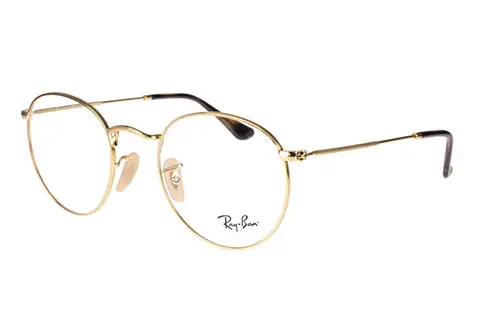 Ray-Ban Round Metal RX3447V 2500 50 Gold
Ray-Ban Round Metal RX3447V 2500 50 Gold are a sophisticated accessory. The round shape and gold colourway frame will complement your face and add opulence to your look. Havana, plastic temple tips contrast with the metal frame and adjustable nose pads keep the frame comfortably in place all day.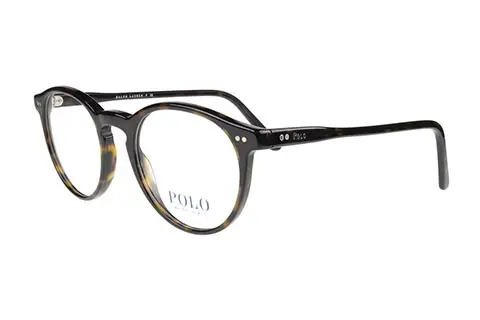 Polo Ralph Lauren PH2083 5003 48 Shiny Dark Havana
Polo Ralph Lauren PH2083 5003 48 Shiny Dark Havana are a stylish accessory. The Havana print frame and round shape are classic and fashionable in equal measures. Made from durable and high-quality plastic, this is a pair of glasses that is sure to last.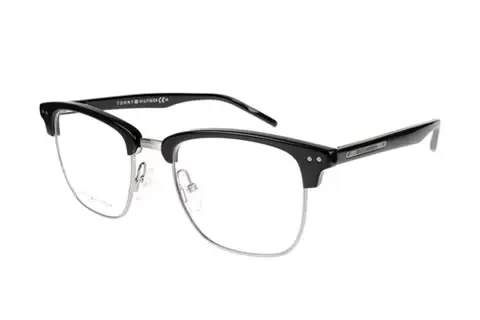 Tommy Hilfiger TH1730 807 Black
Tommy Hilfiger TH1730 807 Black are a retro and preppy style of glasses. The strong brow line gives this frame character and will help to define your features. This stylish accessory is lightweight and comfortable to wear.
Choose Feel Good Contacts for stylish eyewear
Although there is no evidence to prove that people who wear glasses are smarter, however, wearing glasses will certainly make other people think that you are smarter. Prescription glasses have also become a fashionable accessory in their own right, and there are so many brands and styles available now that anyone can find a pair to match their personal aesthetic.

Have a look at our extensive collection of designer glasses; choose from your favourite brands. Be a showstopper with Ray-Ban glasses, or rock the sporty look with Oakley. Yu can save up to 40% on all the designer frames with us. If you follow fast fashion and you aren't after any particular brand, just great style, you should checkout our Feel Good Collection. From aviators to square and round frames, we stock a great range of styles to suite every and any face at affordable prices. Shop and save with Feel Good Contacts!