Guide to coloboma
Medically reviewed by Khuram Sarwar on 02 February 2023
What is coloboma?
Coloboma or ocular coloboma is a genetic eye abnormality caused due to missing pieces of tissue in the eye. It is a Greek word, which means 'unfinished' or 'curtailed', hence the name 'coloboma'. It occurs when there are holes or gaps in iris, choroidal layer, lens, retina or optic disc. This is a congenital disease, meaning, it is present from birth. It is not necessary that both your eyes will be affected; one (unilateral) or both eyes (bilateral) can be affected. The RNIB states that 'coloboma occurs in about 1 in 5,000 births and develops at around five to seven weeks of pregnancy'.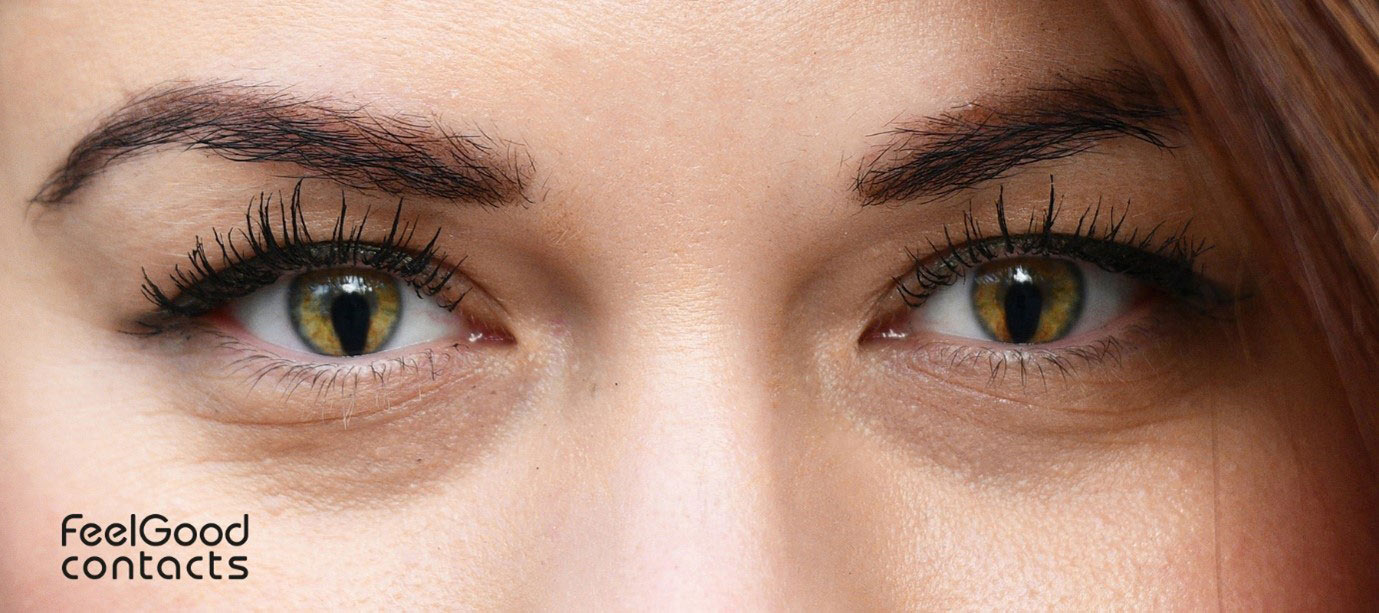 Coloboma can develop in any part of the eyes including:
Iris - coloured part of the eye. Iris coloboma affects the pupil, changing it's shape. If your coloboma is partial, your pupil will be oval in shape. If the lower part of your iris is missing, you are most likely to have a keyhole shaped pupil
Lens - clear inner part of the eye. When the lens is affected by coloboma, your vision is likely to get blurred because of the change in the lens shape
Retina - light-sensitive tissue at the back of your eye
Optic nerves - nerves connecting the eyes to the brain
Macula - part of the retina needed for central vision
Please note that coloboma can also affect the eyelids.
The most common coloboma is coloboma of the iris (the coloured part of your eye) that causes your pupil to have a cat eye or keyhole shape. While iris coloboma can be seen clearly, most of the other variations cannot be seen with the naked eye. The visibility of this condition will depend on what part of the eye was missing the tissue.
What are the symptoms of coloboma?
Symptoms will depend on person to person; some people might not showcase any symptoms of this condition while others might (such as when affecting the iris). For those who display symptoms, the following can be experienced by them:
What causes coloboma?
According to the NHS, no concrete reason or cause has been identified for this condition yet. However, two factors are suspected to contribute towards this disorder:
Genetics
This condition may run in the family, meaning someone with coloboma will be born with the defect. When the baby is developing in the womb, if certain parts of the eyes do not development completely, the baby is said to have coloboma condition. This is said to develop during the second month of pregnancy.
However, it is not necessary that if either or both parents have this condition, it will be passed on to the child. Some people will have this disorder and will go undiagnosed as they would never have any symptoms or complications.
In some cases, the colobomas will be minor and go unnoticed. However, in others it might be large but still unnoticeable. There are severe cases when coloboma is associated with other abnormalities of the eye, such as microphthalmos, which is rare (a condition related to the small physical size of one or both eyes specifically).
Environmental factors
Environmental factors such as exposure to alcohol and drugs during the pregnancy can contribute towards this condition.
Are there any other conditions associated with coloboma?
Usually, people with this condition are myopic or short-sighted. Other eye conditions that may occur because of coloboma might be:
Microphthalmia – one or both eyeballs are abnormally small
Hyperopia– far-sightedness
Cataract – lens become cloudy or misty
Glaucoma – due to the increased pressure of the eyes, the optic nerve which connects the eyes to the brain becomes damaged and results in reduced peripheral vision.
Treatments for coloboma
Most people will not require any treatment, however, for those who show symptoms, there is no treatment to correct the missing tissue of the eye. Other options are available to help people suffering from coloboma to aid their vision.
Glasses and contact lenses
You can be recommended to wear glasses and contact lenses in case of refractive errors. Our Dispensing Optician, Khuram Sarwar suggests, ''people whose iris are affected can wear coloured contacts to cover the keyhole shaped pupil''. Not only does it correct the cosmetic appearance, but also restricts more light getting into the eyes, helping with light sensitivity.
If you're opting for glasses, you can turn them into prescription sunglasses. Just select a tint and voila, they give you the benefit of the best of both worlds.
Surgery
People suffering from iris coloboma can opt for surgery to make their pupil look rounder. This is done by sewing the gap between the iris to shape the pupil and help with light sensitivity. Consult your ophthalmologist and discuss all possibilities.
Special devices
If glasses and contacts are of no help to you, you can opt for special devices such as low vision aids to help you see better. A specialist can help you choose a suitable device.
Eye drops
Children with coloboma in one eye are sometimes recommended to use eye drops to avoid getting amblyopia or lazy eye.
Hats, sunglasses, and blinds are some options that can help with light sensitivity. For children suffering with coloboma, it is essential to get the right support at an early stage so that you can help with your child's vision development and provide them with necessary support.
It is important for people with this condition to go for regular eye exams. This will keep you on top of your eye health.