This can be especially detrimental if you're a contact lens wearer as minor things such as forgetting to remove your contact lenses before you go to bed can lead to significant problems further down the line.

Wearing contact lenses may already seem like a hassle; yet another thing to work into your busy routine. However, this doesn't have to be the case as contact lenses today have been developed to a standard whereby you can find a convenient wearing option no matter what your lifestyle might look like.

Whether you love filling your day up with plans or have an unpredictable schedule, choosing the right lens wearing option for your lifestyle and having everything you need will help you maintain an optimal quality of vision.
Wear daily disposables or extended wear contact lenses
Two Weekly and monthly contact lenses require a thorough cleaning and maintenance routine which can get in the way of your active lifestyle, especially if you constantly have to pack and prepare.

Daily contact lenses, on the other hand, are an ideal option for those who are always on the go. This type of contact lens requires barely any maintenance. They are designed to be worn once before being disposed of at the end of the day. With daily disposables, a fresh pair of lenses are worn each day. This eliminates a lens cleaning routine and makes them a convenient and hygienic option.

Alternatively, if you're looking for a more convenient and cost-effective option, why not consider extended wear contact lenses? These are an excellent choice for those of you who are too busy for a lens cleaning routine as they can be worn continuously day and night (without needing to be removed) for a fixed amount of time, typically for one week to 30 days. This added convenience is ideal for those with busy and hectic schedules.

Alternatively, if you are guilty of falling asleep in your lenses, extended wear contact lenses are perfect for those who have early starts and late nights. If you're thinking of wearing extended wear contact lenses, take a look at our extended wear contact lens guide to get you started. Remember, before switching to daily disposable or extended wear contact lenses, speak with your optician to make sure that they are a suitable option for you.

At Feel Good Contacts, we stock a wide variety of extended wear lenses at the guaranteed best UK prices. Our best sellers below will do an excellent job of correcting your vision and they can cater for a range of vision correction needs.
Contact lenses with UV protection
If you're a lens wearer and find yourself spending lots of time outdoors playing sports, choose UV protection contact lenses to give you added protection with the use of UV protecting sunglasses too. Overexposure to UV rays can lead to a range of eye problems including cataracts and age-related macular degeneration.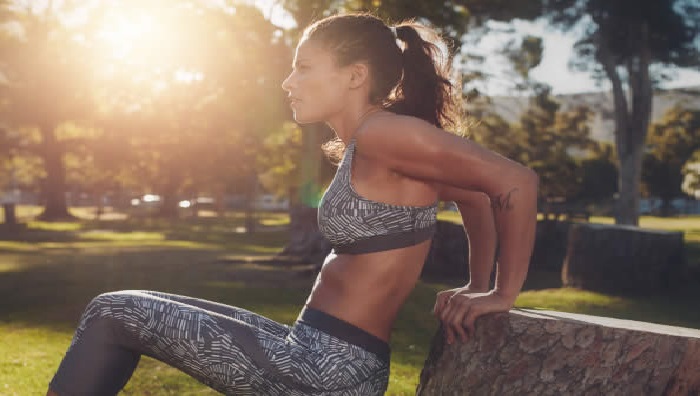 Please note that UV-absorbing contact lenses are not substitutes for protective eyewear such as UV-absorbing goggles or sunglasses as they do not completely cover the eye area. You should wear contact lenses with UVA and UVB protection in addition to sunglasses.
Contact lenses for the office
Everyone knows how drying a poorly-ventilated office environment can be. Often with central heating or air conditioning blasting all day, eyes can become very dry. These factors have the same effect on contact lenses, and they often dry out much faster. This has a knock-on effect on your eyes, exacerbating the problem.

If you're a busy worker who doesn't have time to be slowed down by tired eyes, you can consider switching to a different contact lens that is better able to cope with harsh, drying conditions.
contact lens, with Dailies Total 1 which uses Water Gradient Technology to maintain 80% moisture at the lens surface all day.
Another favourite for dry eyes is Acuvue Oasys 1-Day with Hydraluxe technology. With Hydraluxe, these lenses are coated with a tear-like substance so that moisture is retained within the lens, preventing your eyes from feeling dry.
If you want to consider switching to a more suitable lens for your lifestyle, book an appointment with your optician to revise your current prescription. While you should never switch contact lens brand on your own without consulting your optician, you can begin your search by reading our guide on the best contact lenses for dry eyes.
Eye care for allergies
When you're out and about and your allergies flare up, it can have a disorientating impact on your vision. Especially in springtime when pets start to malt more and the pollen count rises to unbearable levels, allergy-prone contact lens wearers can really struggle with symptoms.
Luckily, there are specialised eye care products that are formulated to provide relief for allergies. You can use allergy-specific eye drops like Optase Allergy Eye Drops with or without contact lenses to refresh your eyes amid an allergy attack or simply to soothe your eyes when you need to. They also come in handy single-use vials so you can carry them in your bag in case of an unexpected flare-up. Perfect for the busy allergy-prone person!
When you get home after a day of allergy exposure, you can treat your eyes to an intensive treatment that will help to reduce the effects of allergen exposure. Our The Eye Doctor Allergy Hay Fever Compress will help to ease any symptoms when they become too much to handle.
Alongside effective antihistamines and among other remedies to fight allergy symptoms, working these solutions into your routine can help you get on with your day when allergy risks occur.
Prepare for good eye hygiene
Integrating a good eye hygiene regime into your active lifestyle can be done effortlessly if you take the time to prepare.
Investing in travel essentials that can easily fit into your bag is a smart way to ensure you have good eye hygiene. A multi-purpose solution such as our comfi All-in-One Solution Travel Pack is the perfect size for your handbag or hand luggage. Your contact lenses will receive the benefit of a high-quality, thorough clean, while the lens solution will also save you time during your daily contact lens cleaning routine.
It's also a good idea to prepare for any irritation or dry eyes you may encounter while you are on the go. Eye drops that cater for dry and tired eyes can combat various irritants. Consider carrying our comfi Soothe Drops in your bag. These premium eye drops will hydrate, moisturise and soothe your eyes. In addition to this, they are effortless to pack.
If you're looking for preservative-free eye drops, our Clinitas Soothe eye drops are an excellent choice. These gentle, lubricating eye drops will provide your eyes with long-lasting hydration and comfort for up to 12 hours while offering fast and effective treatment for irritated and dry eyes.