The AB Mask Replacement Filters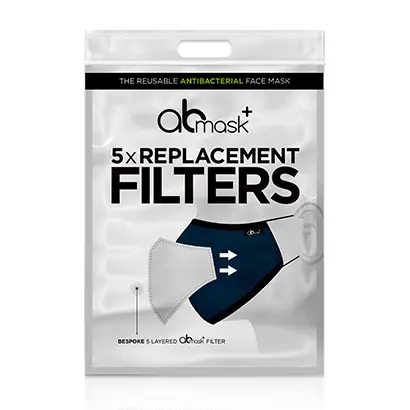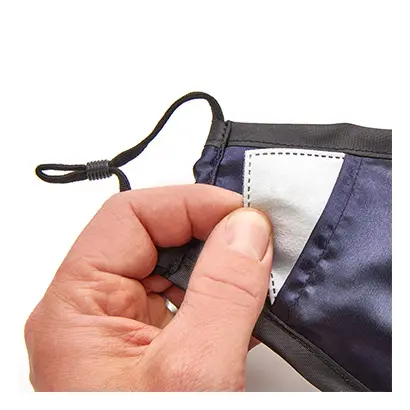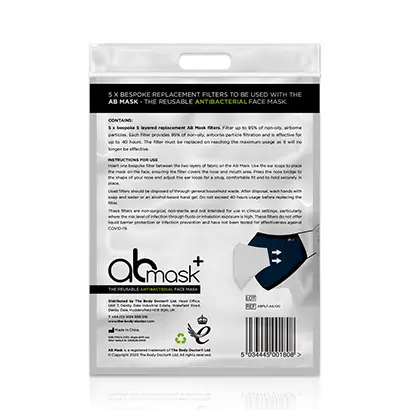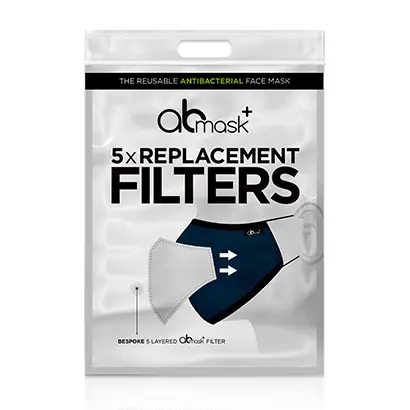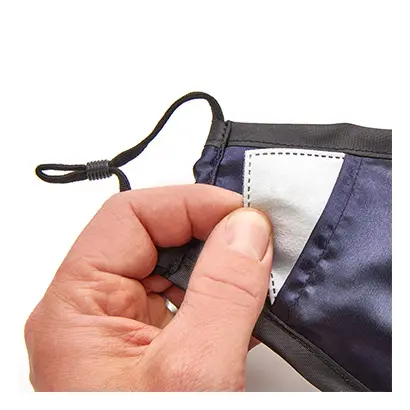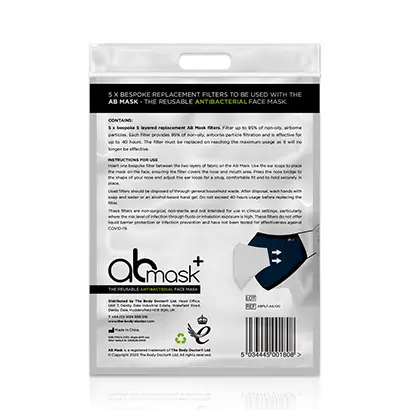 5 layers of filter
Filters out 95% of non-oily airborne particles
Environmentally friendly, reusable and effective for up to 40 hours
Easy to use
The AB Face Mask Filter is an essential part of your washable face mask, designed to be used with the
AB Mask
by The Body Doctor. These replaceable filters are made from a bespoke, 5-layered material that filters out 95% of non-oily airborne particles. This filter must be replaced after 40 hours of use, or it will no longer be effective in protecting you.
This filter, along with your reusable face mask covering your nose and mouth, offers a layer of protection when you're out on public transport or browsing the shops. These filters should be put in between the two layers of fabric of the AB Mask. Wearing a face covering with this filter inside will help to create a barrier. As these filters can be used for up to 40 hours of wear, they are an eco-friendly option in comparison to disposable face masks. These filters can be thrown away in regular rubbish bins. You should wash your hands thoroughly for 20 seconds (or use antibacterial hand gel) after disposing of used filters.
This product is non-refundable due to hygiene reasons
In Stock
Estimated Delivery
Tomorrow
Order within
13hrs 38mins

The AB Mask Replacement Filters Reviews
(13)
Mr howard regan

-

21 Jan 2022

Edward Beston

-

24 Dec 2021

Good filter even if a little practice is required to fit correctly in the mask

Great quality,easy fit all types face covers

Rebecca Williams

-

06 May 2021

Reasonably priced and really good quality, I've been really impressed!