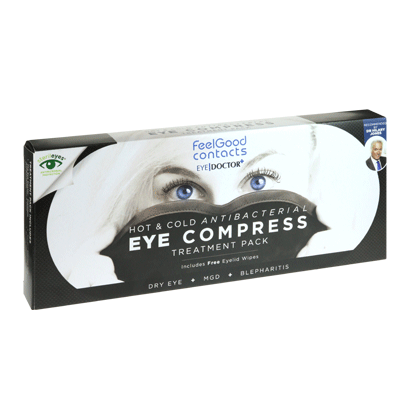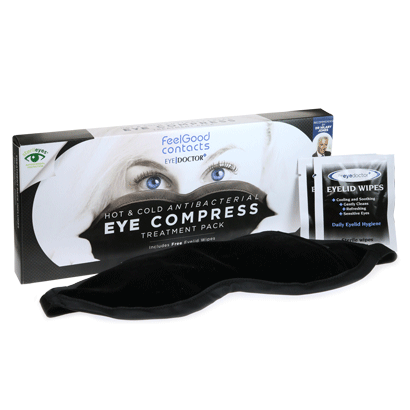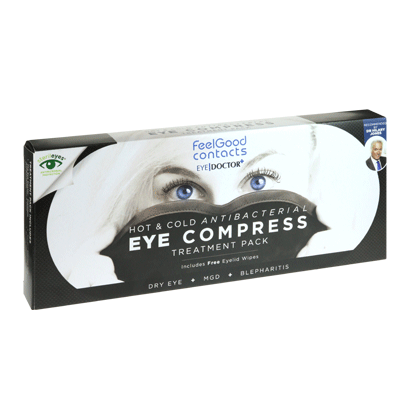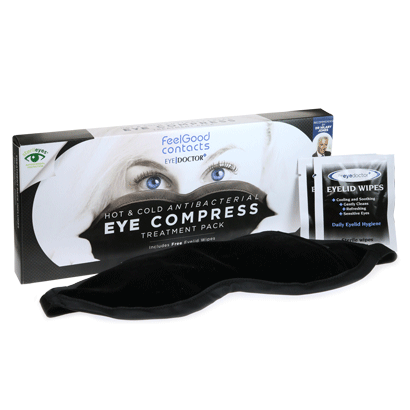 The Eye Doctor Premium Benefits & Features
Hot eye compress
Fast, effective relief in 7-10 minutes
Combats symptoms of dry eyes and blepharitis
Adjustable strap for comfortable fit
Soothes irritation
Recommended For
Relieving tension and irritation of the eyes
Soothing dry eyes and eye conditions such as blepharitis and general inflammation
A relaxing eye care treatment that can be used from the comfort of your own home
Alternative to The Eye Doctor Premium
The Thera-Pearl Eye Mask is an alternative eye mask.
Product Description
Treat a variety of eye conditions with The Eye Doctor Premium eye mask, a high-quality hot eye compress that offers fast, effective relief from dry eye, Blepharitis and more.
The Eye Doctor Premium technology
The mask is filled with BodyBeads self-hydrating technology, which can be microwaved or heated in the oven. A Registered Class 1 Medical Device from The Body Doctor, The Eye Doctor is an effective treatment for eye conditions, including Blepharitis, dry eye, grittiness and irritation, blurred vision, light sensitivity, and general inflammation.
This hot eye compress also features Sterileyes technology, an antibacterial shield which has been clinically proven to kill 99.9% of bacteria. This technology is bound to the fibres of the fabrics and will protect the eyes from harmful bacteria.
How to use The Eye Doctor hot eye compress
Following the provided instructions, heat The Eye Doctor in the microwave or oven before applying to your eyelids externally. Leave the mask on for 7 to 10 minutes, which will allow it to stimulate the surrounding glands and deliver exceptional relief from your symptoms. For added comfort, the mask features an adjustable strap for comfortable wear.
Need more optical advice help? Ask our optical experts
Product Details
| | |
| --- | --- |
| Manufacturer | The Body Doctor |
| Brand | The Eye Doctor |
| Pack Size | Hot eye compress, eyelid wipes, pouch for storage |
Cautions
For external use only.
For Use
Wash and dry your hands thoroughly before completing these simple steps.
Heat The Eye Doctor Mask in the oven or the microwave.
Apply to the eyes externally.
Leave for 7-10 minutes.
See the label at the back of the bottle for full instructions and important safety information.
Frequently Asked Questions
How does The Eye Doctor Premium work?
The Eye Doctor Premium works by heating the eyelids externally. This stimulates the glands to relieve eye tension and irritation.
Who recommends The Eye Doctor Premium?
The Eye Doctor Premium is recommended by many professionals including Dr Hilary Jones (TV Presenter, Medical Broadcaster, Author and Public Speaker) and Dr Colin Parsloe (Speciality Doctor in Ophthalmology at The Milton Keynes University Hospital).
Product Summary
The Eye Doctor Premium is a hot eye compress with eyelid wipes to relieve symptoms of eye conditions.
In Stock
Estimated Delivery
Tomorrow
Order within
20hrs 28mins