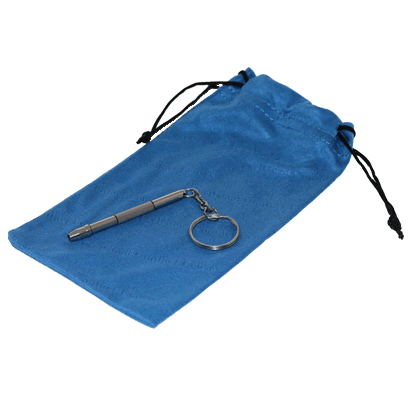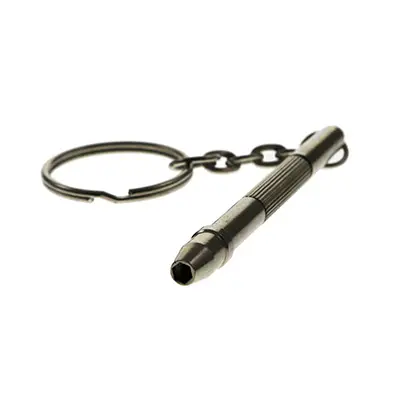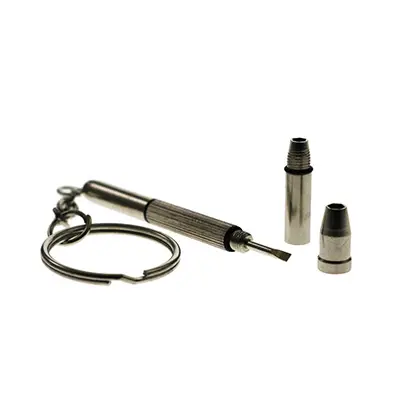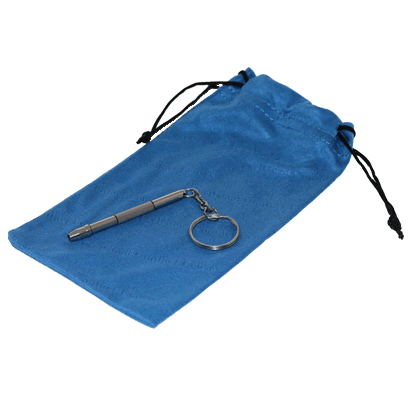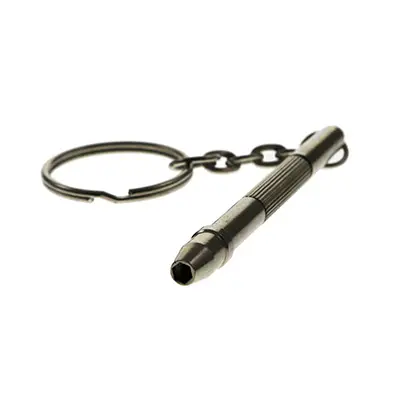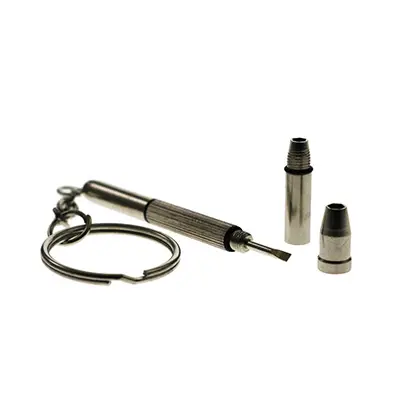 The Feel Good Handy Kit Benefits & Features
Use to adjust glasses/sunglasses
1 x Multi tool keychain
1 x Soft pouch to clean and store spectacles
Travel-friendly
Recommended For
Loose or ill-fitting glasses/sunglasses
Cleaning lenses
Taking with you while travelling
Alternative to The Feel Good Handy Kit
The Feel Good Cleaning Kit is an alternative that will keep your lenses clean.
Product Description
Sunglasses are arguably the most desirable fashion accessory around and can complete a look or offer a much-needed sense of style, wherever you are. However, they need to be looked after properly, otherwise you risk causing danger to the frames and lenses. Marks, scratches, and gatherings of dirt can cause serious damage to your shades if you don't take good care of them.
Fortunately for you, Feel Good Contacts provide a Handy Kit with which to look after your sunnies. The Feel Good Pouch is included and is the ideal accessory in which to keep your sunglasses or glasses, protecting them from any rain, sand or mud that may come your way. There is also a clever Keychain Multi-Tool that can be used to fasten and re-adjust the nuts and screws of the sunglasses should the frame start to come loose. These handy accessories allow you to make sure your sunglasses are around for the long haul.
Product Details
| | |
| --- | --- |
| Manufacturer | Feel Good Contacts |
| Brand | Feel Good Contacts |
| Pack Size | 1 x Feel Good Pouch,1 x multi tool keychain |
For Use
Use the soft pouch to clean your lenses. Your glasses/sunglasses can also be kept in this pouch.
To tighten your glasses/sunglasses: on the inside of the temples (where the frame and arms join) there are tiny screws. Tighten these screws using the multi tool.
If after tightening your glasses/sunglasses the screws become loose again, the screws may need to be replaced.
Frequently Asked Questions
Why should I buy The Feel Good Handy Kit?
The Feel Good Handy Kit is the perfect small tool kit for travel. You can make minor adjustments to your frames and keep your lenses clean and protected whilst on the go with this handy little kit.
Product Summary
The Feel Good Handy Kit is the perfect tool to adjust your glasses or sunglasses on the go.
In Stock
Estimated Delivery
Tomorrow