Which sunglasses will suit my face shape?
One of the most common questions people ask when buying sunglasses is: which sunglasses will suit my face shape?
The first thing that should be said is - the sunglasses you like the most and that make you feel great are the ones you should buy. Our recommendations are merely a style guide to help you make a decision. Given our extensive and fabulous range of designer sunglasses, this isn't always easy.
Here are the most common face shapes and which sunglasses we recommend you buy for each one.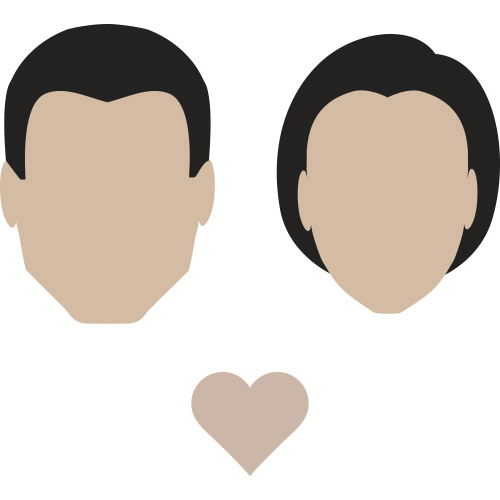 Sunglasses for heart-shaped faces
Heart-shaped faces generally have a wider broad forehead, defined high cheekbones and a pointed narrow chin. We recommend sunglasses that are wider at the top than the bottom.
Cat eye frames, wayfarer styles and retro square frames generally work well with heart-shaped faces. They pull focus towards the centre of the face, creating a more balanced look. Medium to thicker frame styles with dark colours work well.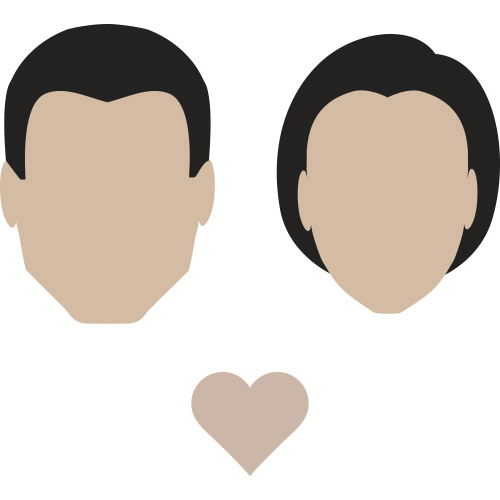 Sunglasses for oval-shaped faces
Oval face shapes are gently rounded with soft curves and are proportionate from top to bottom. Any style of sunglasses will sit perfectly on oval faces. Aviators particularly complement this face shape, adding depth and contouring due to their tear drop silhouette. Thin gold or silver metal frames in particular, add to the delicate softness of oval face shapes.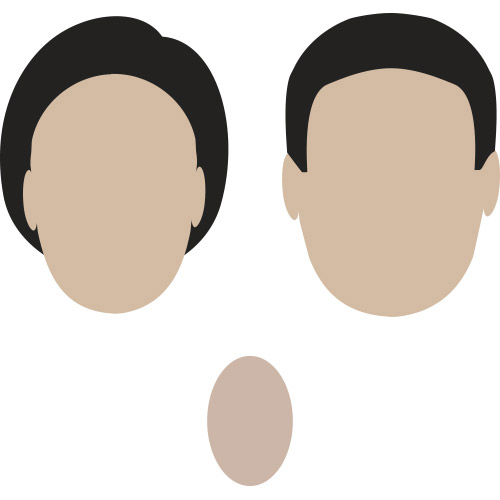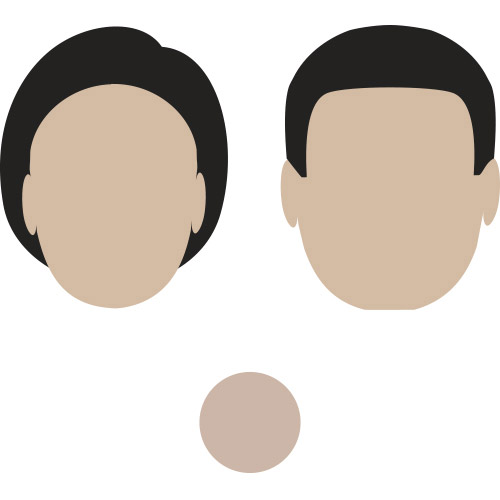 Sunglasses for round-shaped faces
Round faces have curves, a wider forehead and chin and fuller cheeks; they are proportional in width and length. It's best to avoid round or oval sunglasses as they can create a wider face appearance.
Square, rectangle or Wayfarer frames, on the other hand, create depth and structure. The angular corners form soft contours and angles, with dark thick frames, helping add some dimension to the face shape.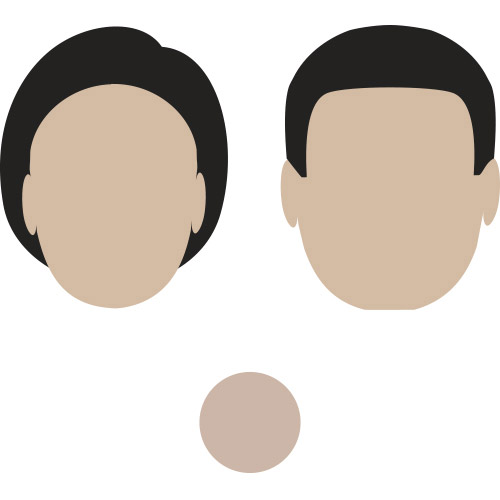 Sunglasses for square-shaped faces
Square faces have a wide forehead, chin and cheekbones of a similar length and width. They also tend to have a more defined jawline and angular features with strong natural contouring.
The aim should be to soften the facial features of a square shaped face. Round or oval sunglasses make the highly structured angles of a face shape such as square appear more delicate. Square or rectangular silhouettes will extravagate the sharpness of your facial features.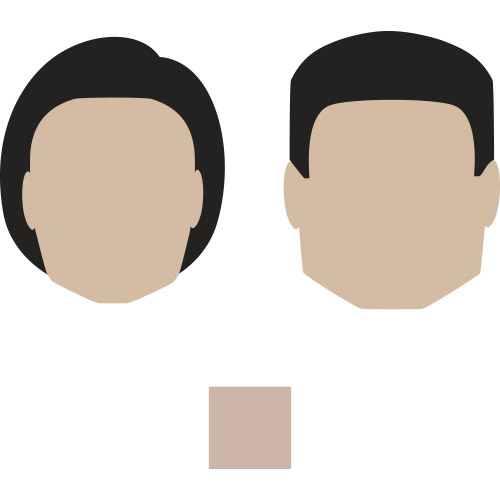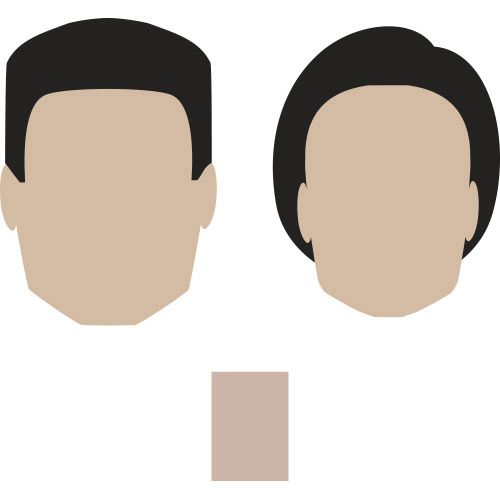 Sunglasses for rectangle-shaped faces
Rectangle faces have narrow foreheads, broad jawlines, wide cheekbones, and a flat chin. They are best suited to frames that balance out the features and draw attention away from the wide jawline.
Top-heavy frames with double nose bridges are an excellent choice in doing this, for example, clubmaster sunglasses or aviators. These frames are wider at the top, drawing attention away from the narrow forehead. Cat eye frames are great as they will highlight wide cheekbones and draw attention to the eyes. Sunglasses such as oval frames will also highlight the eyes, whereas rectangle sunglasses make a face appear more symmetrical.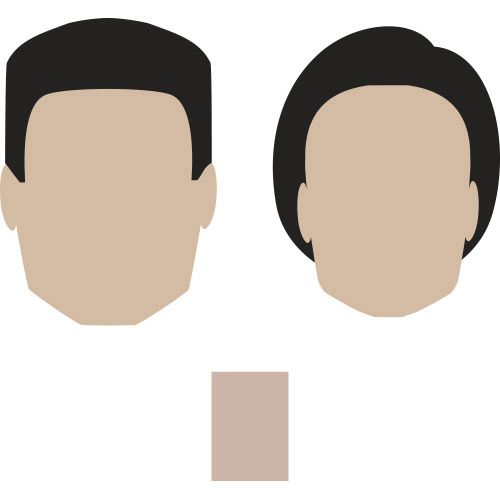 Tips for finding the right sunglasses
Consider these handy tips when shopping for the right sunglasses:
UV protection
Choosing the right pair of sunglasses doesn't only concern your face shape and the way they look aesthetically. You should also consider safety as their primary purpose is to protect your eyes from UVA and UVB rays.
All of our sunglasses have 100% UVA and UVB protection. You'll find a CE and UKCA mark featured on the frames, usually on the inner part of the temples. This ensures that they meet European Union and UK standards and have adequate UV protection.
Size
Size is another factor not to be overlooked as choosing frames to fit is essential. Sunglasses should be as broad as your face at the temples that cover your entire eye area. This will ensure that light doesn't enter from the sides or from above.
Lens types
There are a variety of lens types and sunglasses tint options, some will be better suited to your lifestyle than others.
For example, if you spend a lot of time outdoors, you may want to consider polarised lenses. These reduce reflective glare from surfaces such as water, road surfaces, snow or glass.
Gradient sunglasses, on the other hand are excellent for driving. These lenses are darker at the top and gradually get lighter towards the bottom of the lens. This means that they can allow you to see what's ahead of you clearly while blocking bright light from the top.
Personality
Consider your personality and the aesthetic you wish to adopt. For example, if you like standing out from the crowd, opt for a bold frame or colourful lenses. If you're after something more subtle, then perhaps go for delicate metal frames.
Quick links:
What types of sunglasses are there?
What are polarised sunglasses?
Protecting your eyes from UV rays