How to order prescription sunglasses
Those who wear prescription glasses can find it frustrating on very sunny days. They often have to choose between wearing sunglasses and losing some of their vision or keeping their glasses on and struggling to see through the glare of the sun.
Do prescription sunglasses exist?
Yes, prescription sunglasses do exist. At Feel Good Contacts you can choose any pair of glasses on our website and have a sun tint coating added, this solid tint lens effectively turns your glasses into prescription sunglasses.
No longer will you have to choose between your optical glasses and your sunglasses when you're out and about. Your eyes will be protected from harmful UV rays, all whilst delivering clear and precise vision with your prescription in the lens.
1. First, choose the pair of glasses you would like to make into sunglasses, which will give 100% of UVA and UVB protection.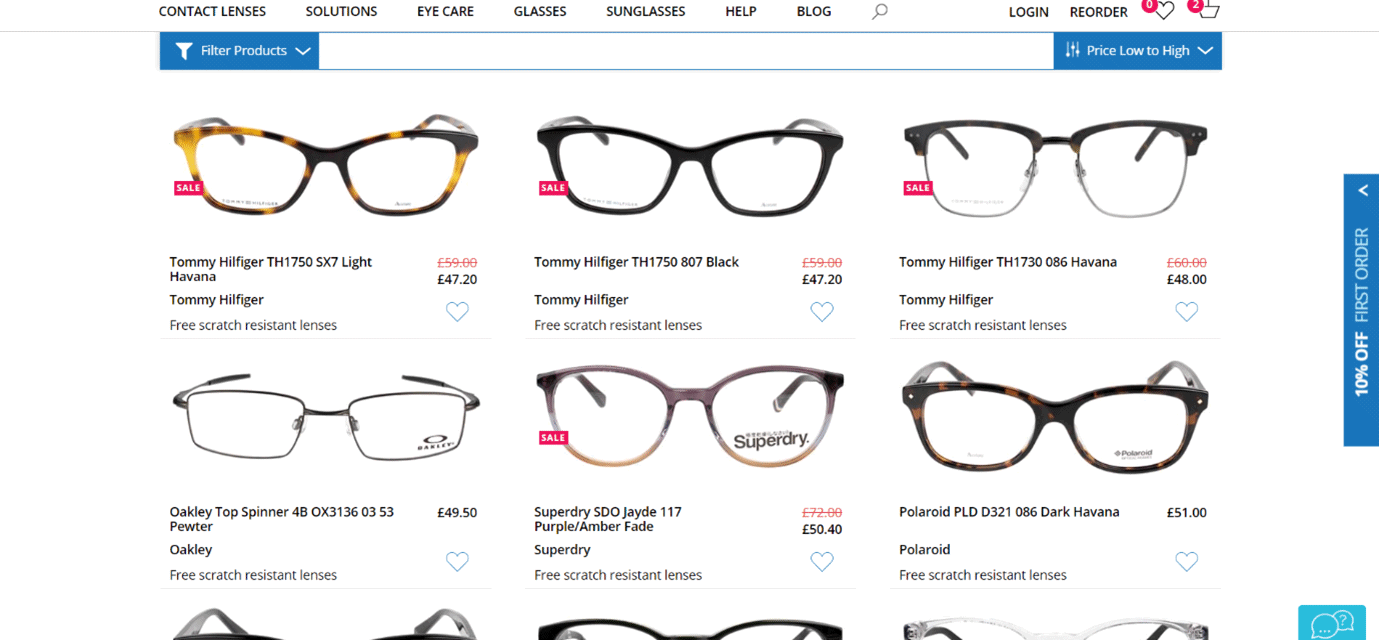 2. Select 'choose your lenses'.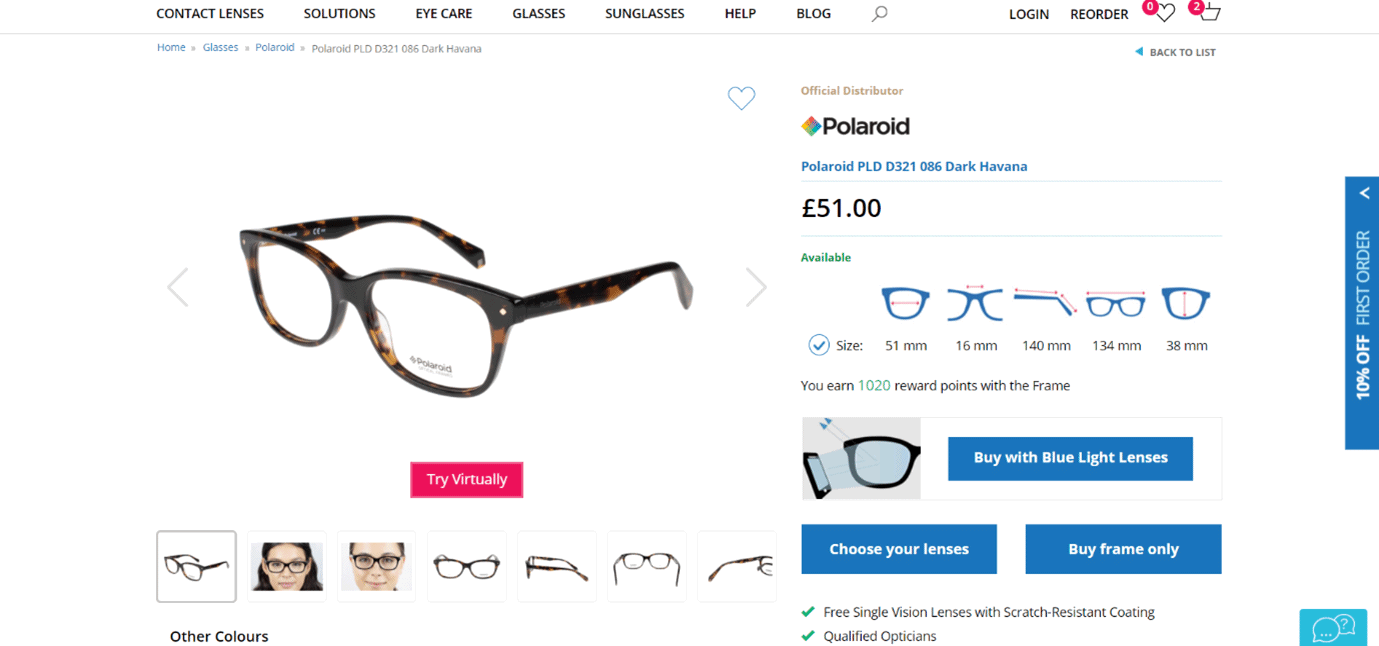 3. Select what type of visual correction you require:
Distance
Reading
Intermediate
Non-Prescription/Fashion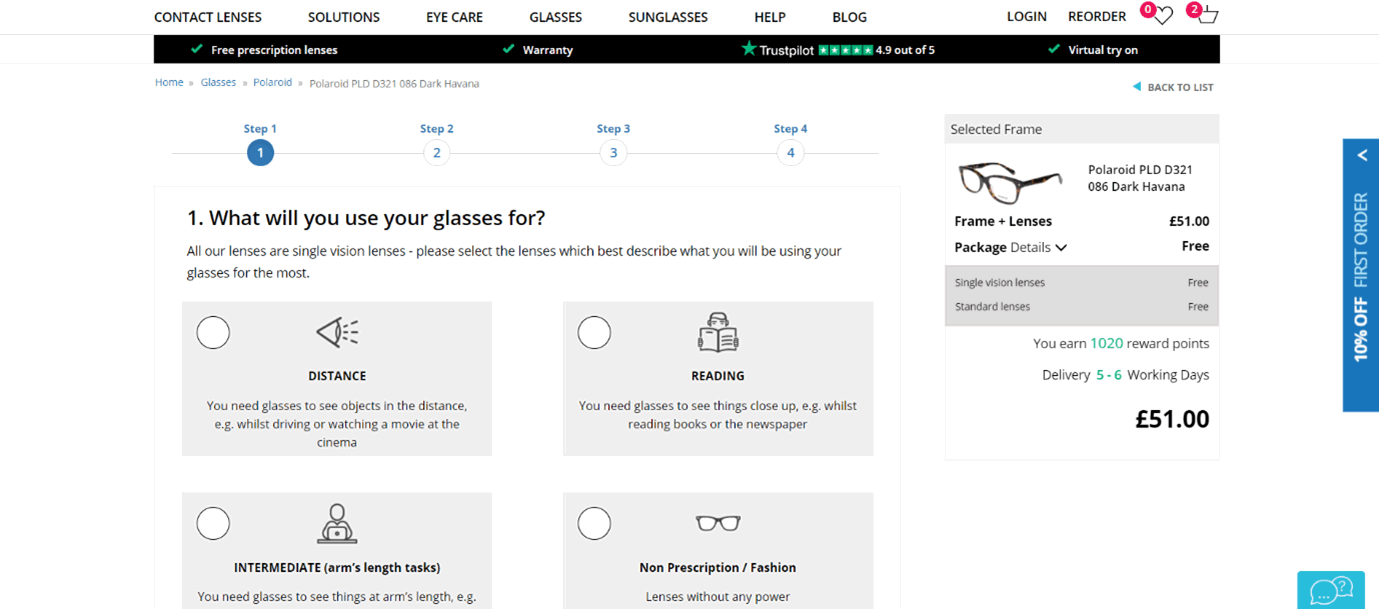 4. You can either enter your prescription at this point or choose to send it at a later date.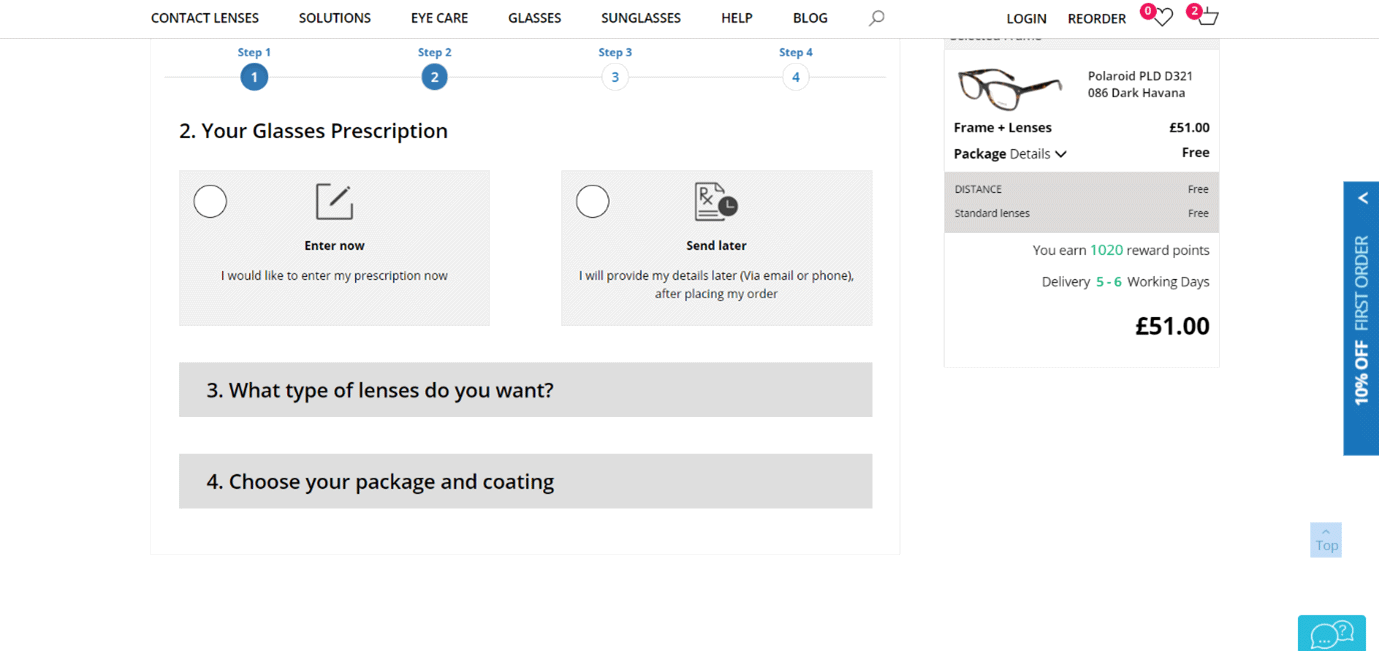 5. Now you should select the 'sun tints' option for the lens type.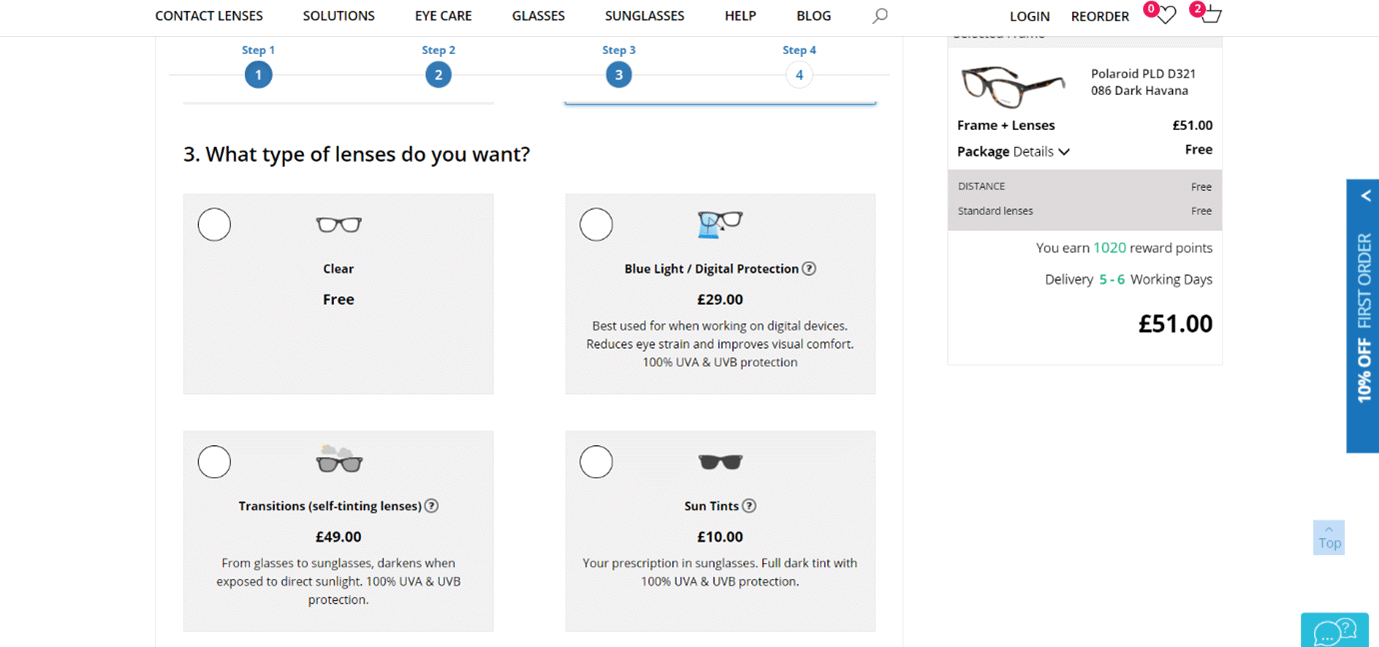 6. Below this you can select the colour of the lens you would like, consider the colour of the frame before you choose, so that both the frame and lens colour complement one another.
There are 3 lens colour options: Brown, Grey and Green
All colour options feature a solid dark tint – tint strength 85% and give 100% UVA & UVB protection.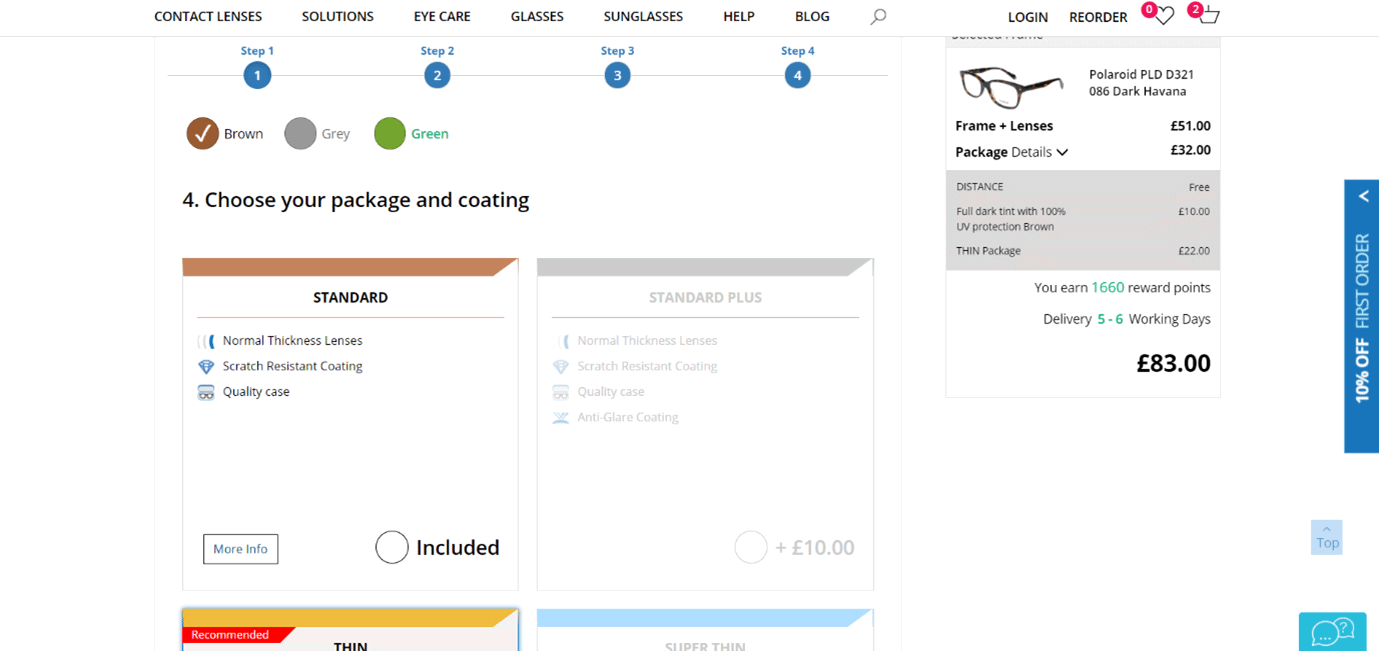 7. Then choose the lens package (thickness of your lens) and you're done.
There are 2 options available:
Choose from Standard or Thin (the thin lens also comes with an Anti-Glare coating which eliminates distracting glare and reflections for more comfortable vision).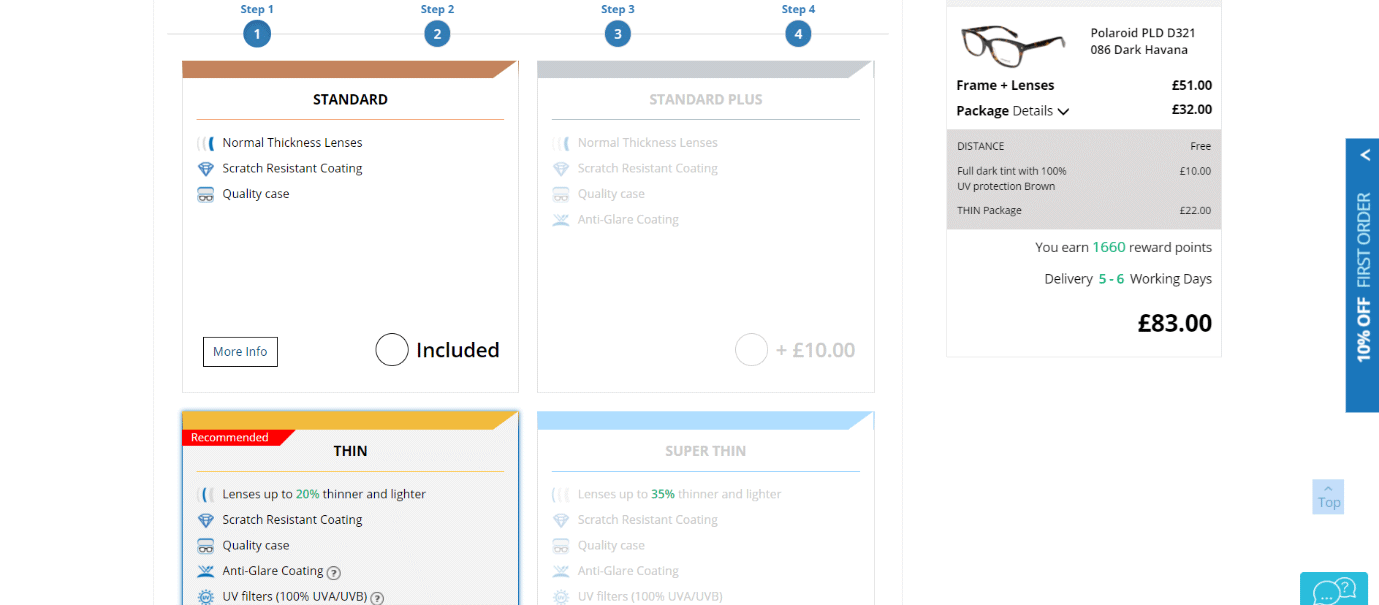 Where can I buy cheap prescription sunglasses?
Feel Good Contacts offer a huge range of designer frames from big brands like Ray-Ban, Le Specs and Polo Ralph Lauren. We also have our high-quality and affordable Feel Good Collection range, all available to be made into sunglasses.
It's important to protect your eyes when you're outside, but it's also important to ensure you have clear vison at the same time. UV rays can penetrate the clouds even on overcast days, so carrying your prescription sunglasses with you at all times is essential to protect against UVA and UVB rays.