Boots Protect + = Avaira Vitality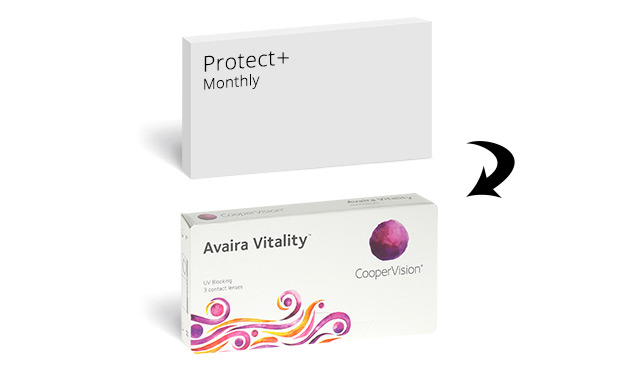 Boots Protect + Monthly contact lenses are the exact same lenses as Avaira Vitality. That means you can save money when you buy the same contact lenses online. You can also find many other well-known brands of affordable contact lenses at Feel Good Contacts.
The equivalent contact lenses are recommended by our Optical Team at Feel Good Contacts.
£12.99
Reasons to order your contact lenses online from Feel Good Contacts
We don't need to verify your prescription before you order (we trust you have an up-to-date prescription)
Up to 50% cheaper than high street opticians
Order by 11:59pm for Next Day Delivery
Order online in 3 easy steps or by phone on 0800 458 2090
Enjoy Price Match Guarantee, if you find the same lenses cheaper elsewhere
Bestselling branded contact lenses at Feel Good Contacts