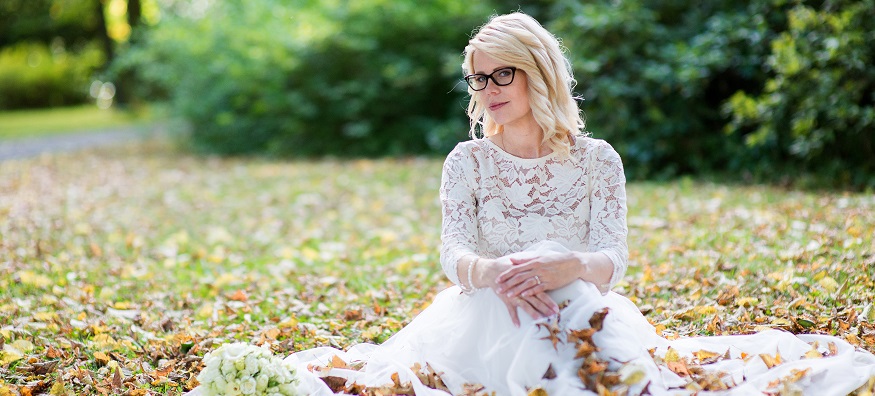 Weddings are deeply treasured moments. Naturally, we aim to look our best. While outfits often capture our attention, the allure of wedding eyewear can't be ignored. Glasses offer more than vision correction. They transform into stylish accessories that add charm to your look. Carefully chosen, they reflect your unique style and personality. Hence, choosing the perfect glasses styles for weddings is a key part of wedding day preparations. With this in mind, let's delve deeper into how to make the best choice.
Classic and timeless glasses styles
Evergreen designs such as round frames, aviators, or the ever-popular tortoiseshell glasses exhibit sophistication and versatility. These glasses easily blend with formal wedding attire, adding an elegant touch to your overall look.
Superdry SDO Chie 102 Tortoise
These classic Superdry glasses, with a tortoiseshell frame made of durable acetate, feature a timeless round shape and a medium fit, suitable for both genders. They add a touch of elegance and sophistication, making them perfect for a wedding look.
Elegant and minimalistic frames
If you prefer a more understated look, consider glasses frames for a stylish wedding look with elegant and minimalistic frames. Thin metal frames or rimless glasses offer a sleek and sophisticated aesthetic, harmonising perfectly with formal wedding ensembles. With these frames, you can show off your refined taste and attention to detail.
Ray-Ban Round Metal RX3447V 2500 50 Gold
The Ray-Ban Round RX3447V Gold prescription glasses are a stunning pair for weddings. They have a timeless round shape and a touch of golden elegance. The lightweight metal frames are durable and comfortable with rubber nose pads and temple tips. Suitable for both men and women.
Glamorous and statement frames
Those who wish to make a bold statement on wedding days might prefer wedding eyewear with flamboyant frames. You can try frames with decorative elements for a bold wedding appearance.
Both Versace VE3317 GB1 51 Black and Prada PR 56WV 02H1O1 in Brown/Beige and are the best choices for a glamorous wedding look because of their luxurious design, flattering shape for all faces, and versatile brown tone that complements various outfits. With durable frames, they offer both style and practicality, ensuring you look effortlessly elegant on your special day.
Vintage-inspired glasses styles
Vintage style glasses, inspired by the 1970s, are perfect for weddings. Round or geometric shapes, made famous by celebrities, add a touch of elegance. Butterfly glasses, symmetrical and oversized, offer a feminine charm like Olivia Newton-John. Square glasses with chunky plastic frames complement round faces. Double bridge glasses, reminiscent of aviators, provide both fashion and durability.
Marc Jacobs MARC 621 DDB Rose Gold
These glasses can suit any attire. The stainless-steel frame ensures comfort and durability, being lightweight, strong, and bend resistant. Additionally, it is corrosion-resist, maintaining a long-lasting shine. You can embrace the vintage vibe and exhibit timeless sophistication at wedding events with these glasses.
Colourful and playful frames
In the search for a more playful choice, one can explore colourful frames. For special occasions, colourful frames add a fun and lighthearted touch to your look. You'll showcase your individuality while maintaining a polished appearance.
Superdry SDO Adalina 132 Havana Blue Purple
Superdry SDO Adalina 132 Havana Blue Purple is a good pair of glasses for wedding glasses styles, and if you wish to explore more colours you can find them at Feel Good Contacts.
Coordinating glasses with wedding attire
In perfecting the art of your wedding day ensemble, one must consider every detail, including spectacles for those of us who need them. Here are some tips on coordinating your glasses with your wedding attire:

Suggestions on how to incorporate glasses as a cohesive accessory within the overall wedding ensemble:
Try on glasses virtually

If you're more of an online shopping person, you can easily try-on your shortlisted glasses virtually and decide if they suit you.

Choose glasses that match your wedding theme

If you have a specific color scheme for your wedding, choose glasses that match those colors. This will help your glasses blend in with your outfit and create a cohesive look.

Coordinate your glasses with your jewelry

If you're wearing jewelry, choose glasses that coordinate with those pieces. This could mean choosing glasses with the same metal or gemstones as your jewelry.

Consider the overall style of your wedding

If you're having a formal wedding, you'll want to choose more traditional glasses. If you're having a more casual wedding, you can choose more playful or unique glasses.
Accessorising glasses for a wedding
Here are some ideas for accessorising glasses to enhance the wedding look further:

Decorative eyeglass chains: eyeglass chains are a great way to add a touch of elegance to your wedding look. They come in a variety of styles, so you can match your wedding theme or personal style.

Floral accents: if you're having a garden wedding, floral accents are a beautiful way to accessorise your glasses. You can add a small flower to the earpiece of your glasses, or you can wear a headband with flowers that incorporates your glasses.

Customising frames with personalised details: if you want your glasses to be truly unique, you can customise the frames with personalised details. This could include your initials, your wedding date, or a special symbol.

Every unique wedding has its own theme. People often find that the right glasses frames for formal events not only complements their attire but also enhances the overall atmosphere of their special day. Opinions often concur on the importance of personal style and how it makes the day special and memorable. To this end, Feel Good Contacts presents an extensive range of stylish glasses. Our selection promises to offer just the right pair to add a unique touch to your celebration.