Valentine's Day is on February 14th and is the perfect time to show that extra special person just how special they are. Whether you're in a long-term relationship, starting something new, or simply want to show your friends and family how much they mean to you, gifts are the ultimate way to express your love on this day.
There's nothing sweeter or more romantic than a thoughtful gesture. If you're strapped for ideas and looking for a unique idea that steers away from the traditional chocolates and red roses, fear not. Here at Feel Good Contacts we've put together the ultimate Valentine's Day gift guide so you can find the perfect gift for him or her.
Make memories
Making memories with your loved one is a priceless way to spend Valentine's Day; so why not enjoy a new experience together by booking a romantic getaway. Spoil your loved one with a trip to Europe or plan a charming weekender in the British countryside. Taking a mini break doesn't have to be expensive. There are many deals to be found online, whether you want to whisk away your special somebody to Paris or wish to snuggle up at a cosy cottage in the lake district. Whatever you decide, you might want to capture your highlight moments with the OneStep 2 Starter Set by Polaroid Originals.
Wherever you decide to go, make sure you're well prepared and packed will all necessities. It's the little things that count and remembering these can be the ultimate way to show your attentiveness. If your partner wears contact lenses, pack their bag with travel essentials. At Feel Good Contacts, we have mini contact lens solution packs and more. Our comfi All-in-One Solution Travel Pack is a conveniently sized bottle of solution for cleaning, disinfecting and rinsing contact lenses and comes in a handy 100ml travel-sized bottle.
Spoil and pamper
Candles, fragrances, skincare and makeup are the ultimate gifts for a pamper package. Throw in a spa like treatment and you'll be adored forever. Candles are a great way to set the mood for a romantic evening in or a relaxing pamper session. The Diptyque Paris En Fleurs Scented Candle is a great choice of gift for a pamper package. Not only does this candle look beautiful, but it's named after the most romantic city in the world and smells like fresh flowers. Put this together with some Neom Real Luxury Natural Multi Mineral Bath Salts for an incredible bathing experience. The Chantecaille Rose De Mai Cream will add to the romantic gesture with its rosy scent whilst our Thera-Pearl Eye Mask will complete this loving experience, offering an indulgent, spa-like treatment to revive tired eyes.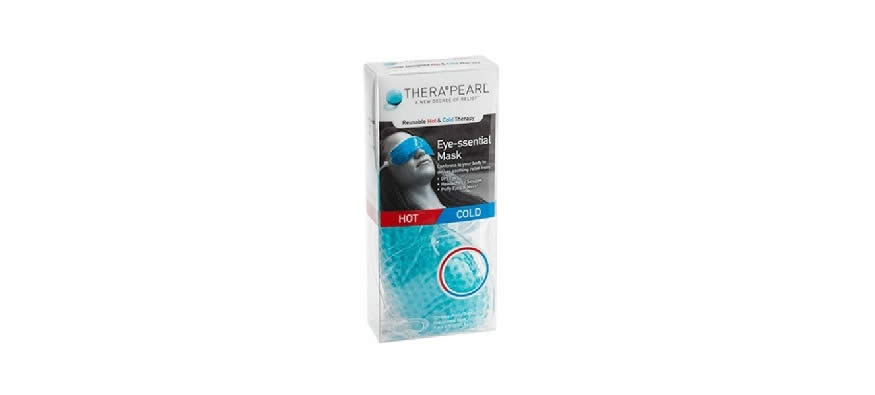 Plan a holiday
Fed up of the cold winter weather? Give your partner something to look forward to by planning a sunny holiday. Tickets to their favourite location is a great idea and will help you both to get through the rest of the gloomy season by having something to look forward to. Brighten up their day even more with a pair of sunglasses. Perfectly symbolic of a holiday in the sun, sunglasses are a great idea as an immediate gift to mark this romantic gesture. Browse our new Feel Good Collection and choose the perfect shades for him or her. From our ever so fashionable Sam sunglasses in pink to our Ben sunglasses in grey, our new sunglasses collection has a style to suit each unique individual.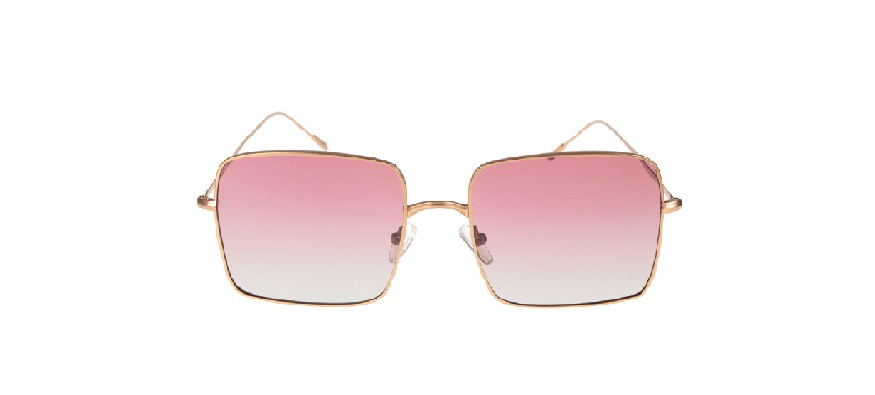 Dress up or stay in
Planning a date night? Dress up for your partner and go that little bit extra with a pair of coloured contact lenses. Your date certainly won't be able to take their eyes off you when choose from our range of coloured contacts. If you're new to coloured contacts and want to experiment, we'd recommend trying our comfi Colours 1 Day Rainbow Pack. This awesome pack contains all 5 colours in the comfi Colours line including; True Blue, Timeless Grey, Divine Green, Gorgeous Brown and Sweet Hazel.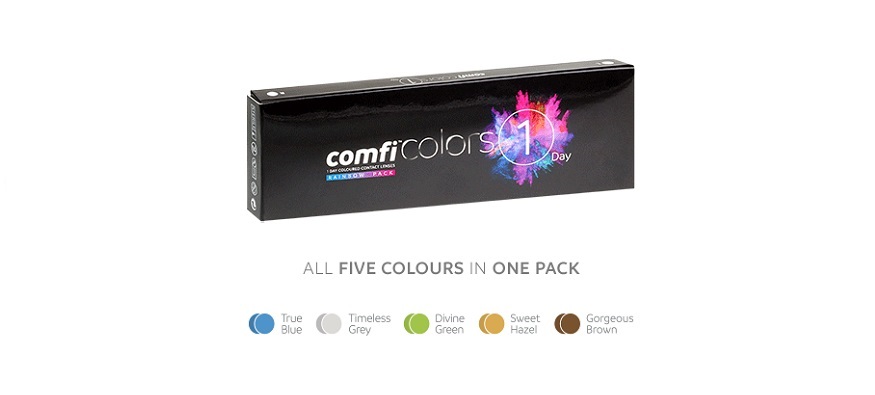 Staying in? Then grab a couple of our Thera-Pearl Eye Masks for the both of you and get ready for a sensational, relaxation day/evening together at home.