Contact lenses allow you more freedom than glasses to play around with your look, and what better time to test out new and adventurous looks than the summer time?
No obstruction to your eyes allows you more freedom for your style, but it's also important to keep your eyes healthy while you're at it. Read our helpful tips on how to keep your eyes in top shape, and lenses on top form, when it comes to applying your make-up.
Look for products that are ophthalmologically tested
Certain make-up products are made with contact lens wearers and sensitive eyes in mind. Products that are ophthalmologically tested avoid ingredients that could cause potential irritation to the eyes. Those products specifically suited for sensitive eyes are often labelled 'paraben-free', 'fragrance-free' or 'oil-free'.
Know when to throw items away
If you notice changes to your eye health after using a particular product, discard of it straight away. Common problems include styes, redness, irritation and itchy eyes. Pay extra attention to the ingredients in a product to prevent allergic reactions. Many products are now labelled hypo-allergenic and made with products that will limit the reaction to certain allergies.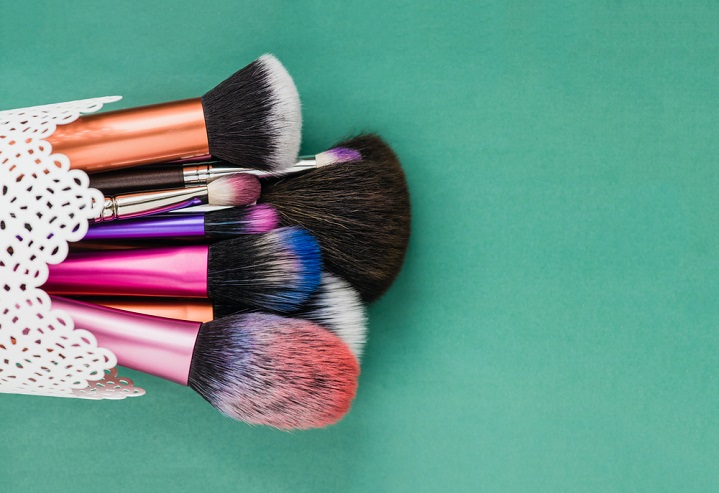 Avoid sharing products and make-up tools
Avoid sharing make-up tools and products with others, as this can transfer bacteria and lead to infections. This is particularly important when using eye-related products such as mascaras and eye shadows, where brushes directly touch the eye. Make-up sessions are quite a common feature in department stores, and in an ideal situation, the make-up artists working on you should use disposable tools to apply product, however it doesn't hurt to ask to make sure.
Clean your make-up tools every few weeks
Remember to thoroughly clean your own make-up brushes every few weeks to prevent the build-up of dirt and bacteria. You can purchase specially formulated make-up tool cleaners that will clean your brushes of excess products, as well as disinfecting them. Alternatively, a lightly formulated, fragrance-free soap will also keep your brushes clean.
Give colour contact lenses a try
While you're having fun with your summer make up looks, why not try out coloured contact lenses? We stock a brilliant range of colour contact lenses that offer both a subtle and more vibrant appearance. For a noticeable but natural look, we recommend FreshLook Colorblends, which feature the unique and original 3-in-1 colour blend technology. The colour mix combines seamlessly with your eyes to create an effortless transition between the lens and your natural eyes.
Those with sensitive eyes should opt for a lens that offers more moisture and hydration. Air Optix Colors are one of the few colour contact lenses that are made with silicone hydrogel, allowing 6 times more oxygen to reach the eye, without compromising on the vibrancy of the colour.
For convenience, there are also daily colour contact lenses available in the form of FreshLook One Day and comfi Colors 1 Day.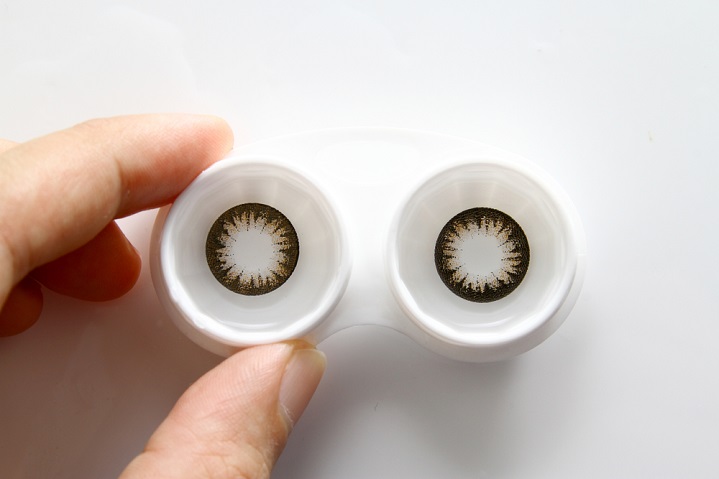 Put your contact lenses in before you do your make-up
We generally advise putting your contacts in before you do your make-up to avoid your eyes watering. Take extra care when using certain products such as loose pigment eyeshadows that may fall into your eye. Avoid putting products such as eye liner along the lash line as product will easily be transferred into the eye.
Try daily disposables
Daily contact lenses may be a better option if you wear eye make-up during the day. They can be worn once and disposed of at the end of the day, not requiring a daily cleaning routine. If you do opt for monthlies, however, it's essential that you clean them thoroughly each day to avoid build-up and potential infections. We recommend a multi-purpose solution such as comfi All-in-One Solution. This impressive formula will clean, store and disinfect your lenses, as well as keep them fresh throughout their entire wearing cycle.
For more information on eye health, check out our handy Eye Care Hub.