FeelGoodContacts.com stock an extensive range of authentic designer sunglasses. Our variety of designer shades will fit every style and budget. From high-end Linda Farrows, to more mid-range aviator Ray-Bans, order before 11:30pm and you'll be guaranteed to get your item by the next day. This means there is more than enough time to choose something for your beloved mumsy.

With our Price Match Guarantee, Feel Good Contacts promises you the cheapest price on your designer sunglasses. Don't pay more than what you have to and get the best prices on the market from us.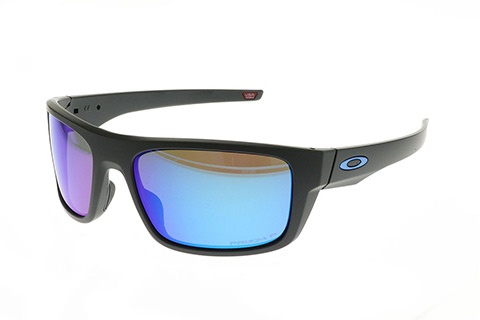 For The Sporty Mum - Oakley Drop Point OO9367-0460 Black Ink Jade Iridium
If your mum is the adventurous and sporty type, why not give her a pair of Oakley sports sunglasses for her next trip?

Protective shades are not just for hot and sunny climates. Long periods of activity in the snow can lead to snow blindness due to UV rays being reflected off the snow and into the eyes. This can be painful, but easily avoided with the appropriate protective shades.
Oakley OO9367 sunglasses are a sleek and stylish pair of sporty shades that mix fashion and function. Rectangle silhouette is moulded from a light weight plastic and bends into a light wrap that hugs around the face, ensuring that they stay in place. The sunglasses feature flash blue lenses, coated with a contrast enhancing filter, promising fine details and 100% UV protection from the sun.
For The Mum Who's In Vouge - Prada PR 32PS Triangle Black 1AB5W1 Polarised5
Popular films such as The Devil Wears Prada which famously starred Anne Hathaway and Meryl Streep, made Prada a staple must-have in every fashionistas designer draw. Big, black, oversized butterfly frames have become a signature item and style. From fabulous city lunches to the front rows of fashion catwalks, every style lover needs a pair.

These particular frames are not only stylish, but add extra protection for your eyes with their polarised lenses. Fashion and function come together for an exceptional frame and magnificent gift.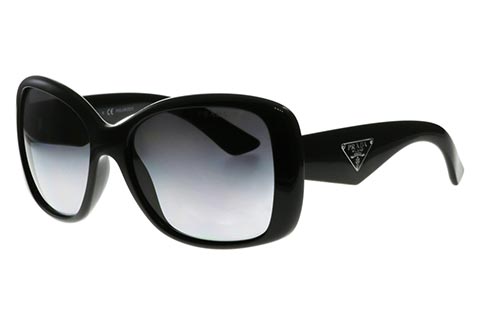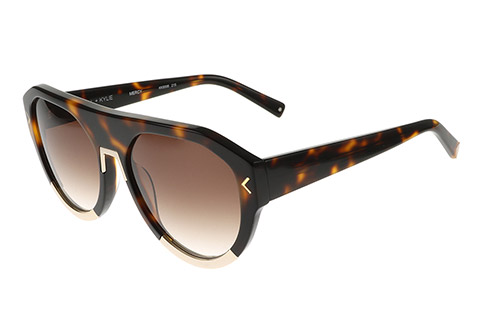 For The Mum Who Loves Social Media - Kendall + Kylie KK5006 Mercy Demi Gold 215
It's not just the young kids who love the Kardashians. If your mum loves to show off her finest designer digs on social media, get her a gift designed by the most popular faces online today: Kendal and Kylie Jenner. The reality tv personalities have turned their tv fame into a global fashion empire, allowing their fans to have a slice of the Hollywood life with self-designed fashion and accessories lines.
This modern take on the aviator frames features a brown on black tutorise shell print, delicately accentuated by a lower golden frame.
For The Mum Who Likes Luxury - Linda Farrow 427 Rose Gold Plated C3
It's often said that a picture says a thousand words and these impeccable luxury shades by Linda Farrow hardly need an introduction. Perfectly sculpted delicate frames and polished reflective lenses make it one of the most sought-after designer sunglasses on the market. The heavenly frames are handcrafted from 18-22 carat gold-plated titanium and topped off with Linda Farrow's signature curved Japanese bulb temple tips and adjustable nose pads to ensure a comfortable fit, perfect for all face shapes and sizes.

As well as head turning design, they also feature lenses that will ensure 100% UV protection against the sun. Dazzle, shine and protect your eyes during the warm summer months. They also come in the colours black and gold.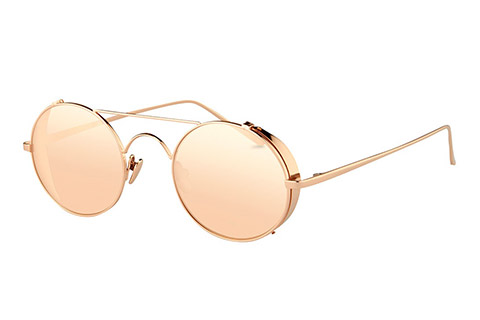 We hope you can find something that your mum will love, once she's tried on her new glasses, give her the best gift of all: a warm cup of tea.