In the past, it was difficult for tennis players to wear sunglasses while playing as the technology in sunglasses wasn't as advanced as it is now. Previously, sunglasses were a distraction on the court because they would fall off or obstruct the player's vision. Also, less people were aware of how damaging the sun can be for eye health.
Tennis players who wear sunglasses
Today tennis players have many options to choose from when choosing sunglasses; while many still choose not to wear sunglasses, some of the best tennis players out there do. Here are some top tennis players who wear sunglasses on the court.
Sam Stosur
Sam Stosur is former doubles No.1 and has made wearing sunglasses a habit when playing tennis, having worn them since she was around 13/14. She won the US Open in 2011 and the final of the French Open in 2010. Without her sunglasses, she claims that sunny conditions affect her natural vision.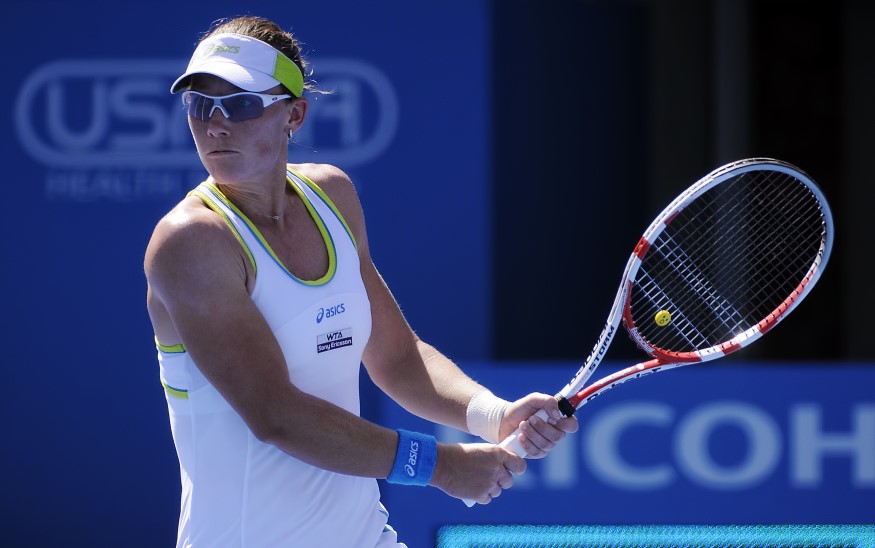 Photo credit: Tony Bowler, taken from Shutterstock
Denis Istomin
Best known for defeating Novak Djokovic in the second round at the 2017 Australian Open, Denis Istomin is among the most talented tennis players around. He has also won two singles titles at the Aegon Open Nottingham in 2015 and the Chengdu Open in 2007. The tennis player wears Oakley sunglasses to improve his visual acuity while on the court, proving that tennis and fashion go hand in hand.
Janko Tipsarevic
Janko Tipsarevic is also a proud wearer of Oakley frames and is often seen sporting a pair of Oakley sunglasses with photochromic lenses. The professional tennis player from Serbia is the proud winner of two ATP Tour Championships in addition to two Futures and nine tournaments in the ARP Challenger Series. His biggest accomplishment was breaking into the ARP Top 10 rankings in 2011.

Other pros who wear sunglasses while playing tennis include Tommy Robredo, Arnaud Clement and Natasha Zvereva.
Tennis players who wear glasses
Many famous tennis players also wear glasses on the court to improve their visual acuity. This is proof that wearing eyewear does not have to get in the way of a good game. Here are some successful tennis players who wear glasses on the court.
Hyeon Chung
Funnily enough, the reason why Korean tennis player Hyeon Chung started playing tennis in the first place was to improve his vision. He struggles with astigmatism and was told to focus on anything green to help with his eyesight as a young child. He is now not only known for his brilliant playing but also for his choice of eyewear. Hyeon Chung opts for wrap-around glasses so they don't fall off when on the court.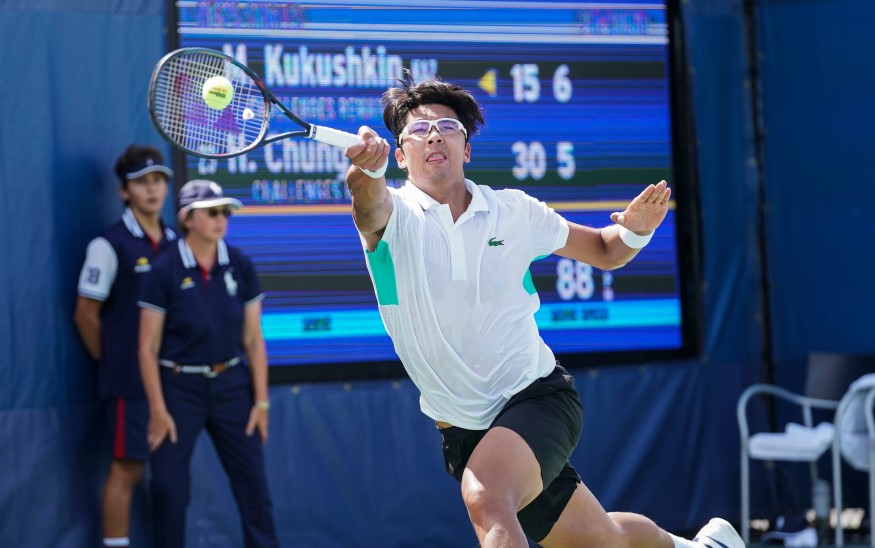 Photo credit: Lev Radin, taken from Shutterstock
Martina Navratilova
Martina Navratilova is considered among the best female tennis players of all time and has spent most of her career on the court wearing prescription glasses. Her list of accomplishments is endless; from being the world no1 for 332 weeks in singles and 237 weeks in doubles to being the year-end singles number one seven times. In total, she has won 18 Grand Slam singles and 59 major titles in her career to date. This just proves that you can wear eyewear on the court and still be successful.
Billie Jean King
Billie Jean King has often spoken about how important glasses were in achieving her dreams as a tennis champion. She is considered one of the greatest female tennis players and was even inducted into the International Tennis Hall of Fame in 1987.
Why should a tennis player choose to wear sunglasses?
There are many reasons a tennis player should wear sunglasses while outside on the court. Here are just a few:
To protect the eyes from harmful UVA and UVB rays
To avoid the sun's glare
To ensure clarity of vision when they serve
Because with developments in technology, sunglasses will stay on
If you want the best of both worlds, you can choose your preferred pair of glasses on our site and choose 'sun tints' at checkout to create prescription sunglasses; the perfect accessory to help with depth perception/sun glare as you hit that tennis ball across the court.
What makes a good pair of tennis sunglasses?
There are certain features which tennis players tend to go for when choosing a pair of sunglasses for the court. The following features make a good pair of tennis sunglasses:
Wrap around frames – wrap sunglasses ensure a snug fit while keeping the eyes protected from any side glares
Ear, nose and temple tip grips – perfect for hot and humid weather
Polarized lenses – not only do they reduce glare, they also improve definition
Brown, amber or grey tinted lenses – the colour of these lenses tone down the light and enhance contrast for better visual acuity
Mirrored lenses – offer visual comfort by reducing the level of light and glare
Novak Djokovic x Lacoste
Novak Djokovic has proved that whether you need to wear glasses or sunglasses on the court, you can still be an incredibly successful tennis player while also looking stylish. The Novak x Lacoste Sunglasses and glasses reflect his sporty style combining superior quality with contemporary fashion for a dynamic look.