Do Oakley make prescription glasses?
Yes, Oakley make prescription glasses. Oakley is famous for their sportswear sunglasses, but they also design an excellent range of prescription glasses for men and women. These are loved by many for their broad range of styles and comfortable design. Liverpool football manager Jurgen Klopp is just one of the famous fans of the Oakley clear fame prescription glasses, his favourite being the Pitchman R glasses.
Where can I buy Oakley prescription glasses?
You can buy Oakley glasses from Feel Good Contacts. You can order up to 11.59 and receive your Oakley glasses the very next working day.
Are Oakley glasses durable?
Yes, Oakley prescription glasses are incredibly durable. Just like their sunglasses, Oakley prescription eyewear are made from durable materials such as plastic, metal and titanium. The lenses are also scratch-resistant to ensure your glasses stand up to daily wear and tear.
How much are Oakley prescription glasses?
Here at Feel Good Contacts, we offer you the best prices on Oakley prescription glasses. You can get a high quality, stylish pair of Oakley glasses for as little as £49.50. With speedy delivery, your new optical accessory will be with you in no time. Get the best prices online for your Oakley prescription glasses with us.
How can I tell if my Oakley glasses are fake?
If you purchase your Oakley prescription glasses from Feel Good Contacts, you can be sure you are buying real and authentic Oakley products. We buy our lenses directly from the manufacturer and in doing so, can also provide the best prices as well and complete authenticity. Please contact our customer service team if you have any questions regarding your Oakley prescription glasses.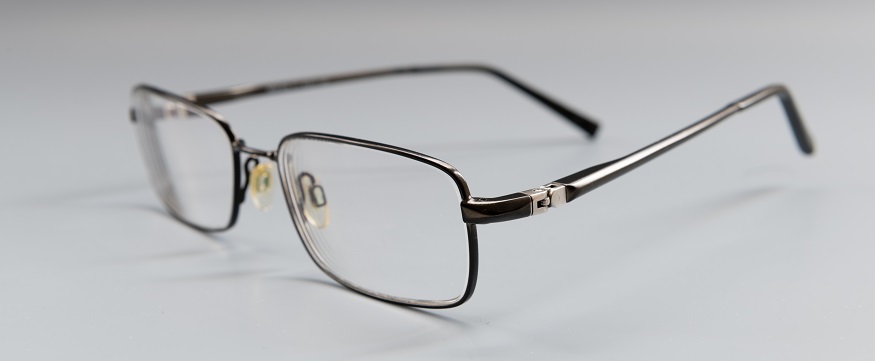 Oakley prescription glasses for men and women
Oakley glasses can be worn by all, due in part to the neutral colour palette and classic designs. The high-quality lenses in the Oakley prescription eyewear range favour square and rectangular frames. There are elements of the sportswear flair that the brand is so well known for, as well as some more modern frames. There is something for everyone in the Oakley range.
Prescription lenses by Oakley
From rimless eyeglasses to retro round frames, Oakley provides a silhouette and styles of glasses to suit all. The sporting spirit of Oakley can be seen in much of the collection, with wrap-around style temple tips and accents of primary colours. You can also find more modern silhouettes, geometric angles and timeless designs.
Choose from a range of tints
You can customise your Oakley glasses by choosing a different lens to suit your lifestyle.
Sun tinted lenses
Sun tinted lenses turn your glasses into prescription sunglasses, giving your prescription lenses a permanent tint. Sun tinted lenses will safeguard your eyes while you're in the sun and provide 100% UVA as well as UVB protection.
Transition lenses
If you want the choice between clear lenses and tinted, transition lenses will allow your Oakley's to transition from transparent to tinted when exposed to UV light. These are especially useful if you find yourself outside as well as inside a lot. The other benefit is that you don't have to own both prescription sunglasses and prescription eyeglasses.
Blue light lenses
Blue light lenses can also be added to defend your eyes from the harsh blue light that emits from your screens. If you're someone who uses a lot of screens from day to day, these would be a useful addition to your Oakley glasses.