A lot of retailers are building anticipation ahead of the big day, some are even starting their sales long before Black Friday and Cyber Monday. Whether it's noise-cancelling headphones, a coffee machine, or a good mobile phone deal you're after, you'll find countless discounts across many brands. Make sure you don't miss out on our Black Friday shopping tips for finding the best deals.
1. Look out for early access
Although Black Friday officially starts on the 25th of November, more and more retailers are choosing to start a day or two early. Some brands are even opening their sale a week before Black Friday, so it's worth keeping your eyes peeled in advance.
2. Sign up to mailing lists
If you sign up to the mailing lists of your favourite brands, you'll find out about their sale before anyone else, ensuring you don't miss out on the best deals.

Some retailers offer money off your first purchase when you sign up to their newsletters, regardless of whether it's Black Friday or not. At Feel Good Contacts, we offer a generous 10% off your first order.
3. Set up online accounts in advance
Huge sales bring in a lot of traffic, which can cause websites to load slowly. In addition, popular deals tend to sell out quickly, so make shopping on the big day faster by setting up an online account in advance.

Setting up an account can allow you to pre-enter your payment details, billing and shipping addresses and save them so that you're good to go as soon as the deals go live.
4. Pay attention to social media
Black Friday deals are often announced via social media, so make sure you're following your favourite brands on Twitter, Instagram and Facebook. Being active on social media will ensure you'll be the first to hear about special offers.

Watch out for Black Friday scammers who try to take advantage of people. Be wary of text messages and emails that are pretending to be from brands you shop with. These messages will often ask you to click a specific link and ask for personal details to be entered. If you are ever unsure about an email/text message, always close the message and type the brand into a search engine instead, to ensure you are going to a legitimate website.
5. Shop safely
Make sure to follow the tips below for staying safe when shopping online:
Only buy from trusted retailers (Trustpilot is great for checking this).
Create strong and different passwords for various online retailers.
Check the padlock symbol is in the address bar. This symbol means the site is secure.
Avoid using public Wi-Fi when buying online, as often this is not secure and can put you at risk of fraud.
If you come across a Black Friday campaign that sounds too good to be true, it probably is.
Pay attention to the URL of a website and make sure it starts with https://. The 's' stands for secure.
6. Pay with a credit card
Paying with a credit card is a secure way of making an online transaction, as using a credit card gives you certain legal benefits that don't come with using cash or debit.

For example, section 75 of the Consumer Credit Act (1974) states that the retailer is equally responsible for anything wrong with a credit card purchase. This allows you to claim if your order doesn't arrive or is faulty or if the company you purchased from goes into administration.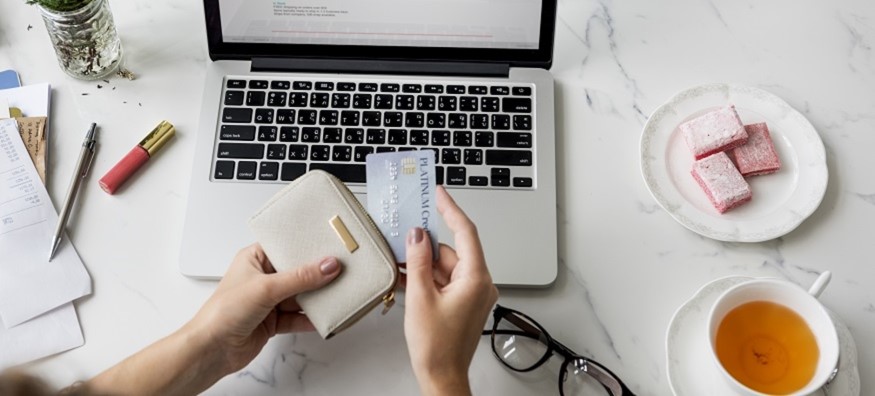 7. Research and read reviews
Even if you managed to find a bargain, it won't matter how much money you've saved if what you bought is low quality. Always read the reviews of the items you intend to buy. With larger pieces of tech such as kitchen appliances, TVs, and computers, it's also useful to read comparison articles that show the differences/similarities so that you can find the best option for you.
8. Earn more by spending more
Some retailers offer loyalty schemes whereby you can earn points or further discounts when you spend with them. It's great to be aware of this, especially during Black Friday when you can maximise your rewards by taking advantage.

At Feel Good Contacts, we offer Reward Points when you shop with us, whatever the occasion. For every pound you spend, you can earn twenty reward points which will automatically appear in your account. These points can be redeemed immediately across all our products and allow you to get money off your next purchase and save money on future orders.
9. Save your favourites
Things often sell out quickly on Black Friday, which is why you should spend some time adding items to your basket beforehand. You could also save web pages as favourites so that you don't have to waste time looking for what you want on the day. If it's an item you need (or want), consider having multiple acceptable options, just in case your first choice sells out.
10. Get cashback
Online shopping has more perks than you might think. Websites like TopCashback or Quidco will help you earn cash just from shopping through them. Some retailers offer 25% cash back or more, which is pretty good considering all you have to do is shop through their website. If you choose to do your Christmas shopping through these websites, your cashback will amount to even more.
11. Check delivery
If you plan on shopping for Christmas presents this Black Friday, you may want to check the delivery times to ensure that your order will arrive on time before you make the purchase. At Feel Good Contacts, you can be confident that your order will arrive quickly.
12. Set a budget
It can be very easy to be dazzled by all the discounts but ask yourself if you're getting the best deal. Many retailers just want to get rid of their old stock during the Black Friday sale, and sometimes you'll find that product you wanted was actually cheaper earlier in the year than it was during Black Friday.

It's easy to buy something just for the bragging rights of being able to say you got a good deal. There's no point spending money on things you don't want, need or can't afford, so shop carefully and always set a budget.
13. Track the price of your favourite products
Websites like Camel Camel Camel allow you to search your favourite products from online retailers to see what they were priced at different points in the year. This is a very useful tool for seeing how recently your item went on sale, and to see if the brand suddenly increased the price of the product shortly before Black Friday to make it appear like a bigger saving.
Our Black Friday sale has started!
Our Black Friday sale is on right now! Get all your contact lenses, eye care, glasses and sunglasses at incredible prices. Hurry, our sale ends soon.