What are Hooded Eyes?
Hooded eyes are distinguished by a heavier, folded skin on the brow bone that partially covers the eyelid when the eyes are open. This eye shape can often create the illusion of smaller eyes, making it essential to choose glasses that open and accentuate the eyes.
Recommended Glasses for Hooded Eyes
When it comes to glasses for hooded eyes, there are selected options that work wonders:
FGC Amanda C1 Red glasses
The shiny crystal red design of this dazzling statement piece has a bold full-rimmed shape which makes them ideal for hooded eyes. With a lightweight, high-quality cat-eye frame shape and fixed nose pads, comfort is ensured all day long. Get them with or without a prescription at an affordable price and express your confident self in style. A must-have addition to your eyewear collection!
Vogue VO4231 848 53 Pale Gold
Iconic and timeless, these gold glasses serve a unique butterfly shape for a sophisticated and modern look for hooded eyes. Crafted with high-quality plastic, they ensure durability. Adjustable nose pads provide maximum comfort. Black temple tips complement the pale gold body, offering the best of both worlds in one chic design.
Ray-Ban Clubmaster RX5154 2000 49 Shiny Black
These shiny black glasses from Ray-Ban portrays the rich legacy of the brand over the years. These retro specs, updated with modern lines, feature sleek black frames for a strong brow effect. Crafted from durable lightweight plastic, they offer exceptional comfort. Adorned with signature silver pins, these iconic glasses are perfect for men and women with hooded eyes.
Recommended lens for hooded eyes
Although there are no specific recommendations for individuals with hooded eyes concerning contact lenses, it is essential to be mindful of the impact of ptosis (droopy eyelids) on vision. In such cases, we should consider the contact lens diameter carefully. Opting for a large diameter lens may pose challenges during insertion and removal, while a smaller diameter could offer greater ease. To ensure the best fitting contact lenses, always check with your Optician.
Popular celebrities with hooded eyes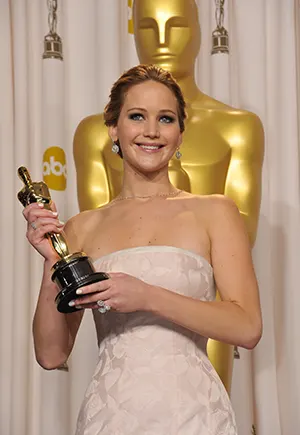 Jennifer Lawrence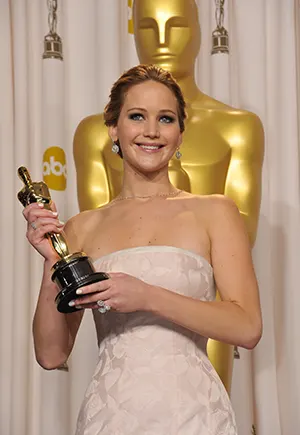 Jennifer Lawrence, the globally renowned Academy Award-winning actress, has achieved a remarkable milestone with her films grossing an astounding $6 billion worldwide. She has a flawless skin (we are trying to get hold of her skincare regime, though) and appealing hooded eyes. Her incredible sense of humour and extraordinary acting abilities have captivated fans across the world since more than a decade now.
DKNY DK5003 265 Blush Tortoise
The Blush Tortoise Glasses from cat-eye collection at Feel Good Contacts would look gorgeous on Jennifer's face. The durable acetate frames of these glasses ensure longevity. Light and comfortable for all-day wear, these fully rimmed prescription glasses feature the brand's name on the arms. Choose from 3 other beautiful colourways, including black, Tokyo tortoise, and teal tortoise. Stand out in sophistication with these exceptional glasses from Feel Good Contacts.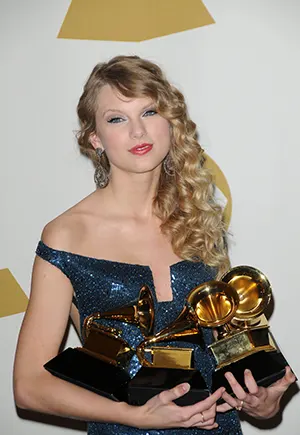 Taylor Swift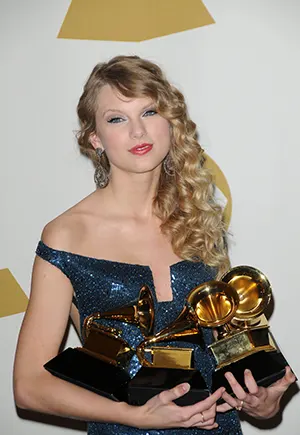 Taylor Swift, a renowned singer-songwriter has achieved massive global success with multi-platinum albums, multiple Grammys, and chart-topping singles. Her impact on pop culture and philanthropic efforts continue to inspire millions. She is blessed with beautiful, hooded eyes. Swifties are currently going gaga over her latest "Midnights" album and Eras Tour.
Max Mara MM 1383 XLT 50 Havana Beige
For years, Taylor Swift struggled with astigmatism, a refractive error that results in blurry vision at any distance. In addition to this, she also dealt with near sightedness. Taylor Swift's affection for cats is evident through references in her songs and their appearances in her music videos, it's a known fact that cat-eye glasses hold a special place in her wardrobe. The Max Mara Havana Beige glasses exudes retro glamour with a modern touch. Gold metal arms and black plastic temple tips offer both elegance and comfort. Crafted from durable acetate, these frames ensure lasting quality.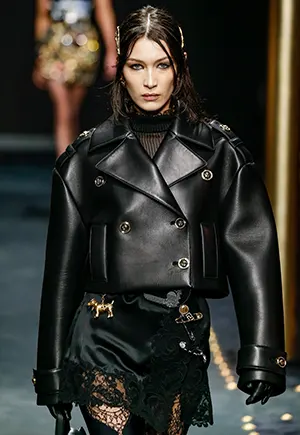 Bella Hadid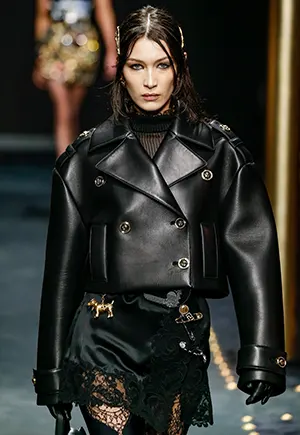 Bella Hadid, a globally renowned supermodel has graced the cover of leading magazines such as Elle, Vogue, Allure. Hadid has walked prestigious runways for Tom Ford, Brandon Maxwell, Versace, Michael Kors. She has beautiful, hooded eyes as well.
Vogue VO5163 W44 53
During the Fashion Week Fall-Winter 2022-2023, the top model Bella Hadid was frequently seen in the streets of Paris and Milan, confidently displaying her creative fashion sense with a variety of eyeglasses that embraced a 90s style. We have observed Bella's simplicity over the years and how she embraces it in a rather elegant way. The Vogue VO5163 W44 53 square frames make a bold statement, blending functionality with fashion. Crafted from durable plastic, they guarantee lasting wear. The fixed nose pad ensures all-day comfort, while the elegant gold stripe and brand name add a touch of luxury.
Expert Tips for Selecting the Right Pair of Glasses for Hooded Eyes
We've compiled some expert tips to keep in mind so that you make the best choice of glasses for your hooded eyes:
1. Check that the glasses are comfortable on your nose bridge and do not slip down too much. Uncomfortable glasses can obstruct your vision and make you feel uncomfortable.

2. Although oversized frames are fashionable, they might overshadow the uniqueness of hooded eyes. Choose frames that complement your facial features.

3. Light coloured frames generally makes your facial features look vibrant and draw attention to your eyes.

4. Well-groomed eyebrows can work wonders for hooded eyes. Keep them shaped and defined to complement your glasses.

5. Trial and error works great for glasses. Try different frames before arriving at a decision. Seeing how they complement your face can help you pick the perfect pair.
Hooded eyes are a blessing, and the appropriate glasses may enhance its beauty while giving clear vision. Feel Good Contacts has a large selection of fashionable and high-quality eyewear to meet your tastes and demands. We have the best pair for you, whether you prefer bold cat-eye glasses or subtle brow line glasses. Embrace your individuality and let your eyes do the talking!