When you're out and about all day sightseeing and doing lots of activities, you'll want to be as free as possible.
Contact lenses
give you the freedom from glasses, 360-degree vision and the versatility to wear
sunglasses
. Enjoy the sights and adventures of your travel without having your vision disrupted.
Make sure you pack the essentials
Whether you're travelling by car, train or plane, it's crucial that you pack your contact lens care essentials. Firstly, you should ensure that you have enough pairs of contacts to cover your whole trip. For safe measure, you could pack a few spare sets in case you happen to lose or damage any of them.
You'll also need to pack your solution and lens case if you wear monthly contact lenses or two weekly contact lenses. If you're travelling by plane, you must follow air travel restrictions, which currently require that any liquids carried in your hand luggage do not exceeded 100ml. We stock a number of travel pack solutions from a range of brands including ReNu, Opti-Free and Biotrue. We highly recommend comfi All-in-One Solution, which offers an all-in-one clean without you needing to buy and carry multiple products in your luggage. Clean, disinfect, re-wet and store your lenses all with one solution.
For added peace of mind, you could also take a copy of your prescription with you in case you need to seek medical attention or visit an optician while you're away.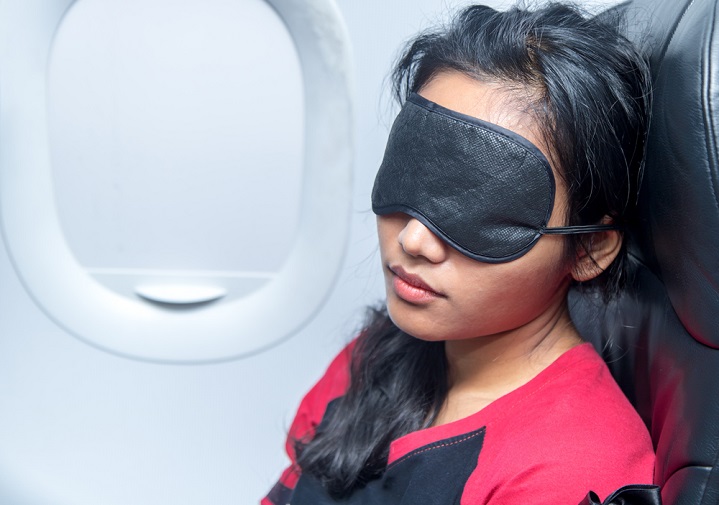 Adjust according to your environment
While you're on your travels, it's likely you'll experience a range of different environments. With this in mind, it's a good idea to pay attention to your surroundings and adjust your eye care routine accordingly. For example, the pressurised cabin of an aeroplane can cause dehydration and may dry out your eyes, particularly if you're wearing lenses. While drinking plenty of water and using lubricating eye drops can prevent this from happening, you might find it easier to swap your lenses for glasses while you're in transit. This will also mean that you can fall asleep during the flight without needing to take your contacts out first. When you're out and about enjoying the sights, you can revert back to contact lenses.
Stick to your normal cleaning routine
Even though you're on the go, it's vital that you stick to your normal contact lens cleaning routine. Regardless of whether you're struck down by jet lag or you're struggling for time, it's important not to cut corners when it comes to caring for your lenses.
You should take the time to clean your monthly or two weekly contacts before and after each use, and make sure you store them correctly when you're not using them. It's also vital that you wash your hands thoroughly before handling your lenses. Not following good hand hygiene when inserting and removing your contact lenses can easily lead to infections. You can read our full guide on inserting, removing and cleaning your contact lenses here.
Consider switching to daily disposables
If you don't want the hassle of keeping up with a cleaning routine while you're away, you could opt for daily contact lenses instead. Most daily lenses can be worn all day, and when you're ready to take them out, you simply need to throw them away. Convenient and fuss-free, these lenses allow you to enjoy contacts without needing to adhere to a cleaning regime. At Feel Good Contacts, we stock a range of daily disposables, including popular choices like 1 Day Acuvue Moist, Dallies Total 1 and silicone hydrogel contact lenses that allow up to 16 hours of comfortable wear. Comfi Daily Disposable lenses offer fantastic value for money and long-lasting comfort.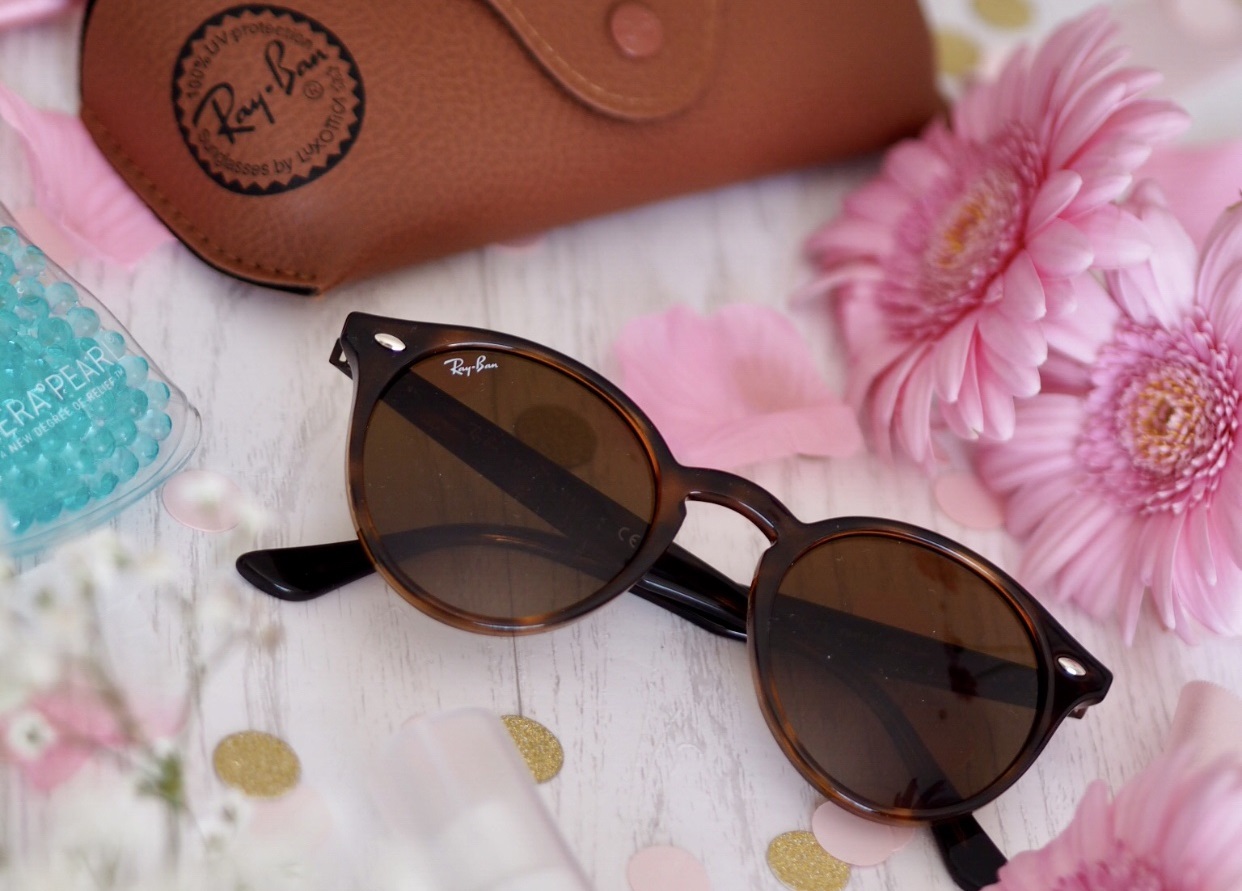 Don't forget your sunglasses
Wearing sunglasses is an important part of your eye care routine, and wearing contact lenses gives you the freedom to wear the shades you want to. We stock a wide range of stylish designer sunglasses for men and women, from high end brands such as Gucci, to more budget-friendly options like Superdry. All of our sunglasses offer full UV protection against the sun and are the perfect stylish addition to any holiday outfit.
Those who want functionality as well as style should browse our range of sports sunglasses. Brands such as Nike, Dunlop and O'Neill have people with active lifestyles in mind and craft sunglasses that cater to those who like adventure on their travels and need extra protection for their eyes. Whether you're snowboarding, taking part in water sports or photographing a sunset rising over a mountain, make sure you've got a pair of sports shades to protect your eyes from both direct and reflected sun rays.