Feel Good always aim to give our customers a seamless online shopping experience, the best prices on the market, speedy delivery and excellent customer service. Part of our success comes from having a strong, hardworking team, but more than anything, it comes from the loyalty of our amazing customers who come back to us time after time again. We thought it necessary that we too gave back to the community that keeps us strong and enables us to grow. Here's what happened on our two very special fundraising days.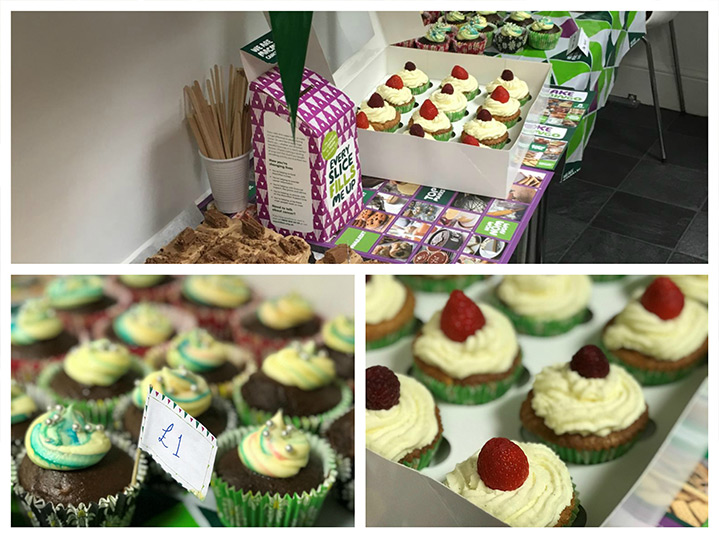 On September 29th , Feel Good staffers rolled up their sleeves and whipped up some treats worthy of the Great British Bake Off in support of Macmillan Coffee Morning. Icing-topped mini bites, double chocolate fudge cakes and spicy samosas for those who wanted something more savory, were laid out in our kitchen area, while the kettle was set to boil. In total, we raised £112.31 from the sale of our cakes.

The first ever Macmillan coffee morning was in fact held in 1990. A small group of guests gathered over coffee and donated the cost of their cuppa to Macmillan. The small gathering was such a hit, it was made into a national affair which has raised over £165.5 million to date.

Macmillan tirelessly campaigns for better medical care for cancer patients, as well as emotional, practical and financial support for anyone in need, as well as their friends and families.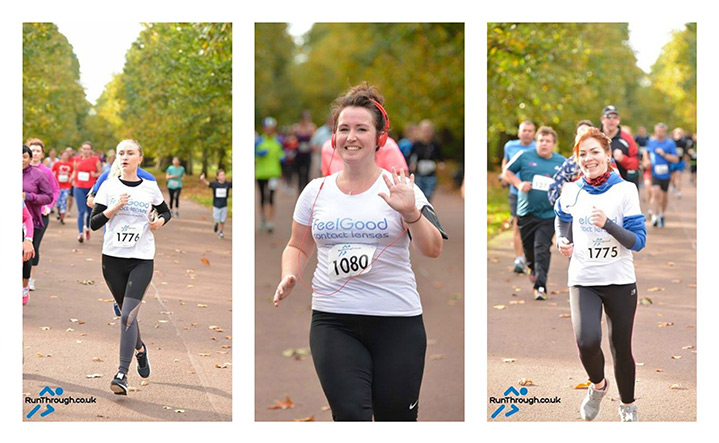 After stuffing our faces with cakes at the end of September, what better way to make up for our guilty pleasures and support an amazing cause, than by taking part in a charity run. On the October 22nd around 20 Feel Good team members (along with friends and family) made their way down to Greenwich Park in London to take part in a mini marathon organised by Run Through UK to raise funds for the Childhood Eye Cancer Trust (CHECT).

The mild chilly winds made for perfect weather conditions and spirits were high as we took our places at the starting line. 4 daring staff members opted to do the 10k run, whilst the others opted to do 5k. Almost everyone completed the race within their personal goal times.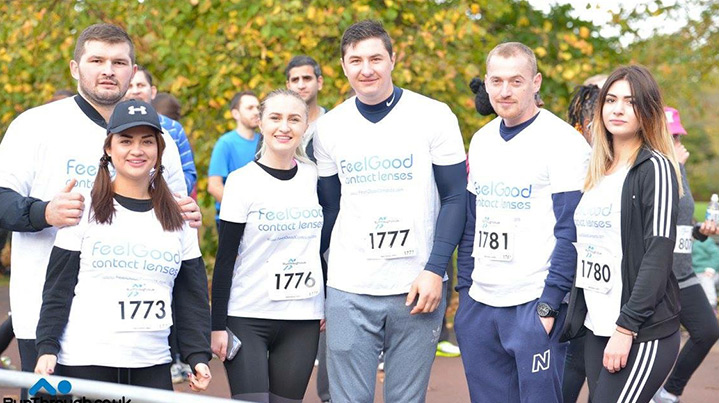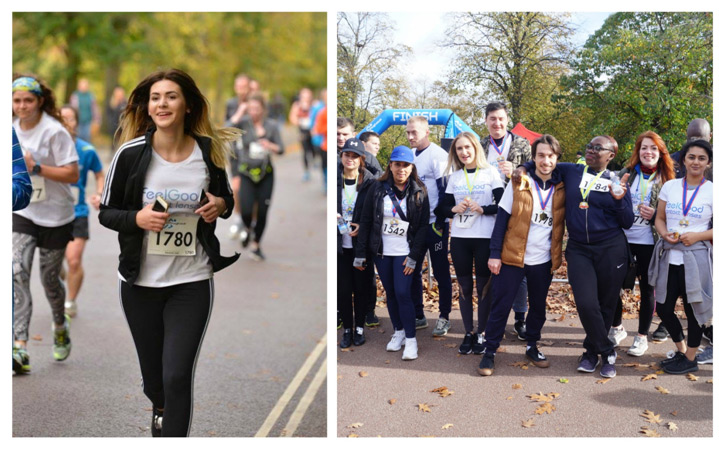 CHECT was specifically chosen as a beneficiary of this run because of the amazing work they do with those who suffer from retinoblastoma.

Retinoblastoma is a very rare form of eye cancer that affects young children. There are around 50-70 diagnoses a year in the UK. The charity provides support, a sense of community through meetup events and vital information to individuals and families affected. They also fund research into the prevention and treatment of retinoblastoma, raise awareness among health professionals and the public, as well as influencing policies that improve services and treatments for patients.

The charity has run for almost 30 years, but does not receive money from the government, relying solely on the public's fundraising efforts. Our initial fundraising target was £500, but due to the kindness of those who sponsored our run, we raised over three times that amount for a grand total of £1,645!

Thank you to everyone who showed your generosity, our Just Giving Page is still live and open for more donations, click here if you would like to contribute.

Many thanks to the team at CHECT for your well wishes and Run Through UK for organising such an incredible event.

Please visit both the Macmillan and CHECT websites to learn more about and support these amazing causes.
Macmillan: https://coffee.macmillan.org.uk/
CHECT: https://chect.org.uk/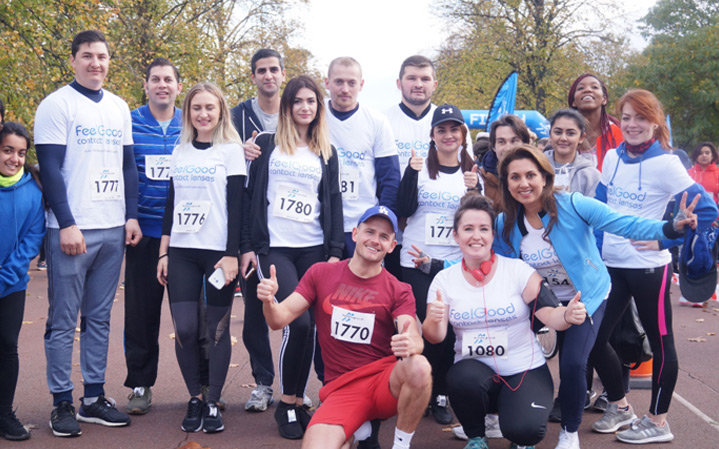 Well done Feel Good Team!